Redistricting, Special Election, New Food To Try, Lots of Events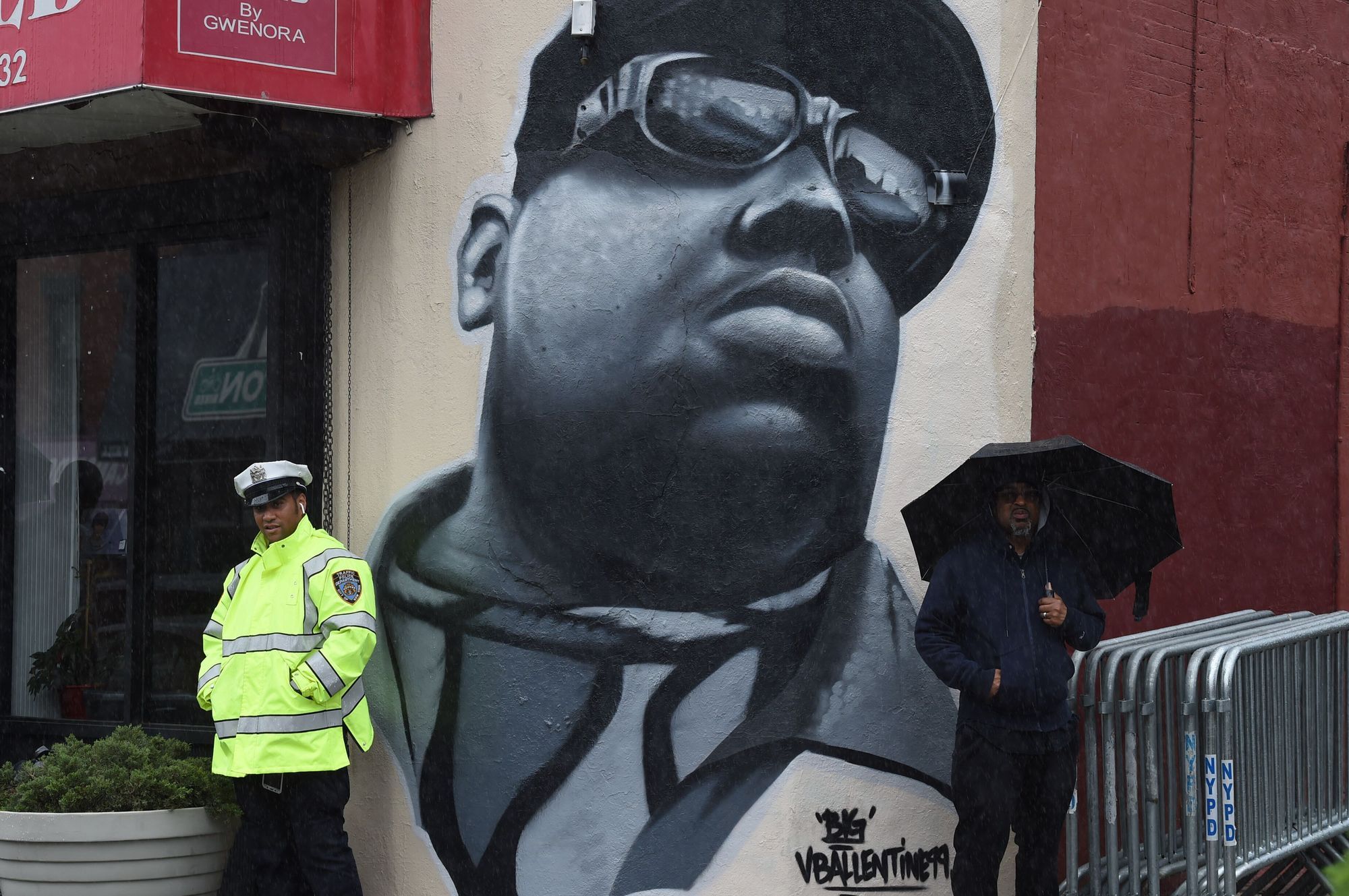 This weekend we celebrate Notorious B.I.G. across the city; Open Stages - 15 of them - will bring lots of music to Park Slope; and Brooklyn Half returns on Sunday for the 40th time, so plan on that. Oh, and it will be hot, 90 degrees hot this weekend.
The week was dominated by the news of the shooting at the supermarket in Buffalo, topped only by the release of the redrawn Congressional and State Senate district maps, expected to be finalized tomorrow. Starting this weekend, we'll have a better idea of who is running where. Still, it looks likely that neither Rep. Nadler nor Rep. Maloney will be representing Brooklyn, and there is a good chance that Rep. Clarke will face off with Rep. Jeffries. The newly drawn State Senate District in southern Brooklyn is likely to stay. There has been a lot of speculation, but it all can wait until we know the final district lines.
Politics
Congresswoman Nydia Velázquez endorsed Governor Kathy Hochul for a full term this week.
Assemblyman Colton continues to fight against homeless shelters proposed at 137 Kings Highway and 2147 Bath Avenue and will hold a zoom meeting at 7 pm tonight, May 19, to update the community.
The proposed Congressional maps everyone is obsessing over are below and look a lot more normal than their predecessors - at least geographically - though it is a long way from Coney Island to Bed Stuy. But in NYC, politics has always been about the power of ethnic groups rather than neighborhoods, the latter of which this map keeps largely together. More on all that next week.
COVID
As cases rise and NYC is now on High Alert, masks remain an individual choice, and restrictions are few. Federal Government is sending each household eight at-home tests for free - you can order yours here.
Housing
While there is already a waitlist for the just-launched Affordable Housing lottery for 33 Bond Street in Downtown Brooklyn, you can apply for a unit in the 30 other listed buildings, from small to large, amenity-filled developments.
Permits were filed for a six-story residential building at 7 Skillman Street in Bed-Stuy (between Flushing and Park Avenues), most likely 65 condos, YIMBY reports.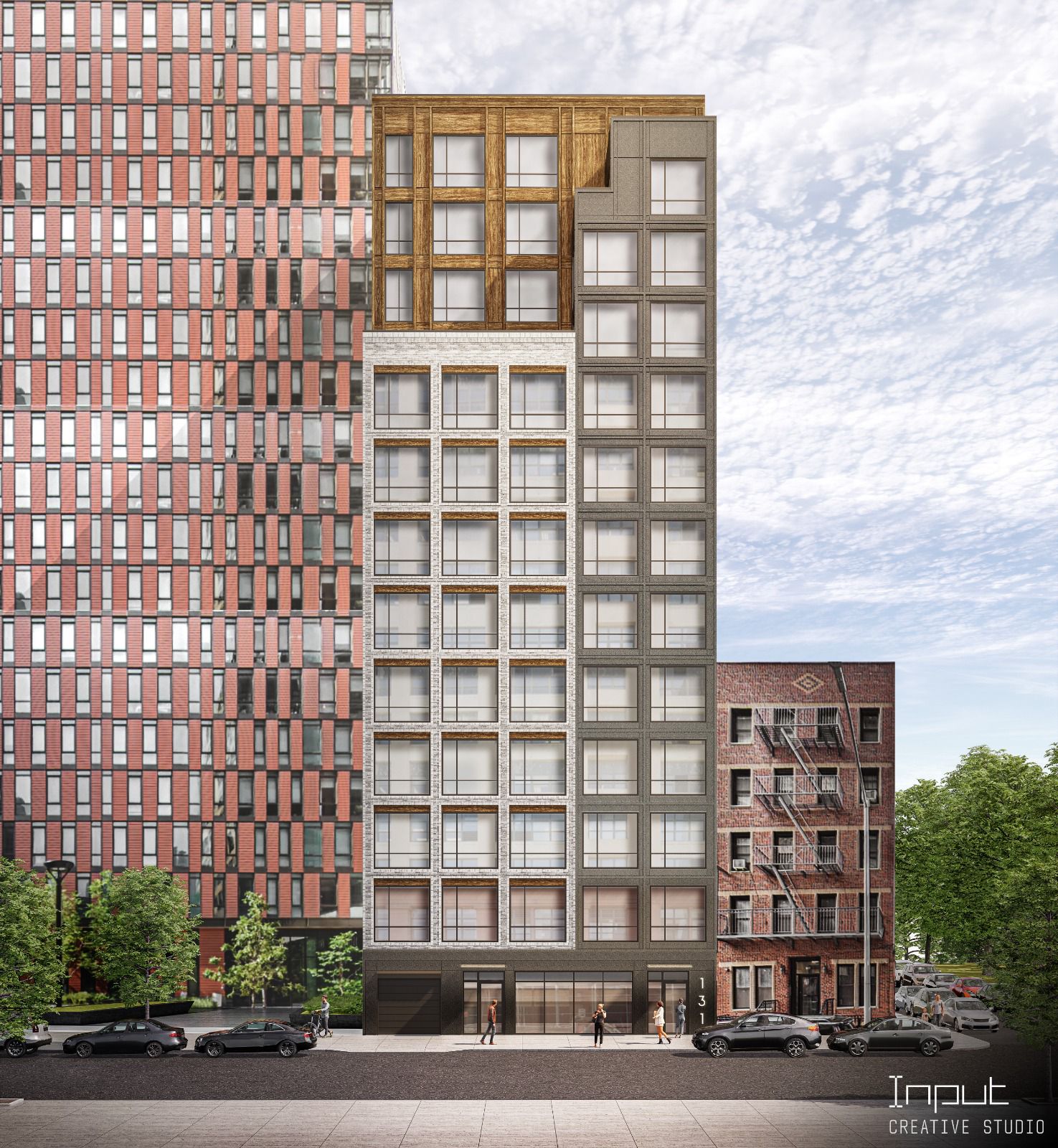 GW Equities, LLC, has bought 127 Concord Street in Downtown Brooklyn, currently a two-story warehouse, and plans to build a 13-story mixed-use building with 73 residential units and one commercial unit.
"This six-story mass timber condo does almost everything right," writes Treehugger reviewing Aaron Naparstek's 670 Union Street in Park Slope. "They stopped building out of wood in New York City over a century ago after catastrophic fires." This story is different, and wood seems to be making a comeback.
Governor Kathy Hochul announced the start of construction of Bridge Rockaway, a $118 million mixed-use affordable housing development in Brownsville that is different by design. In addition to 174 affordable apartments, including 87 with supportive services, it will have 39,000 square feet of ground-floor manufacturing space. It will be separately owned and operated by Greenpoint Manufacturing and Design Center, a nonprofit industrial developer, and is expected to create up to 35 jobs.
---
For Sale Advertisement: A lovely house full of original details in Ditmas Park West is on the market. It was the longtime home of David Ford, 75, who died last summer. Over the 42 years he lived in the house, Mr. Ford helped plant over 200 trees in the neighborhood, among many other volunteer activities, leaving this little corner of our city better than he found it. If you are in the market for a 7-bedroom property, check out the open house this weekend.
---
Pools
City's pools open as soon as public schools end, and this year will be no different, Parks Department assures. However, as the weather heats up with 90F degree weather expected just this weekend, hundreds of neighbors in Bed-Stuy are petitioning to get theirs to open early. "Kosciusko Pool currently only will open from June 28 through mid-September, giving pool-goers just two and a half months to experience the benefits," reads the petition, which had gained more than 570 signatures as of last week, Patch reported. "As the weather heats up, the pool becomes a valuable resource for the Bed-Stuy community, providing a healthy and free outlet, an equitable recreation space, and a means of employment."
Parks
The northern half of the central lawn at the Fort Greene Park, closed since late August 2021 to give grass a chance, is finally reopening - for passive use initially. Here's what that means: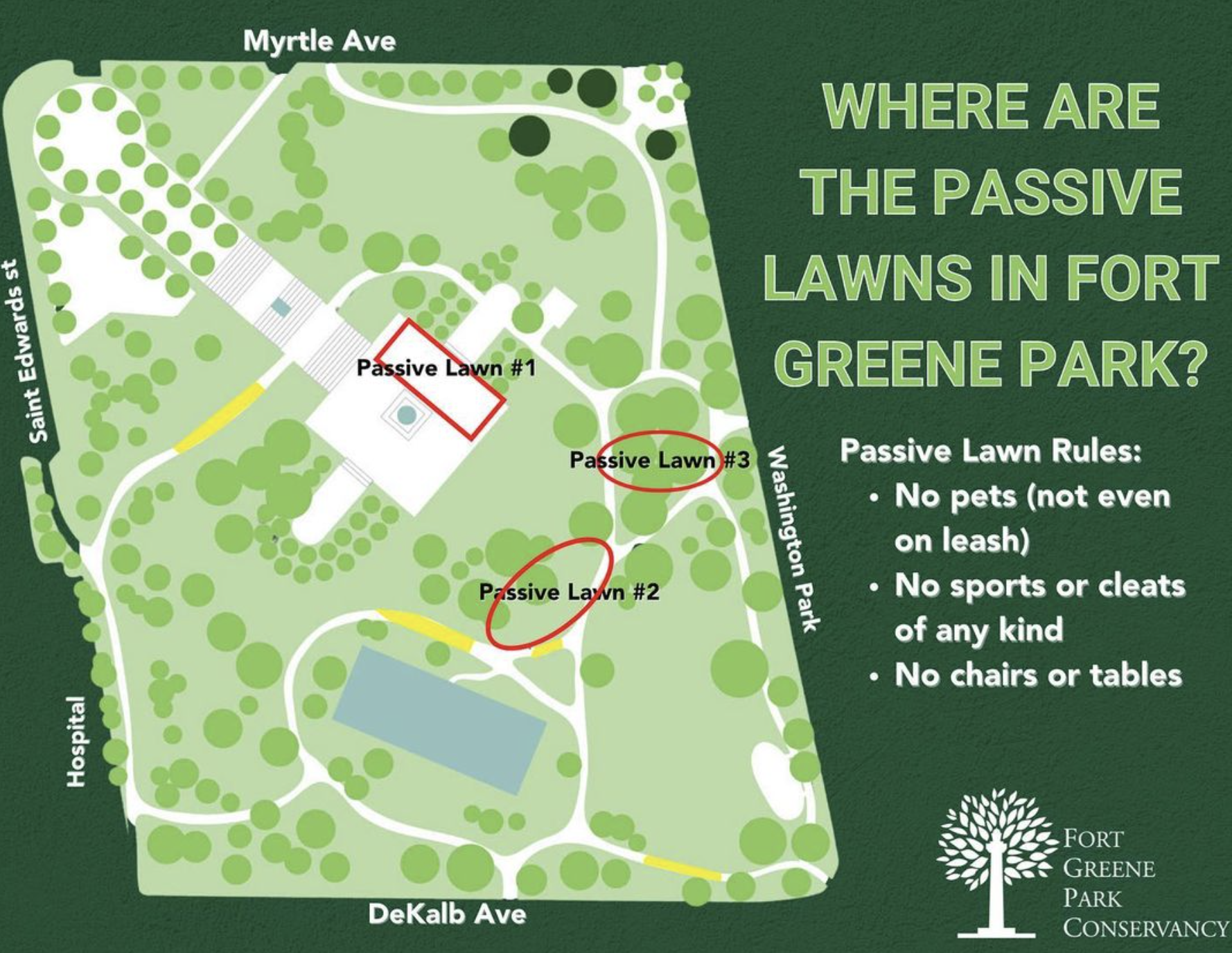 Curbs
No one is happy and it is high time for a comprehensive review of our city's curbs. That's why Open Plans and a diverse coalition are urging the Adams administration to tackle the issues we all face with double parking, buses stuck in traffic, trash collection, etc. The solutions focus on creating a hierarchy of uses of the curb, with transportation, deliveries, and sanitation designated highest priority and free, and long-term storage of private vehicles being the lowest priority in most areas.  (Full disclosure  - I am on the board of Open Plans).
Speaking of curbs, Our Streets! Our City! exhibition opens on May 21 at INTERFERENCE ARCHIVE (314 7th Street) exploring various struggles over public space in New York City since the 1960s, including past and contemporary strategies used by activists to reclaim or reimagine urban infrastructure. It will remain on view till August 21.
THE CITY reports that city streets are more dangerous after the speed cameras shut down. Read more here.
Food
Nabila's will celebrate Lebanese home cooking, Grubstreet promises, teasing the space with mouthwatering photos. The casual restaurant is a Farah family affair, with matriarch Nabila in charge of the food, and is expected to open at 248 Court Street (corner of Kane Street) later this month. Their prices are democratic.
Cruz del Sur opened last month at 622 Washington Ave at Pacific street, bringing a bit of authentic Guadalajara to Prospect Heights.
Pasta Louise has expanded and opened a full restaurant at 1114 8th Ave (at 12th Street), the old Johnny Mack's. Do order pasta.
DoorDash expands from ghost kitchens to food halls, opening at 383 Bridge Street, near Willoughby Street.
Randolph Beer: Grub Street has a lovely profile of the business that has opened its second location, a bar, and a spot to try your hand at Belgian feather bowling (they use ostrich feathers rather than the more traditional pidgeon ones) - 82 Prospect Street, at Sands Street.
Crown Finish cheese operation was written up for BKMag. "Thirty feet below Bergen Street in Crown Heights, there is a network of tunnels. Inside those tunnels are 26,000 pounds of cheese, gradually aging. The caves themselves are home to Crown Finish Caves, owned by Benton Brown and Susan Boyle, and they have been off limits to the public since the onset of the pandemic." Read on about all things cheese.
Bay Ridge Greenmarket opens for the season this Saturday, 3rd Ave and 95th Street (Walgreens Parking lot). It will be open on Saturdays 8 am-3 pm through November 19. Compost accepted between 8 am and 12:30 pm.
Events
Tonight: MTA to hold Virtual Public Town Hall Meeting on Interborough Express connecting Brooklyn and Queens. It starts at 6:00 pm, live stream at https://mta.zoom.us/u/keJkAoHsCN . Learn more about this massive and long overdue project here.
---
Coordinated by the Institut Français, Night of Ideas takes place in 100 countries, and luckily for us, in person this year again at the Brooklyn Library on Saturday, May 21, between 7 pm and midnight. The topic to consider is Where Are We Going? during these tumultuous times. Full lineup and schedule here.
---
A celebration of The Notorious B.I.G. is planned for this weekend. The Empire State Building will light up in red and white, with an illuminated crown spinning around its center on Saturday, May 21. The Barclays Center entrance will display a video montage of some of his records, and 50,000 MetroCards featuring Biggie Smalls will be loaded at the vending machines at four subway stations in Brooklyn. They will be dispensed at random, starting this Saturday, May 21, in honor of what would have been Biggie's 50th birthday at Lafayette Avenue, both Clinton – Washington Ave. stations, and Atlantic Ave. – Barclays Center.
---
Park Slope - Open Stages is this Saturday, May 21 from 3–7 pm. BKCM will be spreading good vibes throughout Park Slope in a celebration of community, culture, and Brooklyn's vibrant music scene. Artists will play across 15 stages—including stoops, school lots, parks, gardens and sidewalks. There will be more than 200 musicians performing, including Latin jazz performers, marching bands, kids' groups, and much more.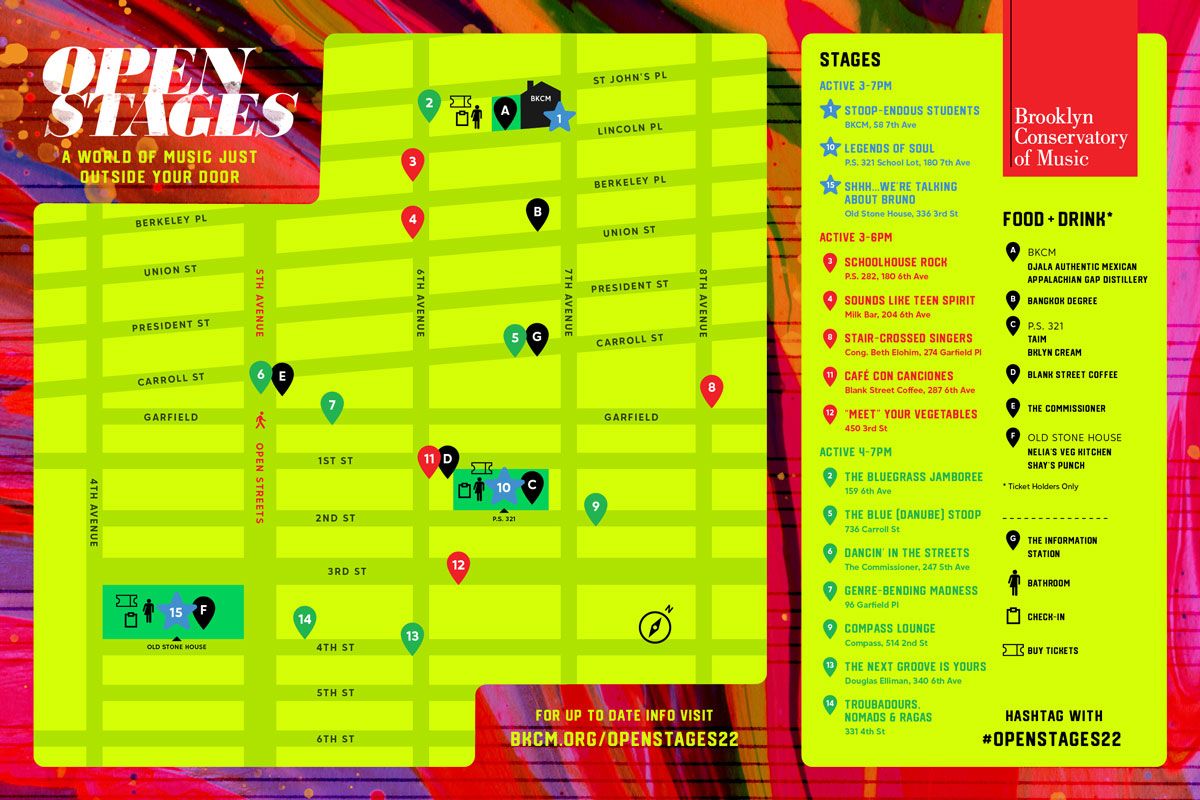 Open Stages is free for the entire community, but ticket purchases include food and drinks throughout the event. The proceeds help support the day's musicians and provide financial aid for BKCM's community programs.
---
Ocean Parkway - The RBC Brooklyn Half will return at full capacity for the first time in three years on Saturday, May 21, with more than 22,000 runners expected to race in the event's 40th running around Prospect Park and down Ocean Parkway to Coney Island. See if you can spot Brooklyn's "Marathon Man" Leroy Cummins (70) of East Flatbush, who ran his first marathon - the New York City Marathon - finishing second in his age group in a time of 3:35:15, a quick 8:13 mile pace.  
Race will start at 7am next to the Brooklyn Museum (see start map). Participants will run past the Brooklyn Botanic Garden and around Grand Army Plaza before entering Prospect Park. After a loop around the park, runners will exit from the southwest corner onto Ocean Parkway and cruise toward the finish (see course map). The finish and post-finish areas are in Coney Island (see finish map).
---
Fort Greene - Fort Greene Preparatory Academy and PS 46 will host Stepping Into Spring, a summer block party, on Saturday, May 21, between 11 am and 4 pm. There will be student performances, food, drumming circles, an interactive soundpainting performance, plays, and dance performances. 100 Clermont Ave. Free for all.
---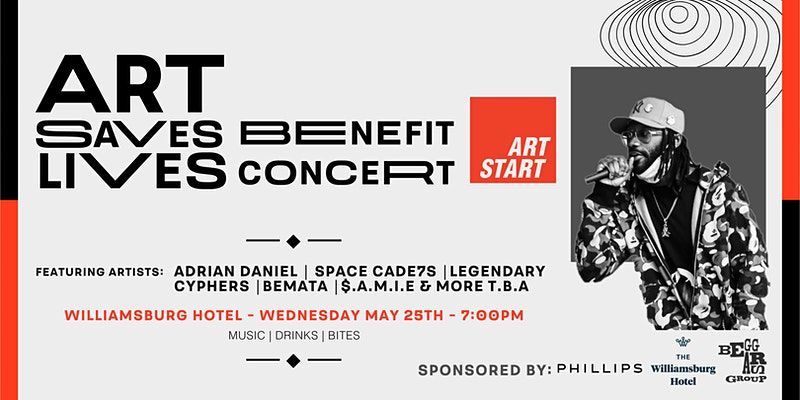 For over 30 years, Art Start's creative programs have provided vital opportunities in the arts for historically marginalized youth to use their creative voices to heal, thrive, and grow beyond their present circumstances, while also developing life skills beyond the arts. They are hosting their inaugural fundraiser The Art Saves Lives Benefit Concert, on May 25 at the Williamsburg Hotel.