ReachNow For Your Memorial Day Staycation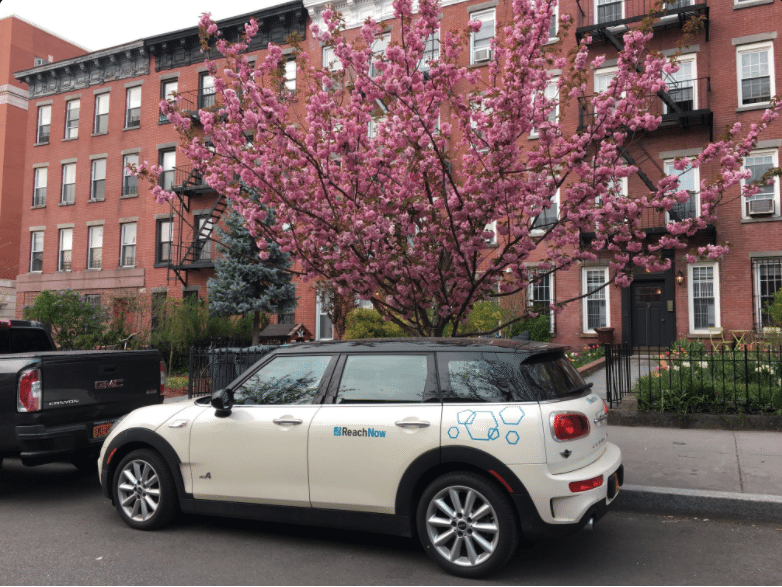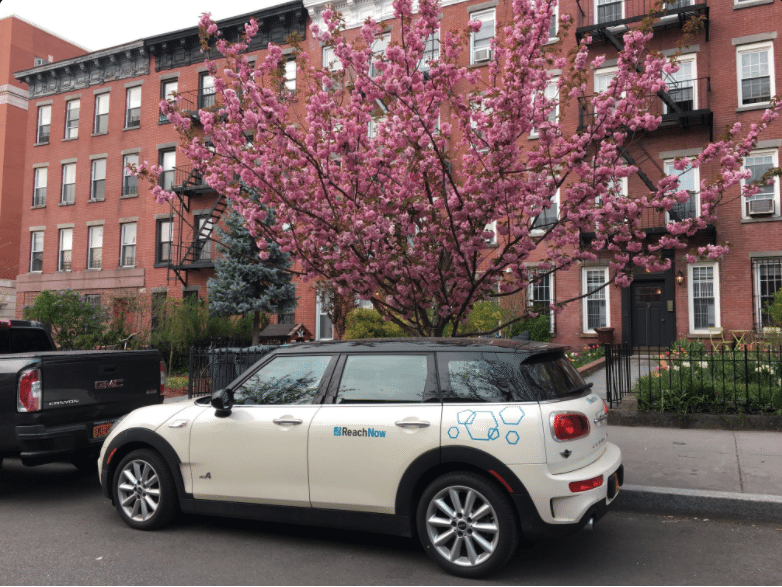 With the weather warming and Memorial Day weekend fast approaching, now is the time to treat yourself to a Mini vacation… or a BMW staycation, if you prefer.
Just in time for summer, ReachNow, an innovative new rental service which allows you to rent a BMW or MINI through their app without ever having to visit a rental counter, is expanding its coverage area for Brooklynites. Their on-demand service is now available in Bay Ridge, Midwood, Mapleton, and Flatbush/Ditmas Park in addition to the Brownstone Belt of Downtown Brooklyn, Cobble Hill, Brooklyn Heights, and more.
Rent any car for as low as $70 per day (day rates start at $110/day and get cheaper the longer you keep it). A two day rental is $180, three days for $250, four for $300, and 5 days are a mere $350. All cars come with EZ-Pass and ReachNow is covering tolls for a limited time.
Moreover, while ReachNow was already a great deal, take advantage of the new weekday pricing of a mere $25 for up three hours (a 50% discount), which is ideal for errands and other mid-week trips.
All of this adds up to the quintessential vehicle for a staycation (even the midweek variety, once Memorial Day weekend has passed!)
https://www.instagram.com/p/BPYKd9wjHo2/?taken-by=reachnow
However, Memorial Day weekend is already almost here and ReachNow is perfect for the procrastinator in all of us. So where to?
Will you be a boss and take a trip down to the Jersey Shore? You can be beachside within a few short hours, enjoying the boardwalk and sending your friends greetings from Belmar or Asbury Park.
Alternatively, you can head out to the Hamptons and enjoy the cool luxury vibe in your ReachNow BMW.
If you prefer, you could go on a foodventure through Brooklyn to try the best pizza or dumplings?
ReachNow is a Seattle-based subsidiary of BMW, but since launching in Brooklyn in November, ReachNow has disrupted the local car rental market. Gas and insurance are included in any ReachNow vehicle, rentals are for up to five days, and there are no limitations on interstate travel.
"There's a lot of energy," said Laura Gonia, ReachNow's director of communications, before adding that Brooklynites are "inventive, entrepreneurial, and creative."
Gonia said that ReachNow has worked closely with the borough to help make the cars as accessible as possible. In doing so, they've created a great new option for dashing around for errands or running out of town.
"Rental cars in New York City and Brooklyn are difficult to get and this is a perfect option for people looking to be spontaneous", added Gonia.
So, how do you plan to spend your MINI (or BMW) summer vacation?
This post was sponsored by ReachNow. If you would like to reach our readers, please contact us.