Public Art: Handball Court Installation Coming To Cadman Plaza Park This Spring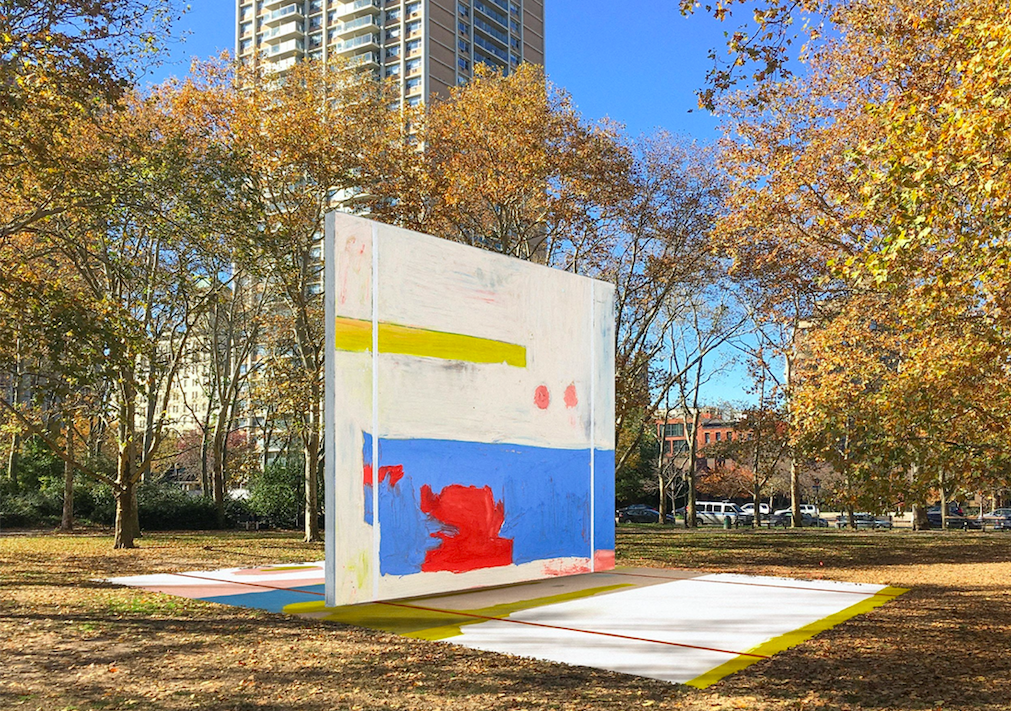 DOWNTOWN BROOKLYN – The Public Art Fund announced on Monday that artist Harold Ancart will exhibit an interactive art installation consisting of a playable handball court in Cadman Plaza Park starting in the spring.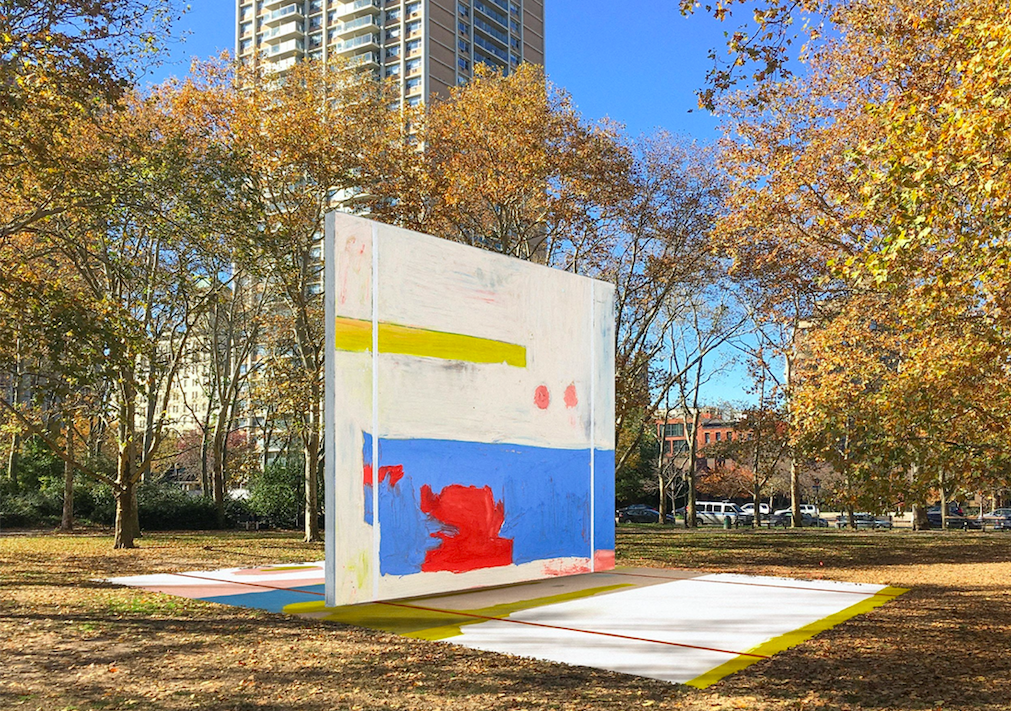 The Belgian-born, Brooklyn-based artist creates drawings, paintings, and sculptural installations using found objects, according to Artnet. His forthcoming work, Subliminal Standard, was inspired by the many handball courts found in parks across New York City. The artwork's title references the standard colors typically used to paint handball court boundaries as well as the organic "abstract compositions and patterns" that mark their surfaces through years of play.
Handball was introduced by Irish immigrants at the end of the 19th century, according to NYC Parks, and the sport has been a "source of inspiration" for Ancart since he moved to NYC in 2007. While walking around Brooklyn and discovering many courts, he observed that they featured "democratic walls, waiting for murals," according to a release by the Public Art Fund announcing the project. There are currently more than 2,000 handball courts across the city, the release states, "and the game remains as popular, accessible, and egalitarian as ever."
Ancart's sculpture will merge art and sport to create an interactive and inclusive experience for park-goers. The artist will paint directly onto the walls and floor of the newly-constructed, 16-foot, two-sided concrete structure in Cadman Plaza Park in April, inviting the public to view his process.
Harold Ancart: Subliminal Standard
Exhibition on view Wednesday, May 1, 2019 through Sunday, March 1, 2020
Park hours: 6am to 1am, daily
Cadman Plaza Park, North Lawn (north of the Brooklyn War Memorial), Downtown Brooklyn
The public is invited to play on the installation for free during its ten-month run at the park.