Protesters Gathered At Grand Army Plaza To Denounce White Supremacy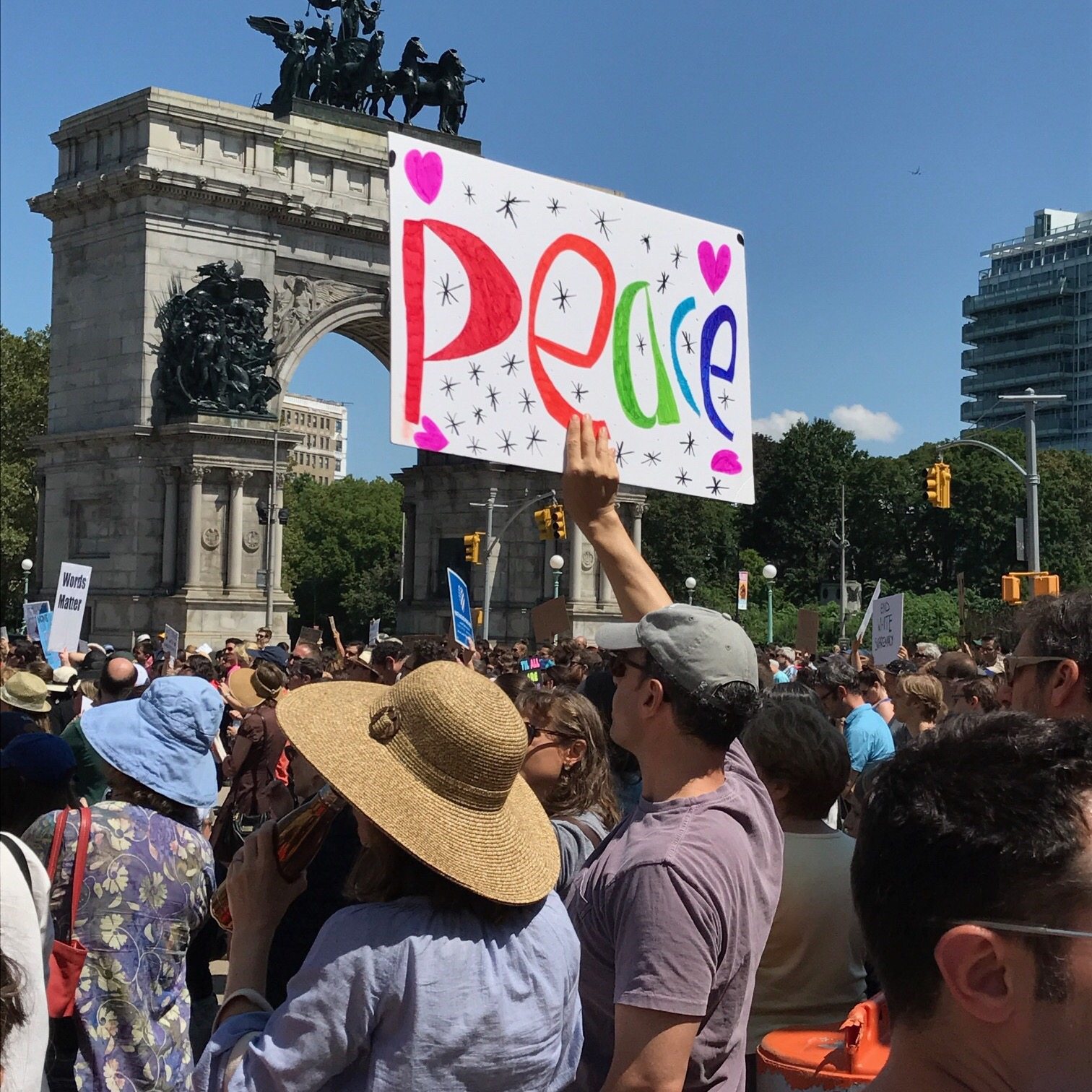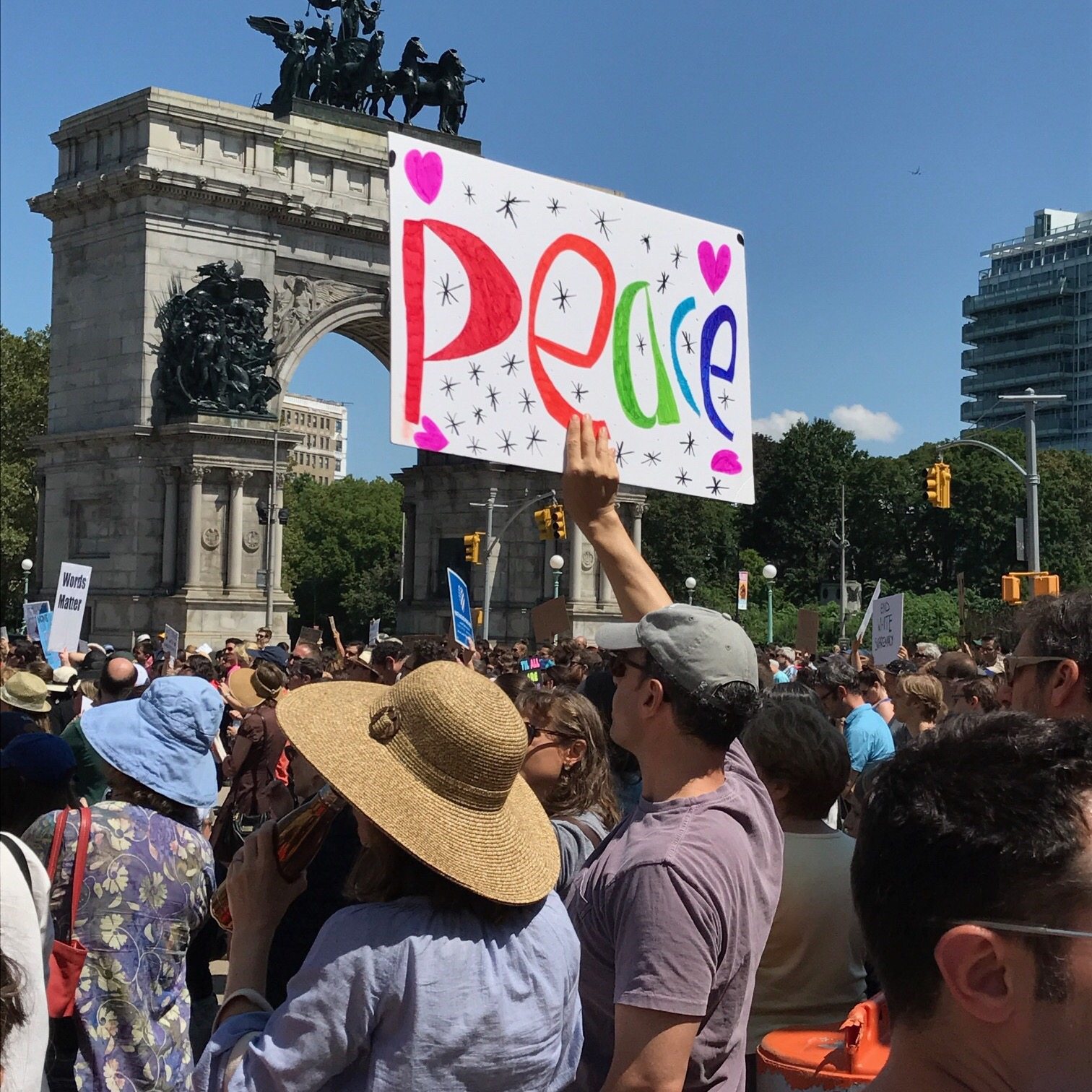 GRAND ARMY PLAZA – Hundreds of protesters assembled at Grand Army Plaza yesterday, August 13, to condemn Charlottesville, Virginia's neo-nazi violence, and the counter-protesters who risked their lives.
The "Rally for Peace and Sanity" was initially to speak out against nuclear war and North Korea, instead it started off with a moment of silence for Heather Heyer, a 32-year-old woman who was plowed down and killed by a car that struck counter-protesters in Charlottesville on Saturday.
President Donald Trump hadn't condemned white supremacy and neo-nazism, until Monday afternoon (two days after the protests!). Nor did he say Heyer's name — something which angered the many Brooklynites at the rally.
"I haven't felt this fire in my belly since the elections and inaugural day," said Rachel Ulanet, who was at the rally with her husband. "The very act of violence and the lack of reprimanding by our administration is horrible to me."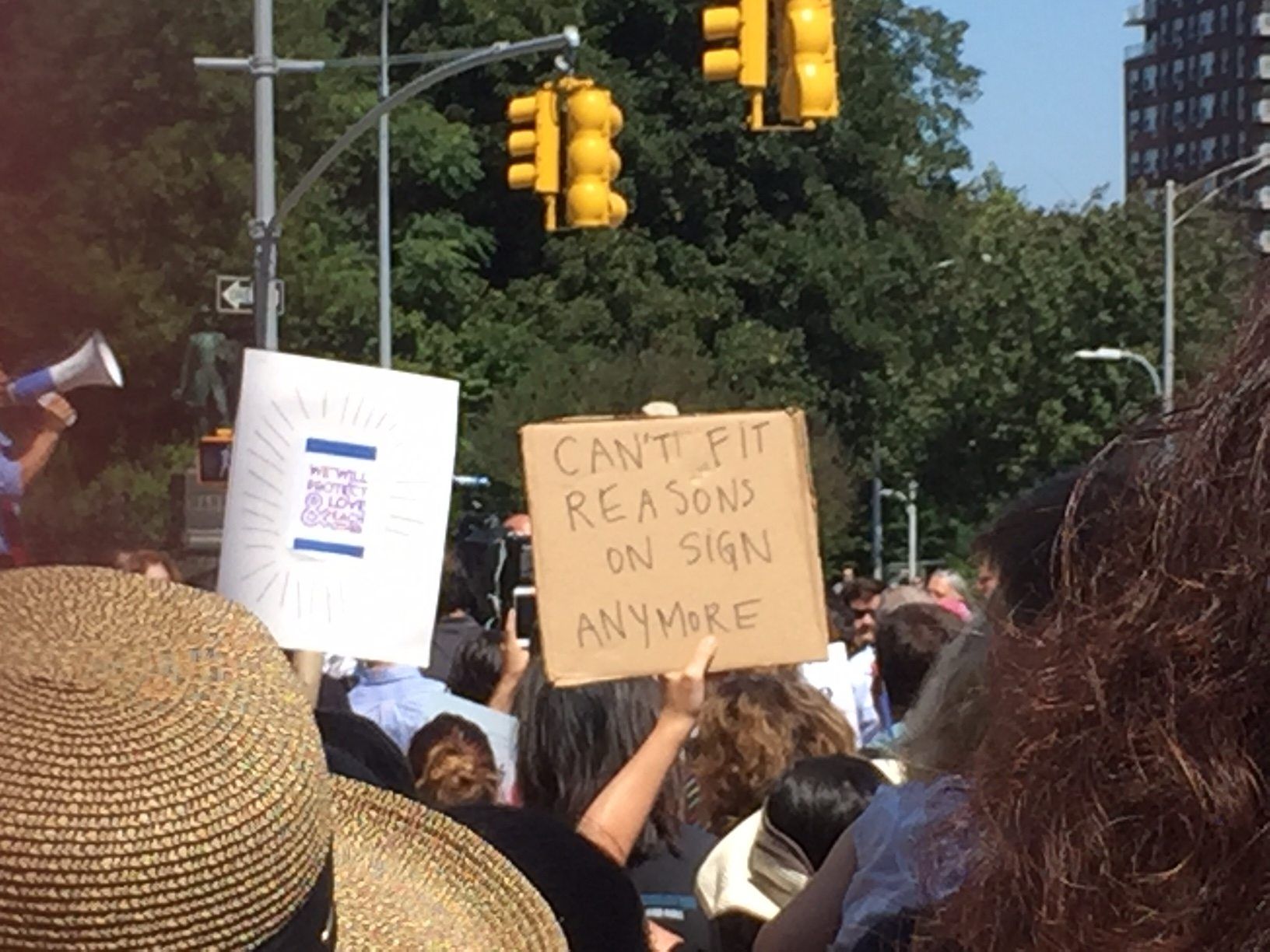 The rally was organized by Indivisible Nation Brooklyn, NY Indivisible, and GetOrganziedBK. Council Member Brad Lander worked closely with the organizations to help manage the protest.
NY Indivisible wanted to "send a message that the dangerous rhetoric and threats of nuclear action coming from President Trump are completely unacceptable," an NY Indivisible spokesperson said. "The event took on even more significance in light of what happened in Charlottesville this weekend. There is absolutely no place for white supremacist and nazi violence in this country."
Lander showed up at the rally, along with Councilman Jumaane Williams, Public Advocate Tish James, Comptroller Scott Stringer, and Assemblyman Bobby Carroll. Representative Yvette D. Clarke also showed up at the event, but was late.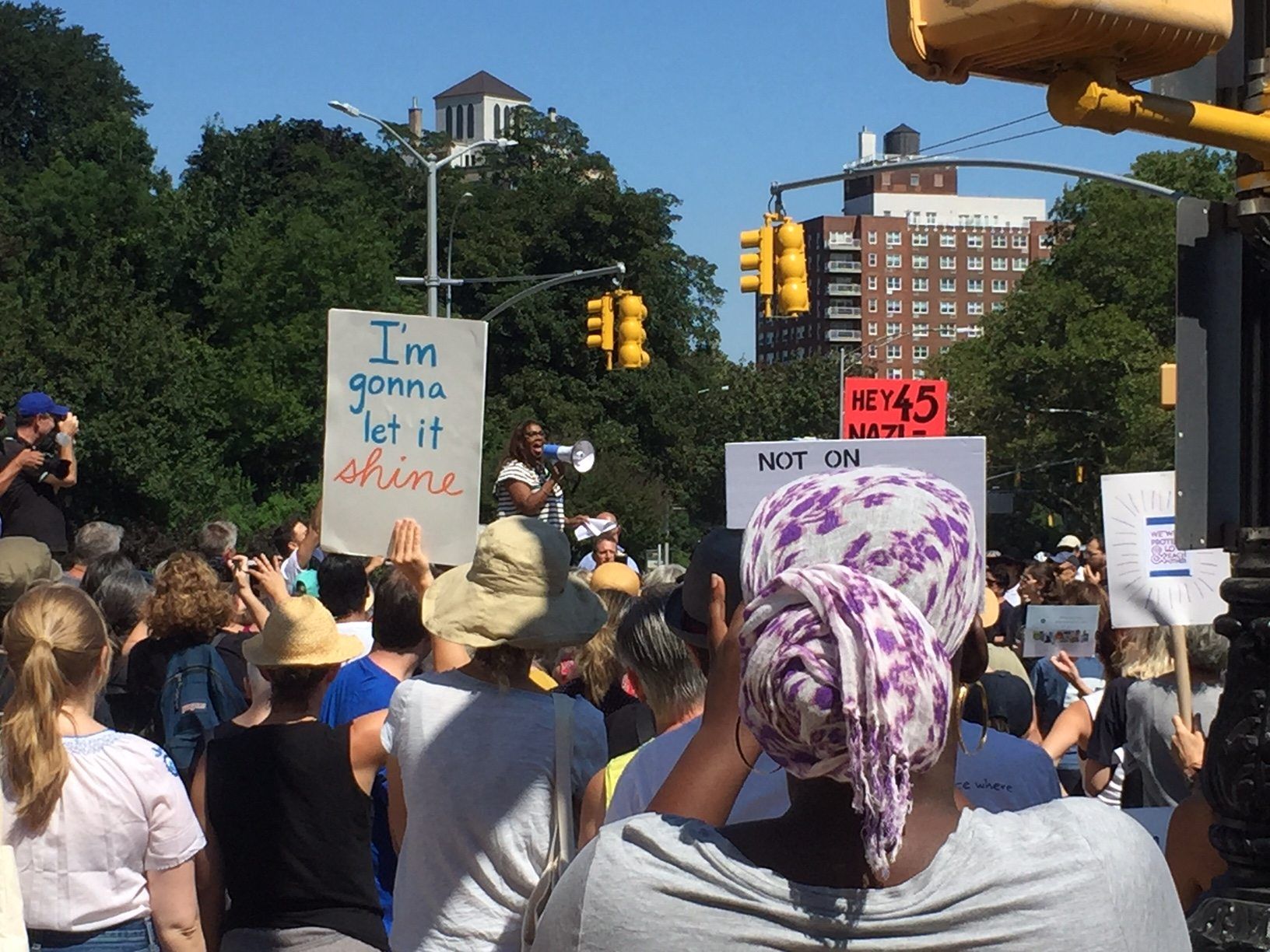 "This was a painful and important reminder that we cannot relent, we cannot stop," Ulanet said. "It reminded me that I have to keep going on, keep getting loud, and involve my children and help them understand."
"We are as physically as far away from Charlottesville as possible," Ulanet said. "This is a reminder that we're also pretty close."
"The white nationalist rally in Charlottesville was disgusting, vile, and is a slap in the face of this nation's history of fighting for civil rights," NYC Council Speaker Melissa Mark-Viverito said. "The actions of these white supremacists are deplorable and do not represent what America stands for."
"I am frightened and angry," Ulanet said. "Being in Brooklyn, we are preaching to the choir. But it's on us to make a difference and stand up."