Prospect Park On Your Smart Phone? Yup, There's A (Brand New) App For That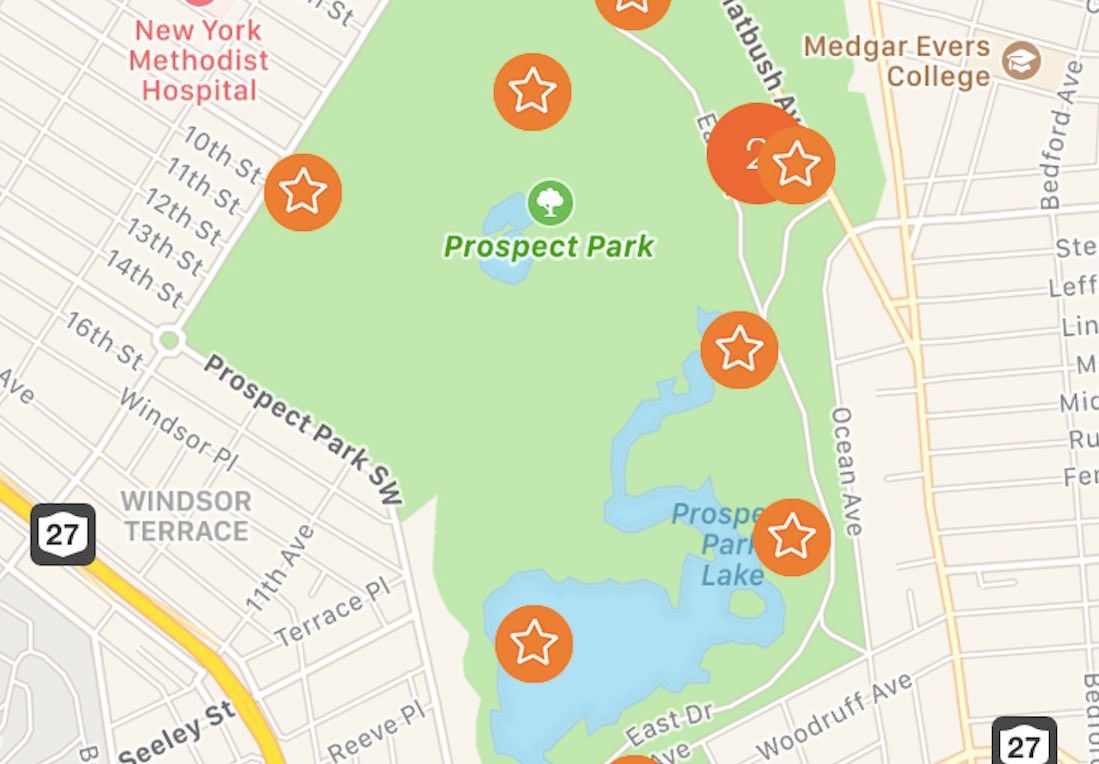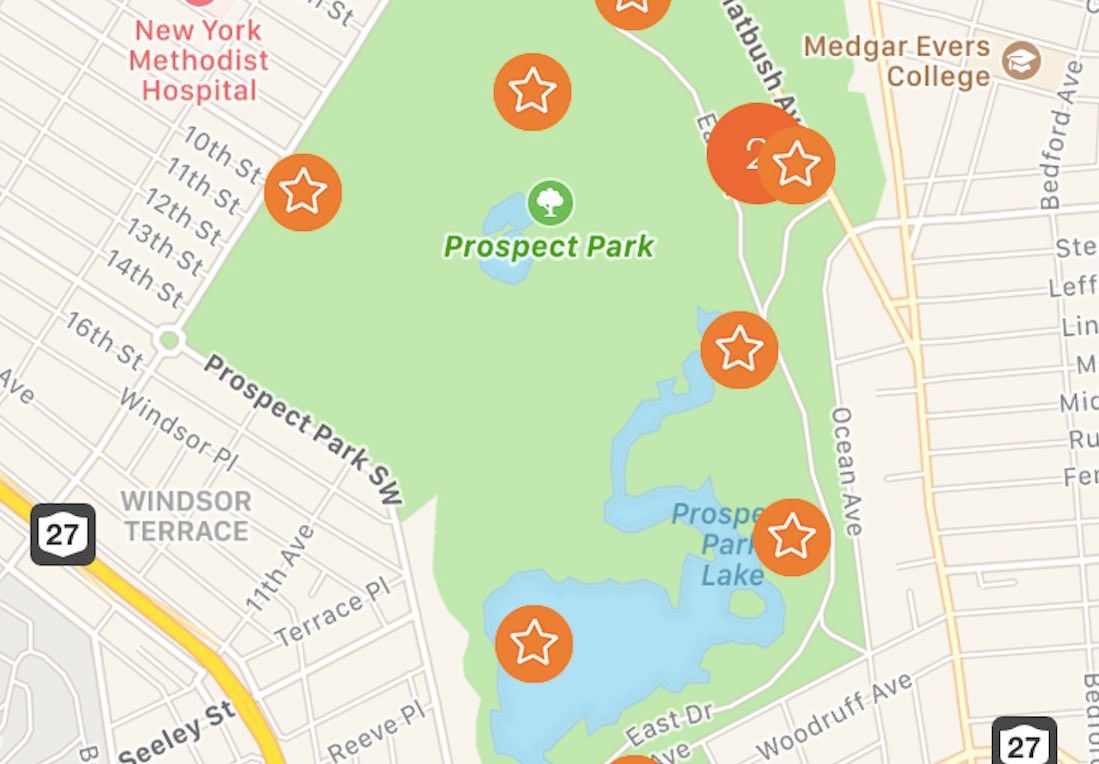 Prospect Park visitors can now connect with nature through a newly released phone app from the Prospect Park Alliance. The app is designed to help park goers navigate the 585 acres of our outdoor gem and contains special engaging features.
The Brooke Astor Fund for New York City Education in The New York Community Trust provided funding for the app's creation.
"Prospect Park Alliance is committed to enhancing the many ways that visitors experience Brooklyn's Backyard," said Alliance President Sue Donoghue. "The app will help our millions of annual visitors better navigate the Park and make the most of their time here."
Easily downloaded from the iPhone or droid app stores, the interactive map allows visitors to locate areas within the park using different filters on the map. Filters include historical sites and monuments, natural areas … and restrooms, to name a few. Simply select the desired filter, and the destinations appear on the map.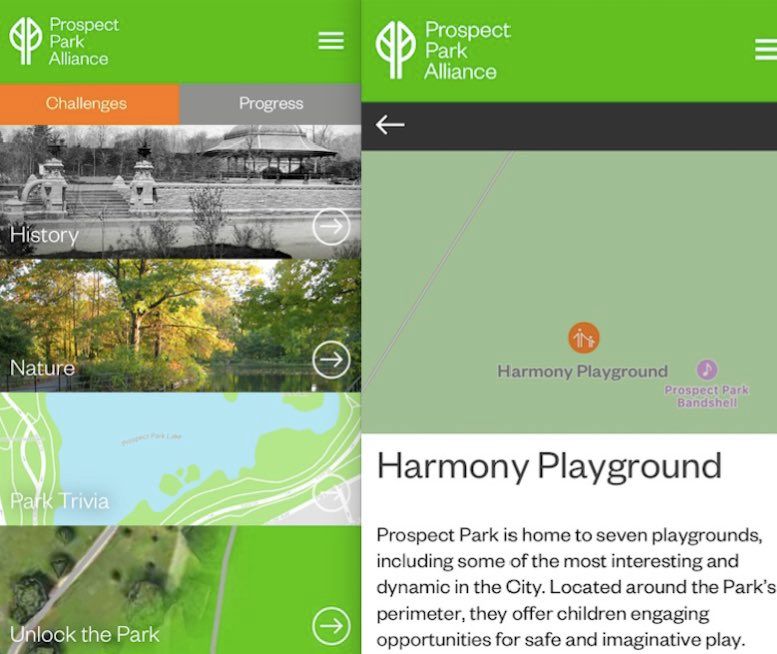 For example, dog lovers can select the "dog destinations" and the map will display the areas within the park that are pet friendly. Or for the youngest of park lovers, the "playgrounds" destination can be selected. The map will display the seven playgrounds located within Prospect Park. Click on any of the locations for more detailed information.
The app also features an Explore+Learn section, which includes challenges that can be completed during time in the park. These challenges are meant to be informative, knowledge building, and to encourage overall exploration of the park.
Visitors must be within 100 feet of the destination to answer the challenge question. The challenge categories include: History, Nature, Park Trivia, and Unlock the Park. According to the app, the challenge to "Unlock the Park" encourages guests to get within 25 feet of a "secret location" which will unlock a special satellite map of the area.
In addition to the interactive map and challenges, there is an Activity Log allowing users to track their exploring progress and collect badges for completing activities within the park. A "News & Events" section features stories and upcoming park events.
Information on how to Get Involved and learn more about the Prospect Park Alliance can be located within the app, as well as, general park information such as hours, directions, event venues, and permits.
Alliance Vice President of Public Programs Maria Carrasco said, "This app is a great opportunity for visitors to connect more deeply with our rich history and diverse wildlife, whenever and wherever they find themselves in the Park."
According to the Alliance, Prospect Park receives more than 10 million visitors each year. The app will be useful for a first time visitor allowing them to navigate the park more efficiently, but also provide information to a seasoned visitor who may wish to deepen their knowledge and exploration of the 585 acres within the park.