Priority Mail: Ground Floor Gallery's Mail Art Biennial
PARK SLOPE – Ground Floor Gallery presents the third edition of its biennial exhibition, Priority Mail, a survey of small original artworks mailed in from around the world.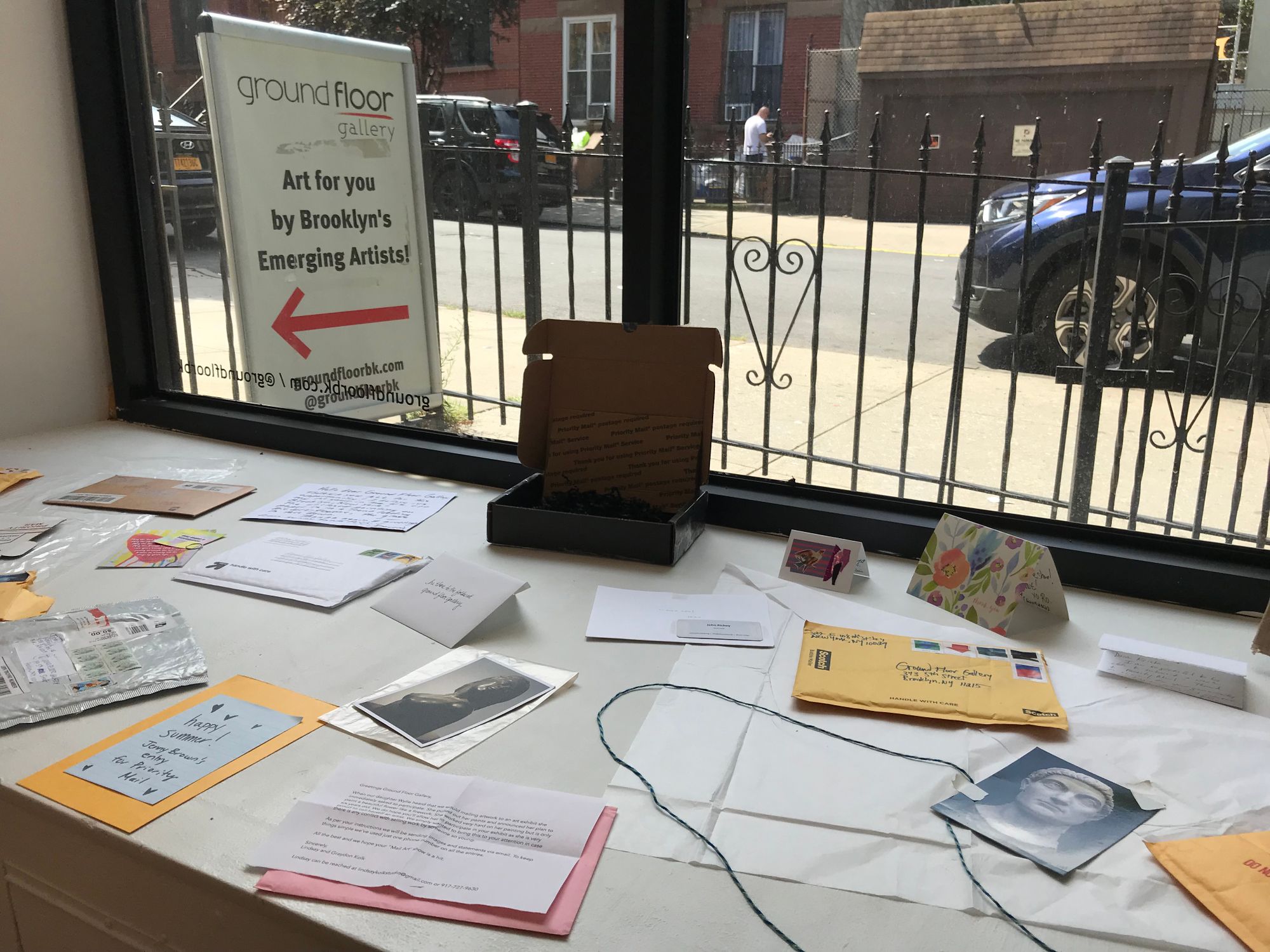 "ALL submissions mailed to the gallery will be accepted and shown in the exhibition," the gallery's website states. "Submissions from down the block to across the country and the globe are encouraged."
"This show is fun. It's about acceptability and providing opportunities for us to show artists that are outside of Brooklyn and to meet new artists from all over," Krista Scenna, the owner of Ground Floor Gallery, explained to Bklyner over the phone. The exhibit also offers artists the opportunity to show their work at a commercial Brooklyn gallery.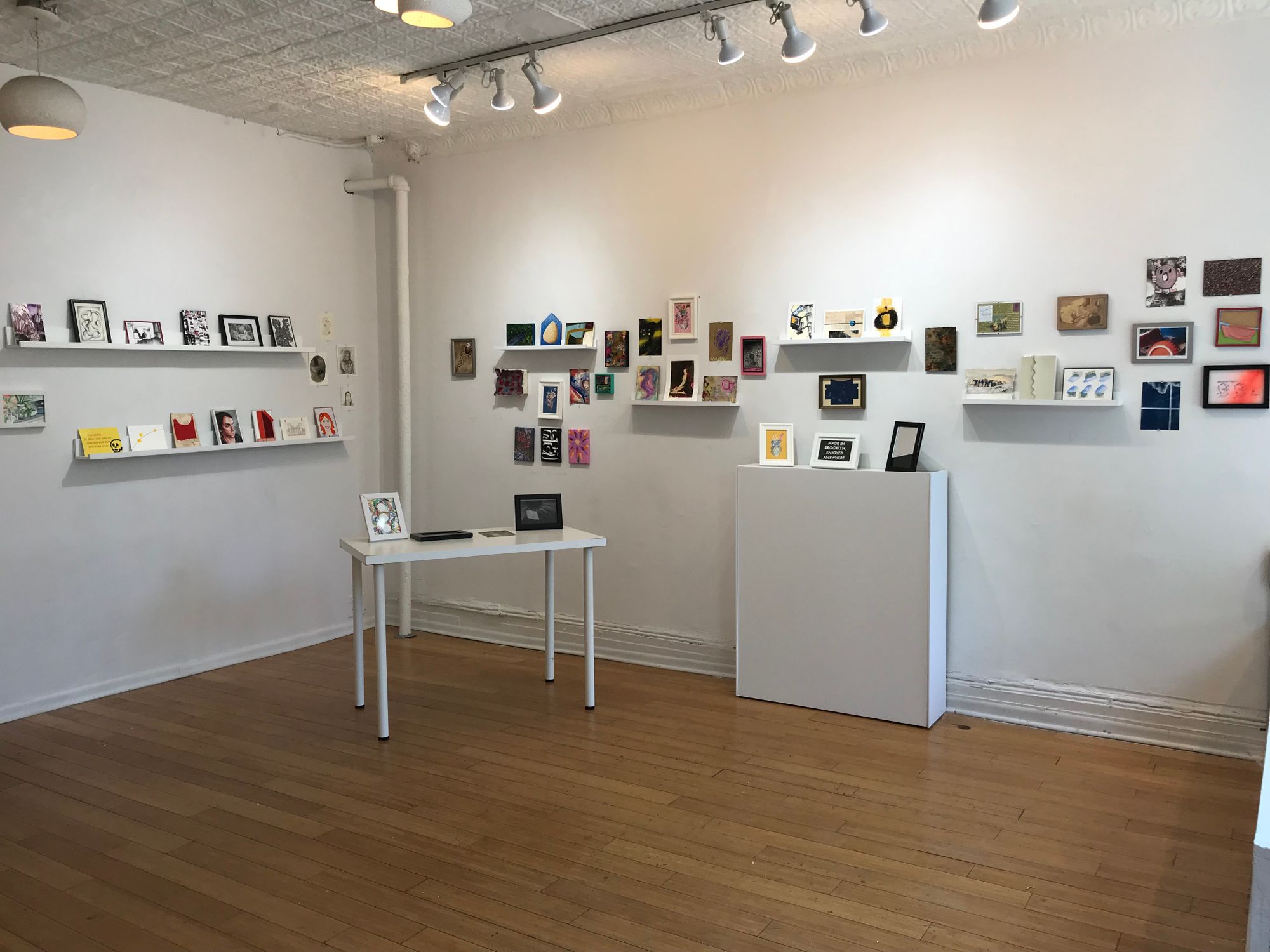 "In the spirit of inclusion and accessibility, all artworks will be priced at $125," the gallery's website adds. Ground Floor will donate ten percent of the profits from the exhibit to Committee to Protect Journalists, a non-profit organizations that promotes freedom of the press and defends the rights of journalists.
The show is "cash and carry" explained Scenna, "as soon as [artworks] are mailed in, we put them up, and then they go out just as fast."
After a piece sells, Scenna often invites the artist to submit another work. The first year, any work that didn't sell was mailed back to the artist. Starting in 2017, the gallery decided that if a piece didn't sell, it would be donated to a charity or to the art department of a school, she said.
Scenna, and her business partner, Jill Benson, came up with the idea of the "mail in" show in 2015. "Jill and I wanted to curate a show that had a summer theme that somehow involved writing postcards, pen pals, or travel. Out of that brainstorming session came this idea of a mail art show because it really encapsulated all of that and just felt very seasonally appropriate," Scenna said. "We loved the idea of being a local gallery that normally shows local Brooklyn-based artists—which we are obviously very proud of—and having a show like this where we could show between 100 to 200 artists from all over, outside of Brooklyn, outside of New York."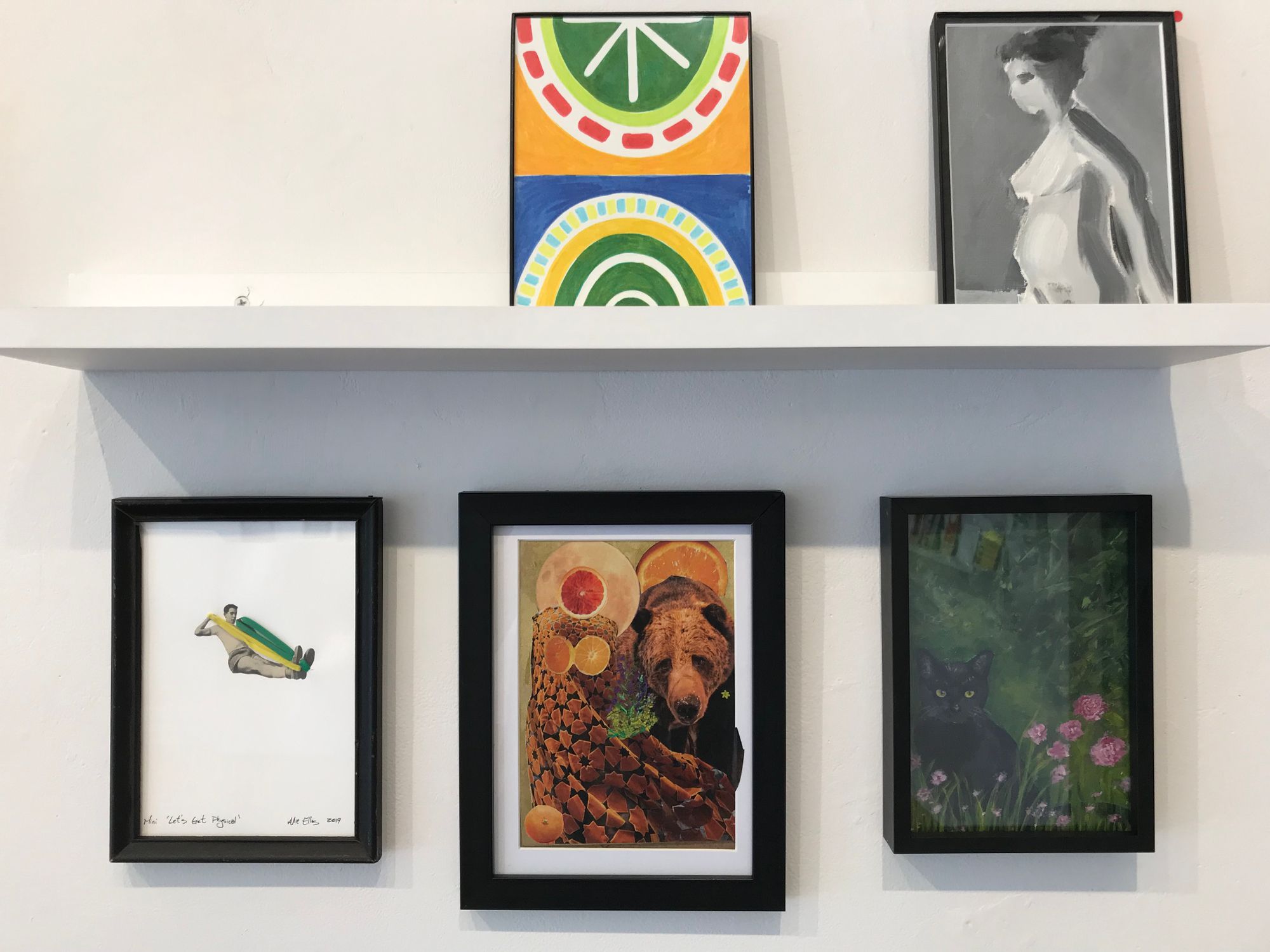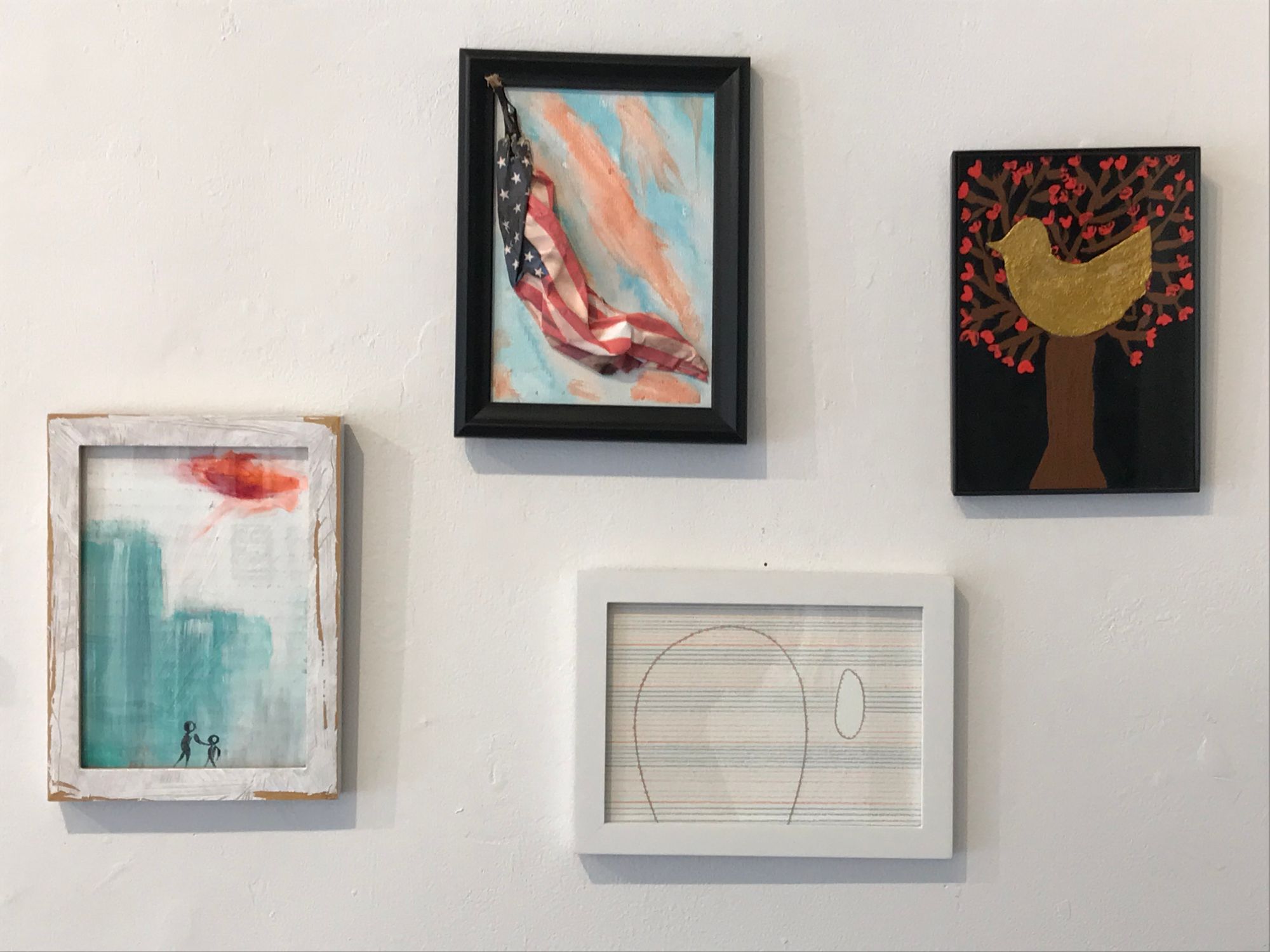 The mail art exhibition has grown over the years. The 2015 show received 100 submissions from artists. The following exhibit, in 2017, received 150. Since the call for submissions for this year's show opened on July 22, the gallery has already received well over 100 entries. The deadline to send in work is August 6.
Artists from all over New York as well as New Jersey are strongly represented at the shows, but submissions have also come in from all across the U.S. (Hawaii, New Mexico, Illinois, Mississippi) as well as from France, Belgium, England, and Mexico. "This time around we have one from Brazil which I think is our first South American entry," Scenna noted.
"I've always had this ambition, and I hope it comes to fruition as we continue this, of getting at least one piece from every continent and at least one piece from every state. We're not there yet," she said with a laugh, "but that's one of the goals with this show, to have full global representation."
Priority Mail is one of Ground Floor Gallery's most popular exhibits, one that artists and gallery clients look forward to every two years. "We have people who come exclusively for this show—much like our holiday show—and they'll buy multiple works because they are so affordably priced and they're small. They either buy them for themselves or as gifts," said Scenna. Many of the artists showing this year have participated since the first biennial.
"One of our parameters is that the work has to be original," she noted. "If it's a print or a photograph, for example, it has to be a limited edition. We do pride ourselves on accepting all submissions, but it has to be original work."
Submissions should measure 5″ x 7″ or 6″ x 9″ if framed. The gallery accepts all media including painting, drawing, sculpture, photography, and prints. On the back of each work, artists must include information about the piece including their name, the title, the year produced, the size, and materials. They also must sign the work to give buyers "some form of certificate of authenticity," Scenna explained. Click here for the guidelines for submissions.
Ground Floor will continue to accept works mailed in until Tuesday, August 6, just days ahead of the exhibit's opening reception on Thursday, August 8. Of the opening party, Scenna said, "It really will be like a summer cocktail party celebrating art and artists from all over."
Priority Mail: 2019 Mail Art Biennial
Ground Floor Gallery, 343 5th Street (near 5th Avenue), Park Slope
Exhibition on view through September 15.
Opening reception: Thursday, August 8, 6pm to 9pm
[All photos by Pamela Wong/Bklyner]