Pratt in Cuba: Long-Term Cultivation Now Bears Fruit With Education Partnership


As President Barack Obama made a historic trip as the first sitting U.S. President in 88 years (since Calvin Coolidge) to visit Cuba, Pratt Institute President Thomas Schutte also made a historic trip to the island nation — to officially sign the paperwork that formally creates a partnership between Pratt and Cuban art school, the Universidad de las Artes (ISA).
The agreement is the culmination of nearly 30 years of collaboration between educators from the two institutions. Signed by Schutte and Rolando González Patricio, Rector ISA on February 16, the agreement expands on dialogue that Pratt professor Ron Shiffman and fellow faculty began in the mid-1980s when the idea of "exchanges" with Cuba consisted of contraband cigars.
"This exciting collaboration between Pratt and ISA students, faculty and programs will provide an array of unique opportunities to learn, travel, and exchange," Pratt President Thomas F. Schutte said in an email. "[It is] an important milestone for the Institute."
Exchange is the key concept for Pratt and for Shiffman, a veteran urban planning and design professor who first visited Cuba in 1980 as the head and co-founder of the Pratt Center for Community Development (PICCED).
And it continues today, with a group of students from Pratt's Programs for Sustainable Planning and Development (PSPD) also part of the latest exchange with Cuba, to develop housing solutions and economic opportunities for residents of the Havana Bay neighborhood, while learning from the experiences of Cuba's leading planners, architects, and preservationists what might work in Brooklyn.
This most recent trip was a joint effort between Shiffman and David Burney, founder and head of Pratt's Urban Placemaking and Management program.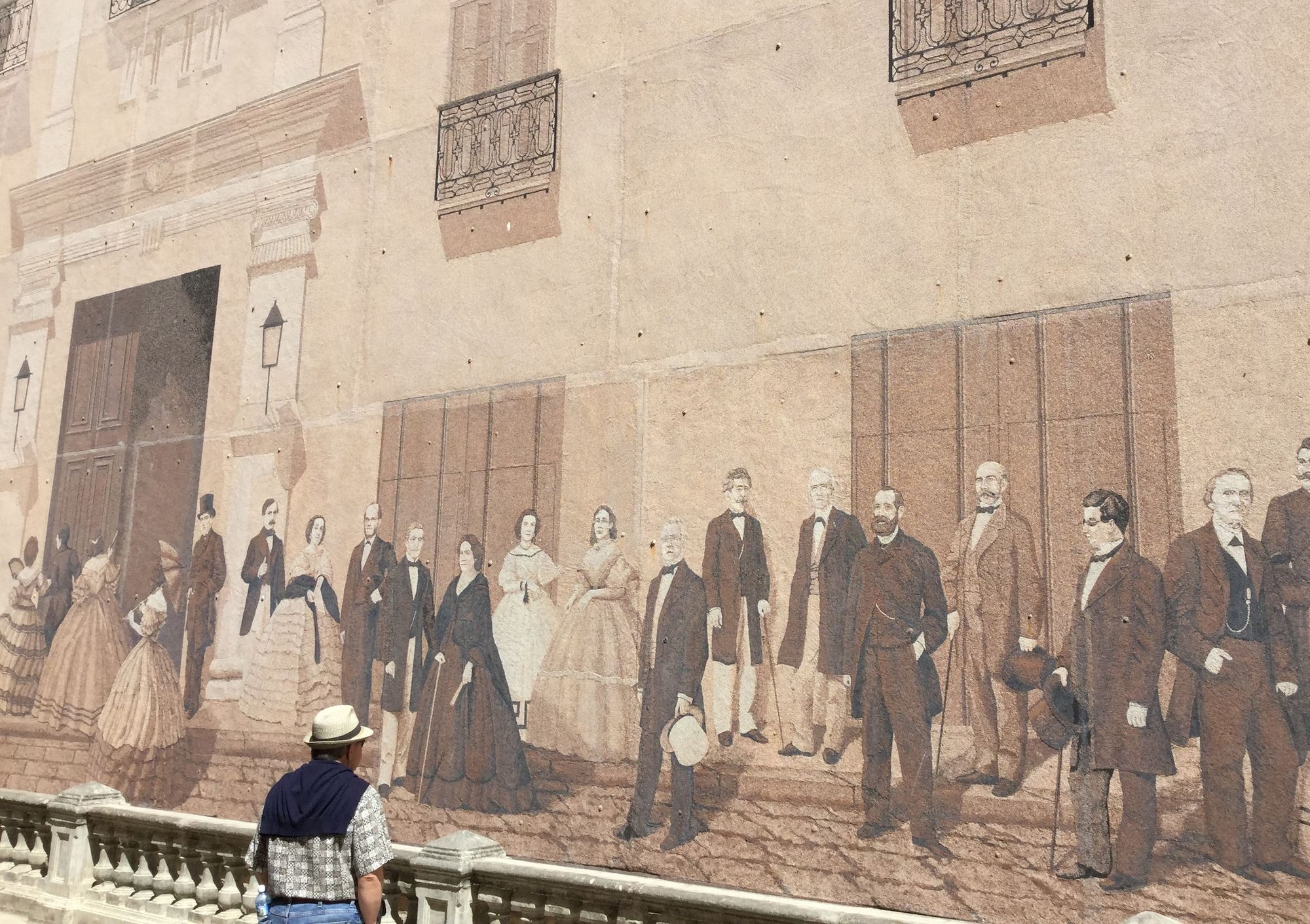 Dialogue Begun at the Height of the Cold War
Founded in 1964, the "Pratt Center," as it is still known, was on the front lines of urban renewal's arrival in Brooklyn neighborhoods, partnering with local community organizations to better mitigate the invasive and often destabilizing process. Shiffman and others developed strategies—including Community Development Corporations —that became staples of the urban renewal efforts that swept the U.S. during the 1960s.
Relations that would develop over decades were formed from that initial visit, none more important than with two prestigious Cuban urbanists: Mario Coyula and Gina Rey. In the mid 1980s, Coyula, Rey and their Havana colleagues visited New York City to meet with Shiffman and Pratt Center staff.
"[W]e took them around to look at some of the community-based housing efforts that we were helping out [with] and providing technical assistance to in the Bronx and in parts of Brooklyn," Shiffman told Fort Greene Focus. "Partly based on what they learned in New York, they set up what is called the 'Piera,' also known as Neighborhood Transformation Workshops."
When the Cubans returned to Havana, they founded an organization called El Grupo (aka The Group for the Integral Development of Havana) to institute a comprehensive plan for development in their city. Influenced by the Pratt Center's work, El Grupo worked with local residents from a particular geographic area on "social, economic and physical revitalization of those communities."
By the late 80s, these influences were influencing Cuban renewal efforts, said Shiffman.
In January 2015, Shiffman, Burney, and fellow Pratt faculty member Stu Pertz, returned to Cuba to renew old friendships and see up close how increased contact with America had impacted Havana's historic neighborhoods.
"Based on that trip, we got some of our colleagues at Pratt interested [,which] led to our developing a class that went over in January [of this year]," Shiffman said.
Two groups of Pratt students, focusing on the preservation of modernist architecture, the reuse of Havana's harbor, and economic development strategies at the community level, are traveling to Cuba this semester.
"We…met with a number of young architects…, [including] students working on the Havana Bay area, which is a large section around the bay, similar what you would see if you went to Red Hook or the Williamsburg waterfront," Shiffman explained. "We're coming with a planners' perspective and information that we've found that might be useful for their planning round Havana Bay."
Last week Shiffman and his students returned to Havana to present their proposals to Cuban historic preservation officials.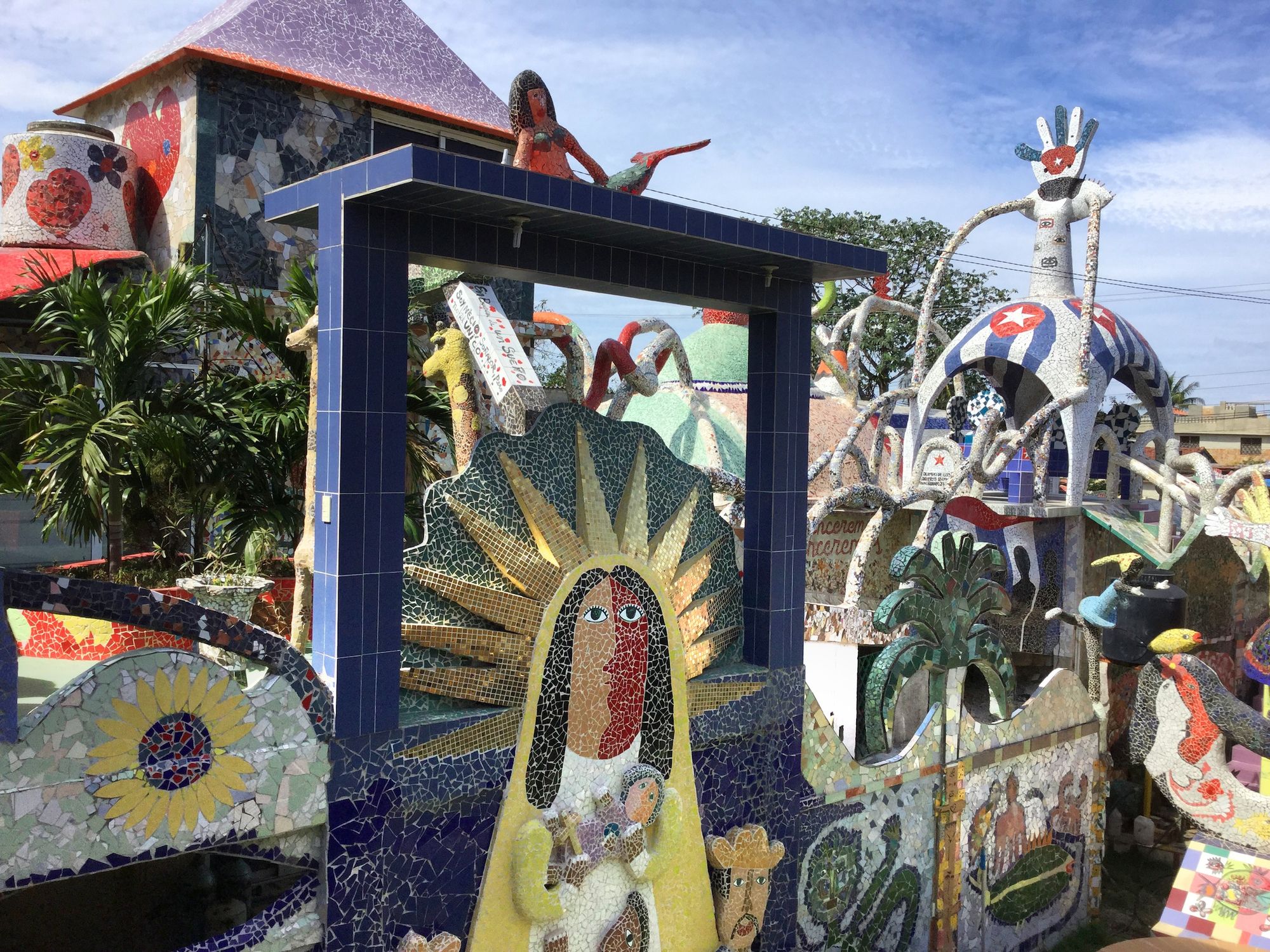 Havana History Preserved by an Unlikely Hero
Despite being in desperate need of repair (much has already collapsed into rubble), Havana's eclectic architectural heritage—Spanish Colonial palaces, Belle Époque mansions, Mafia Moderne beach villas, and Corbusian apartment blocks —remains essentially intact since Fidel Castro came to power in 1959.
But according to Shiffman, Havana city historian Eusebio Leal will not allow tourists to spoil Havana's unique culture.
Leal has rescued hundreds of landmark buildings in Old Havana (la Habana Vieja) and runs the Historian's Office for Havana, which oversees restoration of the city's architectural treasures.
"La Habana Vieja, over the past 10 to 15 years, is being restored step by step in a beautiful manner," Shiffman said. "For the past three decades they've been surely but slowly restoring the center—and not only restoring, but launching new enterprises in the area that are then [bringing funds] into the Historian's office. They actually are encouraging entrepreneurship."
"It's a unique way of financing the restoration of Havana, and it's something we can learn from," he said, adding, "People will be angry that I characterized it this way, but I think it's accurate: [Leal is] like Robert Moses
, except [instead of] tearing down buildings he wields his power to preserve and restore."
"As Cubans liberalize their economy, will they lose the benefits of their revolution?"
"How can they move towards a more vibrant economy while [avoiding] some of the pitfalls that take place like in Brooklyn?" Shiffman asks. "Brooklyn revitalized itself…and [with] physical improvements taking place has seen fear and displacement, and the cost to lower- and moderate-income people has been very heavy."
Like their Brooklyn counterparts many Havana homeowners seek to monetize their properties. "Those people who own their own homes…if they renovate them and they set aside a little space [they can] create a bed and breakfast. They call them 'Casas Particulares,'" Shiffman said.
With money scarce in Havana, affluent relatives in the United States provide the improvement funds.
"The problem is the remittances are coming from people who are upper-middle-class [and] who left Cuba during the revolution." Shiffman said. "What many of the people we met with in Havana are concerned about is that it's going to recreate the old class system. And the old class system in Havana was based on race —as it is in the United States."
Ever the problem-solver, Shiffman's solution is to find social investors from the United States to back loans for Cubans, as not everyone has rich relatives.
"What we're hoping is [to]…develop a mechanism by which rents can [sustain] restoration that will not bypass those who don't have access to relatives [overseas] or to upper class members of their family," he said.
"Are there mechanisms in loan programs that might be provided to black and poor residents of Havana so that they too can benefit from this slow but steady economic revitalization?"
Brooklyn and Havana: An Equal Exchange
With students from India, Egypt and Israel, Pratt PSPD's studio on Havana Bay provides its students a global perspective on urban design essential to 21st-Century practices.
"We're not only looking at New York City, but also at Singapore, Venezuela and Colombia," Shiffman said of his students' research. "It's those kind of techniques from around the world that we're going to be presenting to our counterparts in Havana."
Emphasizing an exchange of ideas, Shiffman said: "We will learn from the solutions that came out of their specific resources with limited access to [funds and] materials. At the same time we can bring with us some of the lessons we've learned in Brooklyn."
"They're using the preservation efforts to launch what are local enterprises and local economic development [areas]" both to resettle local families and to fund added restoration of these neighborhoods. Shiffman feels that his program's sustained efforts in Brooklyn offer Cuba a unique perspective on urban renewal, and is where Pratt Institute has a distinct edge over other American urban planning programs rushing to assist in Havana's rebuilding efforts.
"The difference between Pratt and other [urban design schools] is our experience working closely with the community," Shiffman said. "We're using our expertise and what we've learned there to adapt ideas that others can implement," Shiffman said. "The idea is not just to create paper plans but to see which of these plans—ones people in Cuba feel are appropriate—become a reality."