Pols Want Whole Foods, D'Agostino… Or Whatever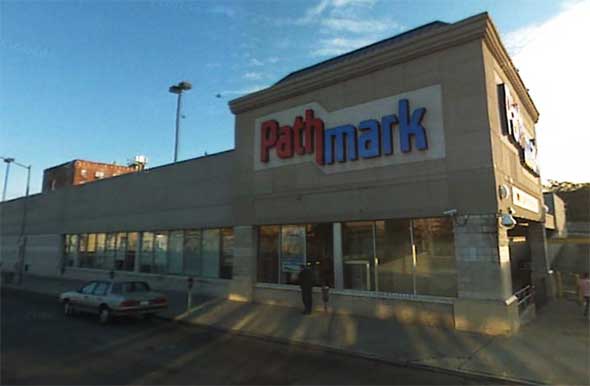 Elected officials have fired off letters to Stop & Shop, White Rose, D'Agostino Supermarkets, Key Food and Whole Foods in an attempt to find a replacement supermarket for Pathmark on 3785 Nostand Avenue, they announced yesterday. Meanwhile, one media outlet is stirring the Walmart pot.
Congressman Anthony Weiner, Borough President Marty Markowitz, State Senator Carl Kruger and Councilmembers Lew Fidler and Michael Nelson held a press conference in front of Pathmark, where they discussed plans to bring a new supermarket after Pathmark closes its doors for good in April.
"Residents of Sheepshead Bay deserve a neighborhood supermarket, and we're going to do everything we can to make sure they get one," Weiner said in a press release.
The situation echoes the events of 10 years ago, when Waldbaum's closed and Pathmark moved in, suggesting the leaders will have success again.
"Approximately 10 years ago, Congressman Anthony Weiner in concert with Community Board 15 assured area residents that a supermarket would open. Through the Congressman's efforts with the landlord, Pathmark opened. Now today we are back at square one and I as well as the Congressman will do whatever it takes to get a supermarket here again," said Theresa Scavo, Chairperson of Community Board 15.
But things could get stickier, as the troublemakers over at Courier-Life (publisher of Brooklyn Paper and Bay News) are answering the question no one was asking: why not a Walmart? Courier notes that the politicians' letters were not sent to the big box retailer, despite it being what people "want most."
While most of the other pols asked by Courier pointed out that they were trying to replace union jobs with more union jobs, and that they wanted to protect other area businesses, Councilman Lew Fidler had a much simpler answer: "Walmart is not a supermarket, it is a big box store," Fidler said. "That location needs a supermarket."
Of course, that doesn't stop Courier from declaring that the "latest Walmart war has begun." Just like they did when they suggested a Walmart could open at the proposed Four Sparrows Retail Center. In neither situation was anyone in the community – or Walmart itself – saying that a Walmart could or should open. But let's be real – Courier knows the deal; if you suggest a Walmart, you get a fight, and you get readers. This location – and Four Sparrows – will never be a Walmart, but they just love raising the flag to get people riled up.
Weiner knows that about Walmart, which is why he said, "Everywhere Walmart goes, it creates battles in communities."
We'd say the same thing about Courier.