Police Injuries As Thousands Take To Boro Park Streets To Mourn Grand Rabbi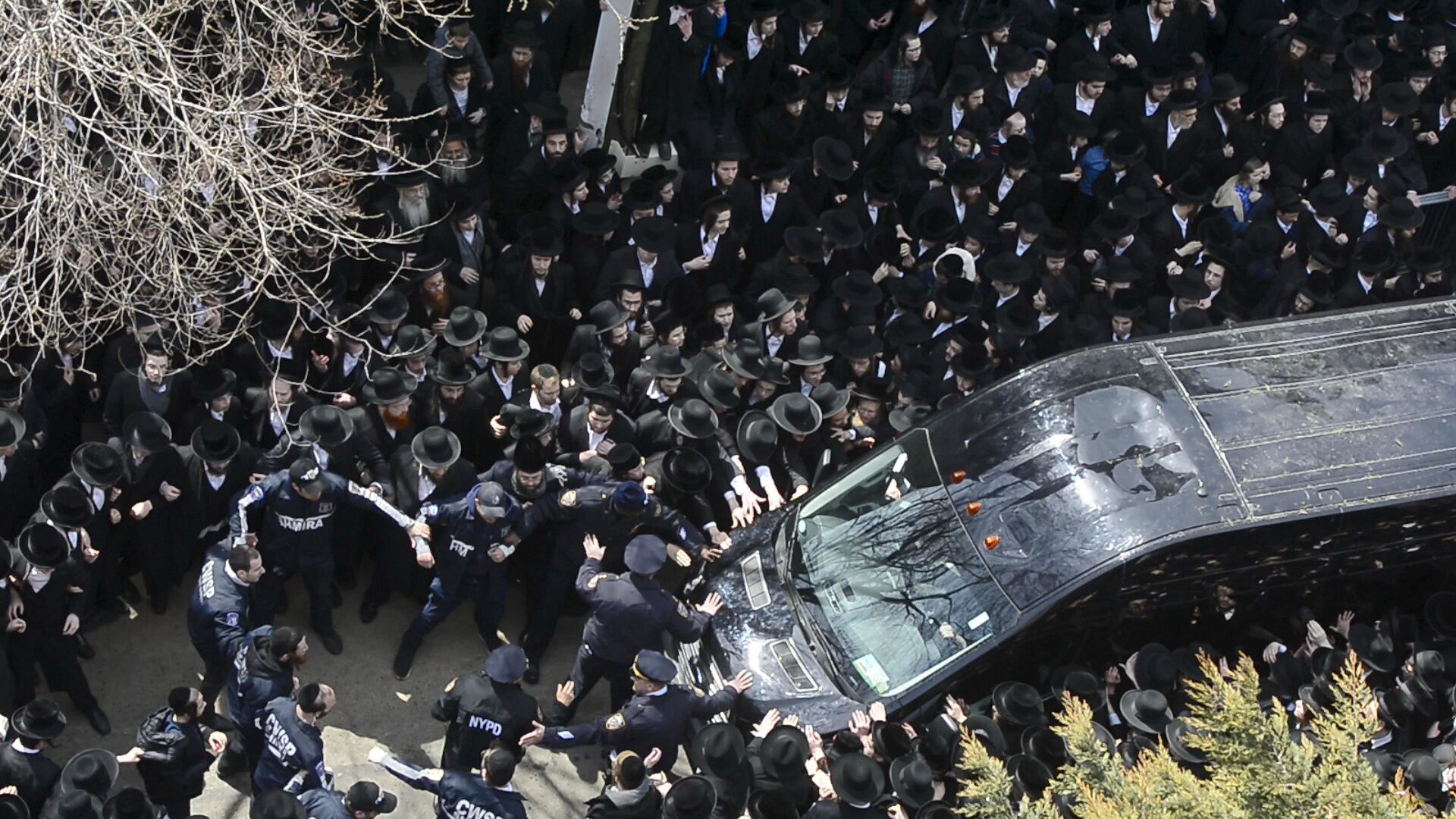 BORO PARK — Police struggled to control thousands of mourners on Tuesday who came out to funeral services to honor a Grand Rebbe.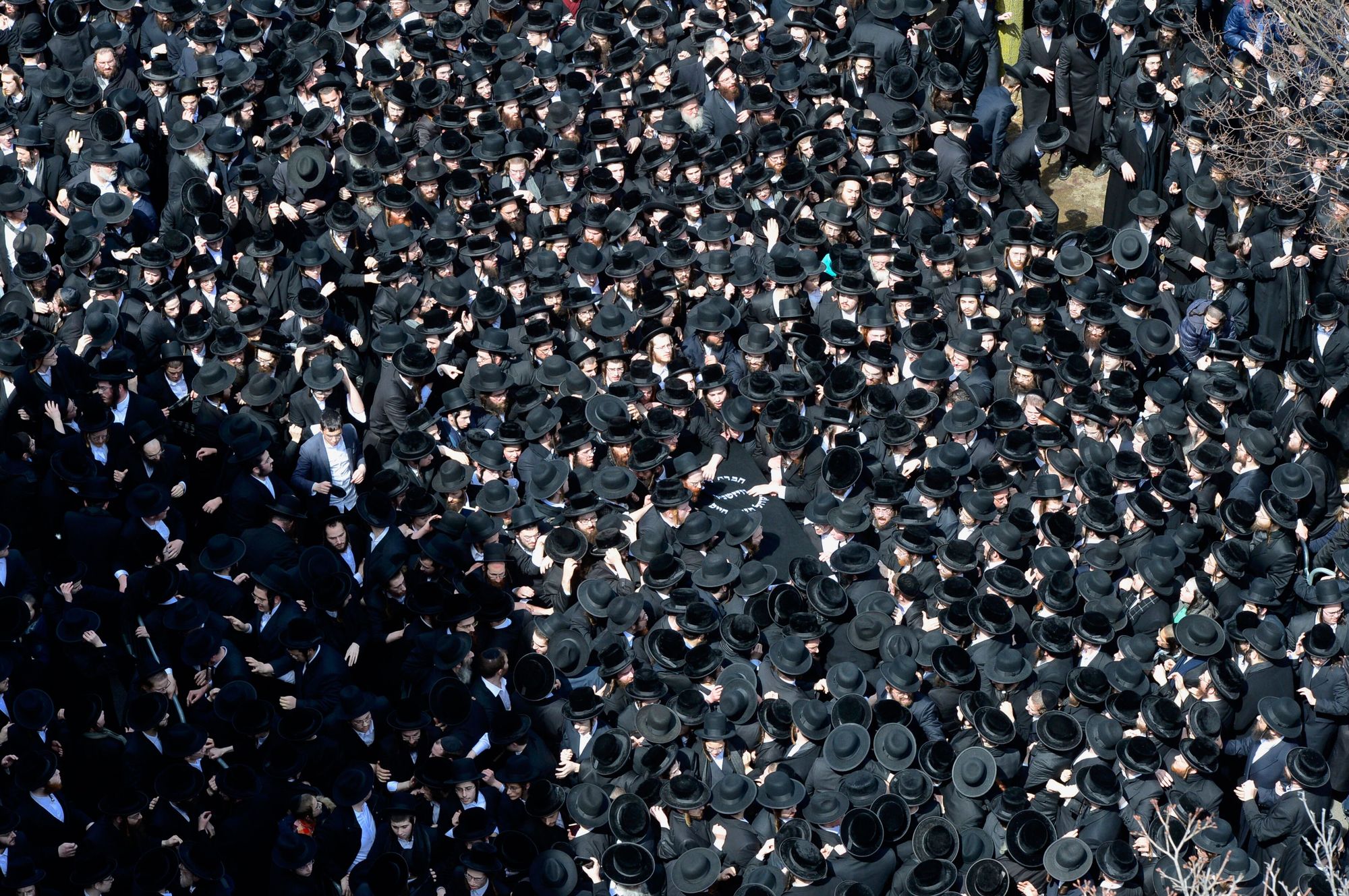 During the funeral procession at 58th and 14th Avenue, two on-duty police officers went to the hospital with injuries. The first officer, struck by a hearse after falling to the ground in front of the vehicle, suffered a broken ankle.  Within minutes, a drone, circling above 54th and New Utrecht Avenue fell hitting another police officer in the face. Police arrested the owner of the drone.
Funeral services began at 11:00 am for the Skulener Rebbe, Rabbi Yisroel Avrohom Portugal, at which time thousand lined Boro Park streets along 54th Street at 13th Avenue and beyond. Services lasted roughly two hours, but many lingered following the procession.
Children also attended the funeral, many of which had no school in observance of the Rebbe's passing.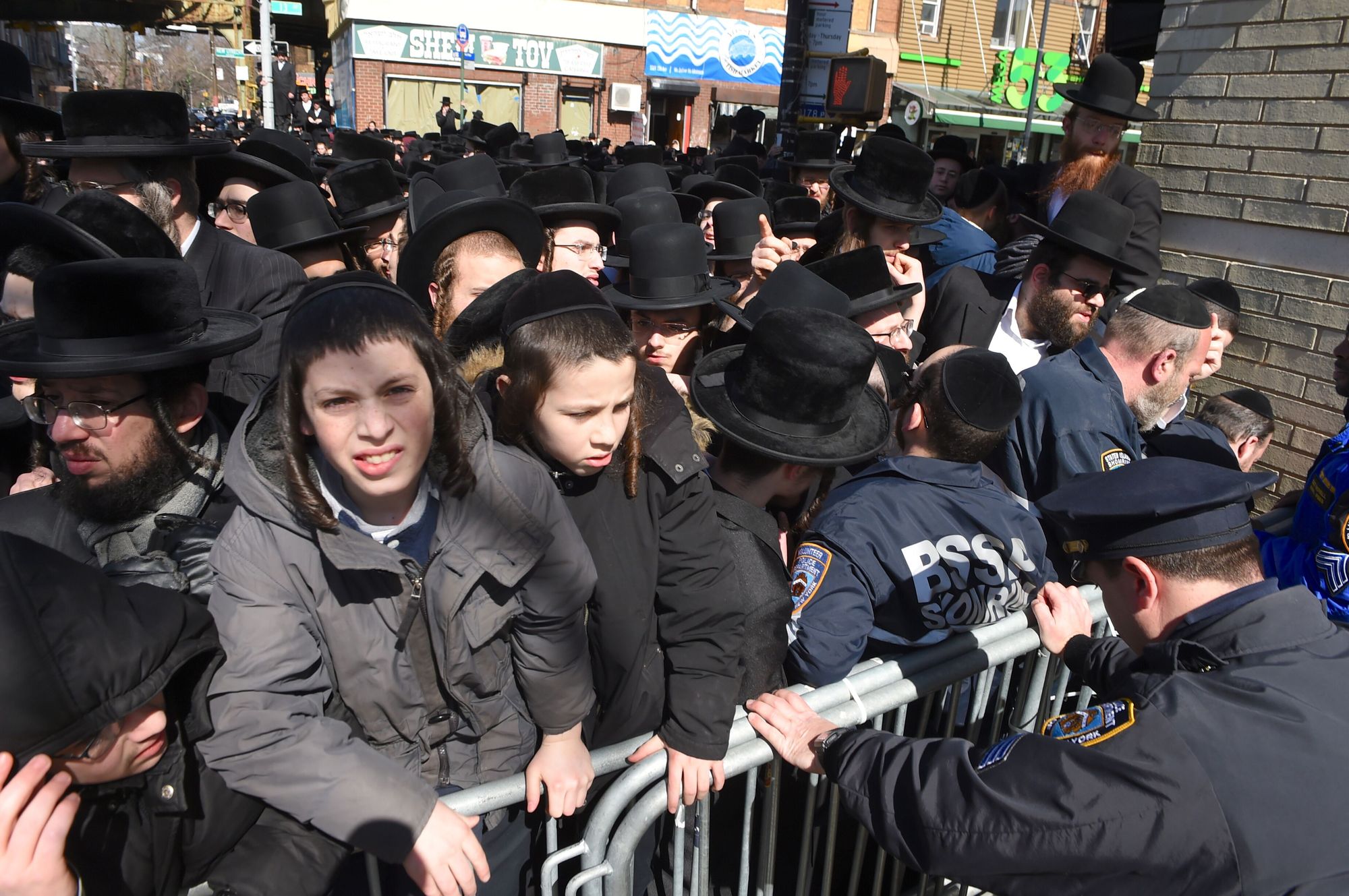 During the funeral, speakers paid homage to the Rebbe in Yiddish. A chorus of wails from both men and women in the crowd soon followed. Soon after services, the anxious crowd broke through police barricades.
"We're here with the hope that he will go, come back and heal us and pray for us," said one follower.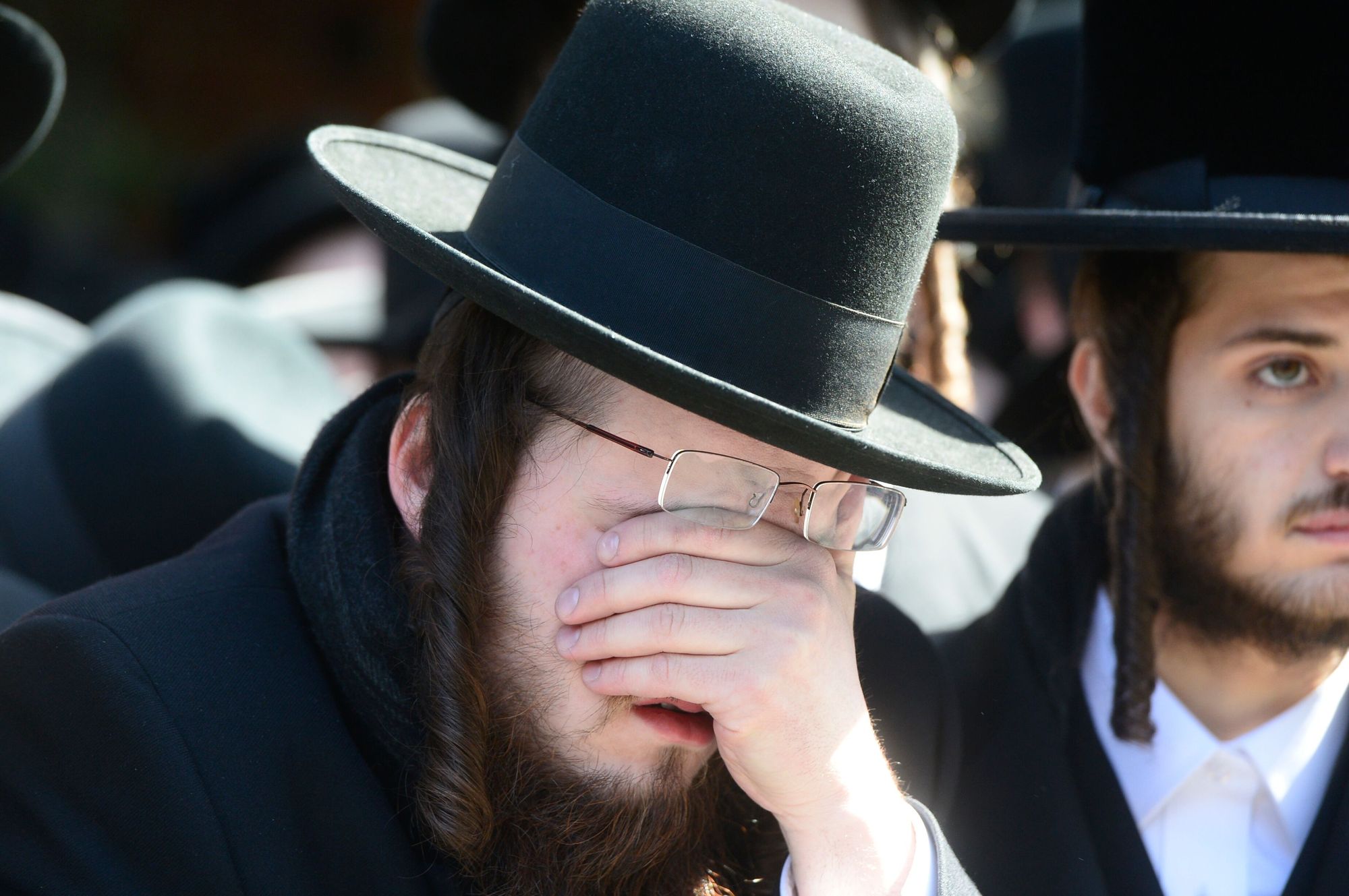 Assemblyman Simcha Eichenstein, who serves the district, weighed in on the events of the day.
"As a community, we mourn the petira of the Skulener Rebbe zatzal, one of the last surviving remnants of the pre-Holocaust generation – a leader that was deeply respected by all," Eichenstein said in a press release.
The procession ventured to Monsey New York where the Rebbe will be buried.