Playtime In Park Slope: Upcoming Children's Events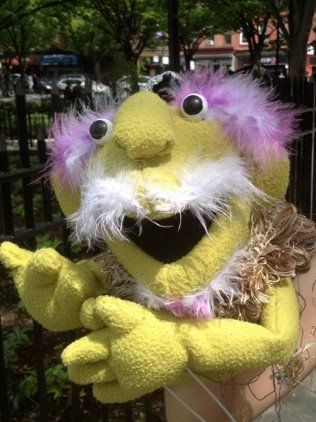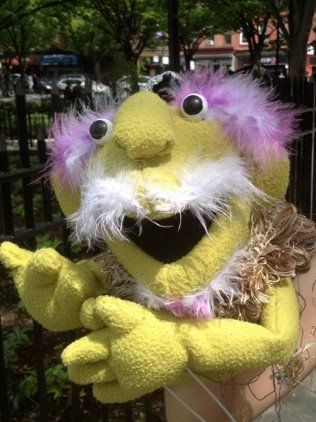 It's a good week for engaging some curious little minds! Gather up the kids and let them enjoy sing-alongs with puppets, a witchy musical, and more.
Yellow Sneaker Puppet Sing-Along
When: Wednesday, October 16, 10pm
Where: Tea Lounge, 837 Union Street
What: Sing, clap, and dance in an interactive sing-along with puppets, combining original songs, oldies, and traditional children's music. For kids under 5 and their families​
How much: $5 per family
Isabel Hill's Urban Animals of Washington, D.C.
When: Wednesday, October 16, 7pm
Where: Community Bookstore, 143 7th Avenue
What: Join Park Slope author Isabel Hill as she follows up her gems Building Stories and Urban Animals, about the tales and tails hidden in plain sight on New York City buildings, with the Urban Animals of Washington, D.C. For ages 4 and up.
How much: Free!
Banjo Singalong With Spencer
When: Thursday, October 17, 3pm
Where: Two Moon Art House & Cafe, 315 4th Avenue
What: Put a spring in your and your child's step with American folk songs, children's favorites, and humorous originals during 45 minutes of fun, laughter, and educational enhancement from Spencer Chandler.
How much: $5 and the purchase of one cafe item
Annabelle Broom, The Unhappy Witch
When: Saturday, October 19, 1pm
Where: Central Library, Dweck Center, 10 Grand Army Plaza
What: This interactive musical tells the story of Annabelle Broom, who clashes with her tough witch superiors when she decides to help — instead of frighten — two lost children. Suitable for younger children.
How much: Free!
Photo via Yellow Sneaker