Plant Sale At East Fourth Street Community Garden This Sunday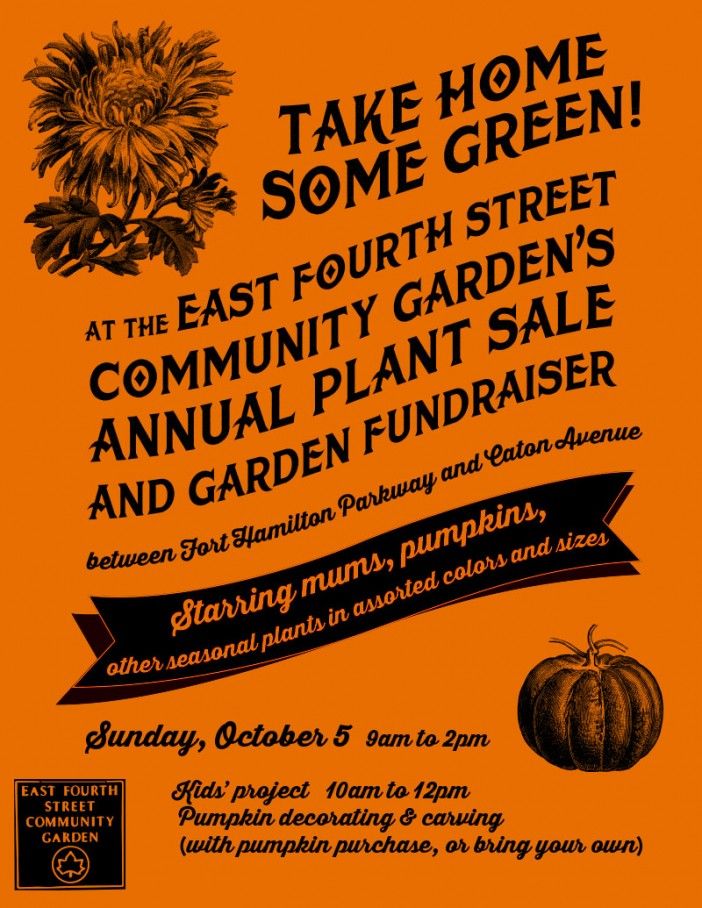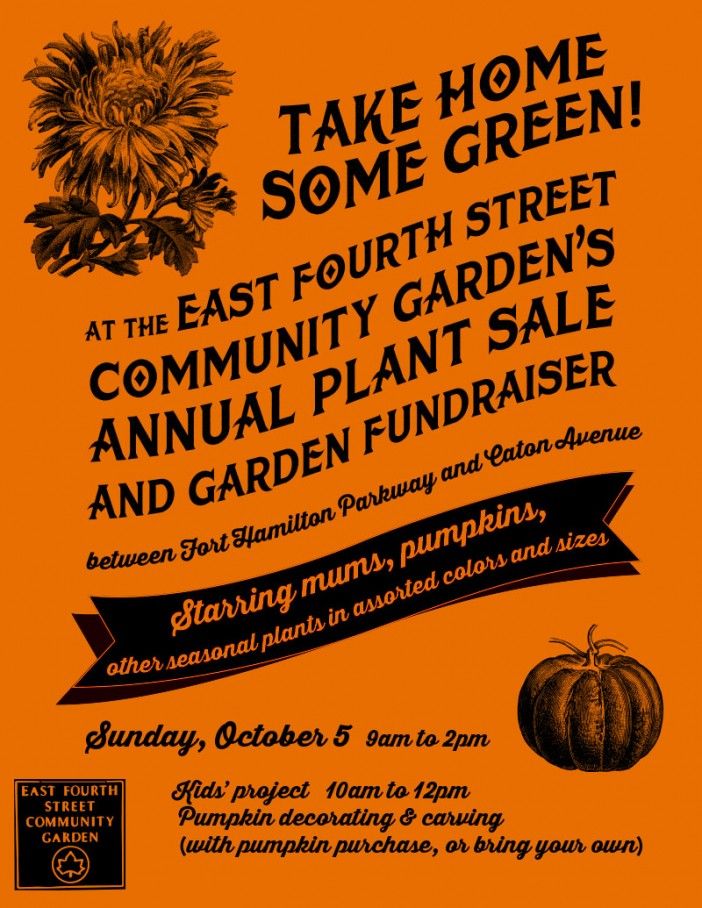 The East Fourth Street Community Garden is on a roll. It's hosting its annual plant sale this Sunday, October 5, following last weekend's very successful two-day flea market.
This time the hours are 9am to 2pm, with pumpkin decoration and carving from 10am to noon at the special kids' event. You must purchase your pumpkin at the plant sale or bring your own to participate.
A good selection of fall plants will be available for sale. Come and take home some green, or red, yellow, and orange.
Volunteers are again welcome. Email Mylinh at mylinhgwen@gmail.com.
The garden is located on E 4th Street between Fort Hamilton Parkway and Caton Ave.