Photos: Sick Tree Collapses On Sanitation Truck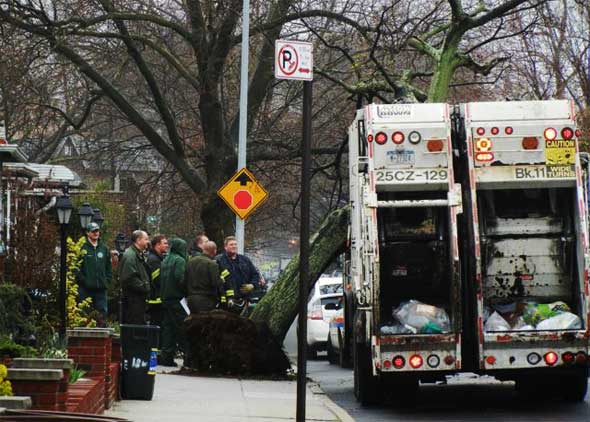 Reader nolastname sent in these photos of a tree that collapsed onto a Department of Sanitation garbage truck this morning, on East 18th Street and Avenue X.
It happened shortly before noon, when the tree appears to have tipped right over onto the driver's cab. No one was hurt, and it doesn't look like the vehicle was damaged. Nolastname said she's pretty sure the truck didn't hit the tree – it was just a case of unfortunate timing. Nolastname also points out the mold on the tree, the lack of roots and dead limbs, noting the tree is sick, as are most in the area around this.
FDNY showed up to assist in cutting the tree up and getting it out of the road.
Here's another angle: