Photos: P.S. 197 Throws Car Wash Fundraiser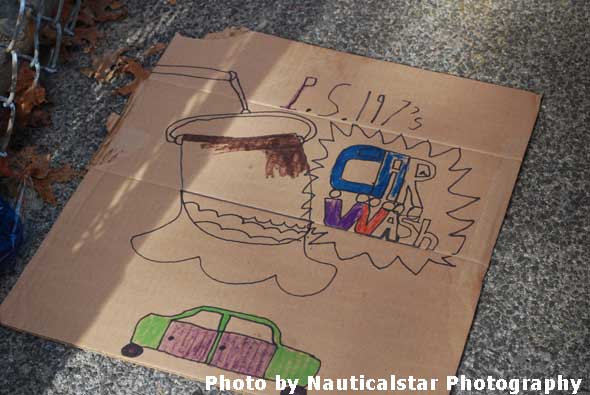 After thousands of dollars worth of school books and supplies at P.S. 197 were destroyed two weeks ago, staff, faculty and parents at the school decided to throw a car wash fundraiser this past weekend to replace the materials.
The school, at 1599 East 22nd Street, paid out hundreds of thousands of dollars after a negligent exterminator covered nearly every surface – including children's desks and books – with poison meant to eradicate bed bugs. The decontamination that followed required tossing out many of the school's supplies, leaving teachers wondering if the city would be able to replace the items before the school year ended.
Thanks to Janelle F. for the information and photos.