Photos: Man Thought Drowned Emerges From Waters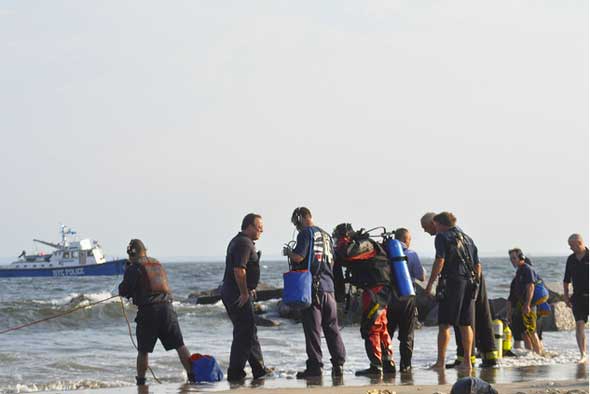 A man thought to be drowned in Coney Island's waters emerged from the ocean unscathed after more than an hour on Sunday. We got some awesome photos and a brief summary of events from student photojournalist Lloyd Mitchell, who was on the scene.
Mitchell was covering the Cyclones game, and while they were losing 4 to 0 he heard helicopters flying overhead and decided to bail. He hit the beach to discover that a man was thought to be drowned. Scuba crews deployed, and combed the waters and beach for an hour before giving up. After packing their gear and heading out, other NYPD and FDNY personnel – as well as beachgoers – were shocked to see the man walk out of the water unharmed.
In the photos, the supposed drowned man is the one with a goatee, and you can see him being embraced by family just moments after coming up on land.