Photos: Car Fire On East 19th Street, Avenue U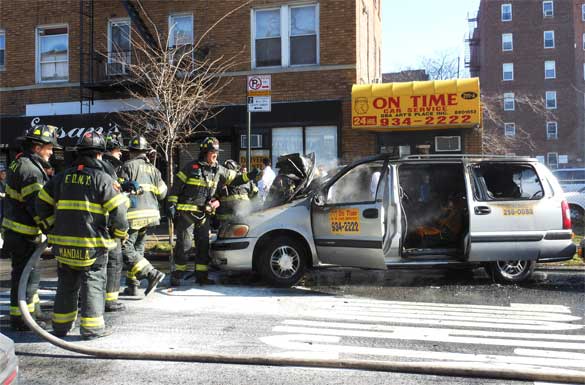 An On Time Car Service van burst into flames this morning in front of the company's headquarters at 2111 East 19th Street, spurring firefighters to rush to the scene and extinguish the flames.
The incident occurred at approximately 10:40 a.m., and Sheepshead Bites tipster nolastname was on the scene to capture some of the dramatic photos.
According to nolastname, the firefighters said they were not yet sure if the blaze started inside the car, or inside the hood. It did not appear anyone was injured.