Photos: 61st Precinct's Night Out Against Crime Presents A New Commanding Officer, Kung Fu, Dancing, & More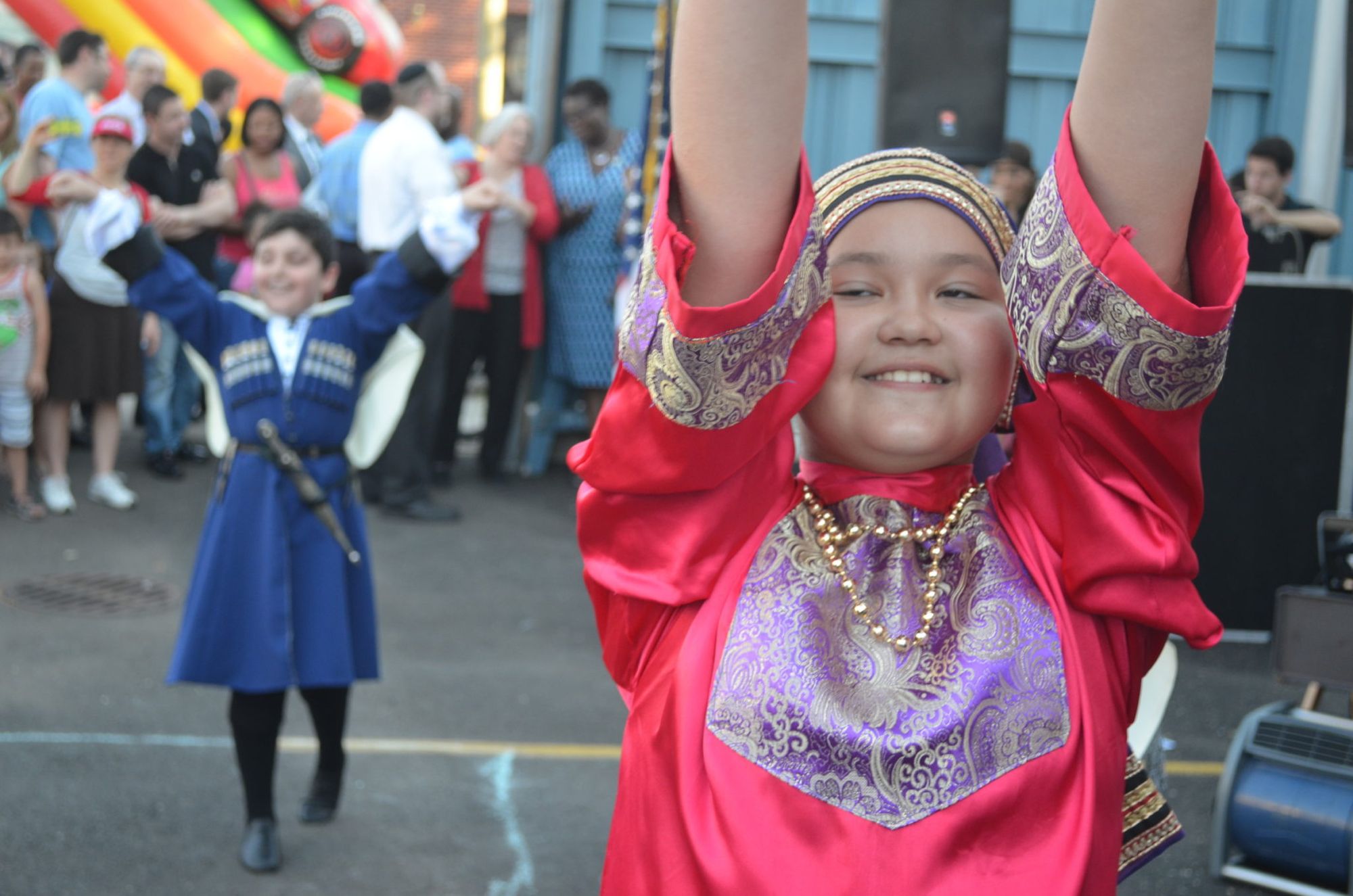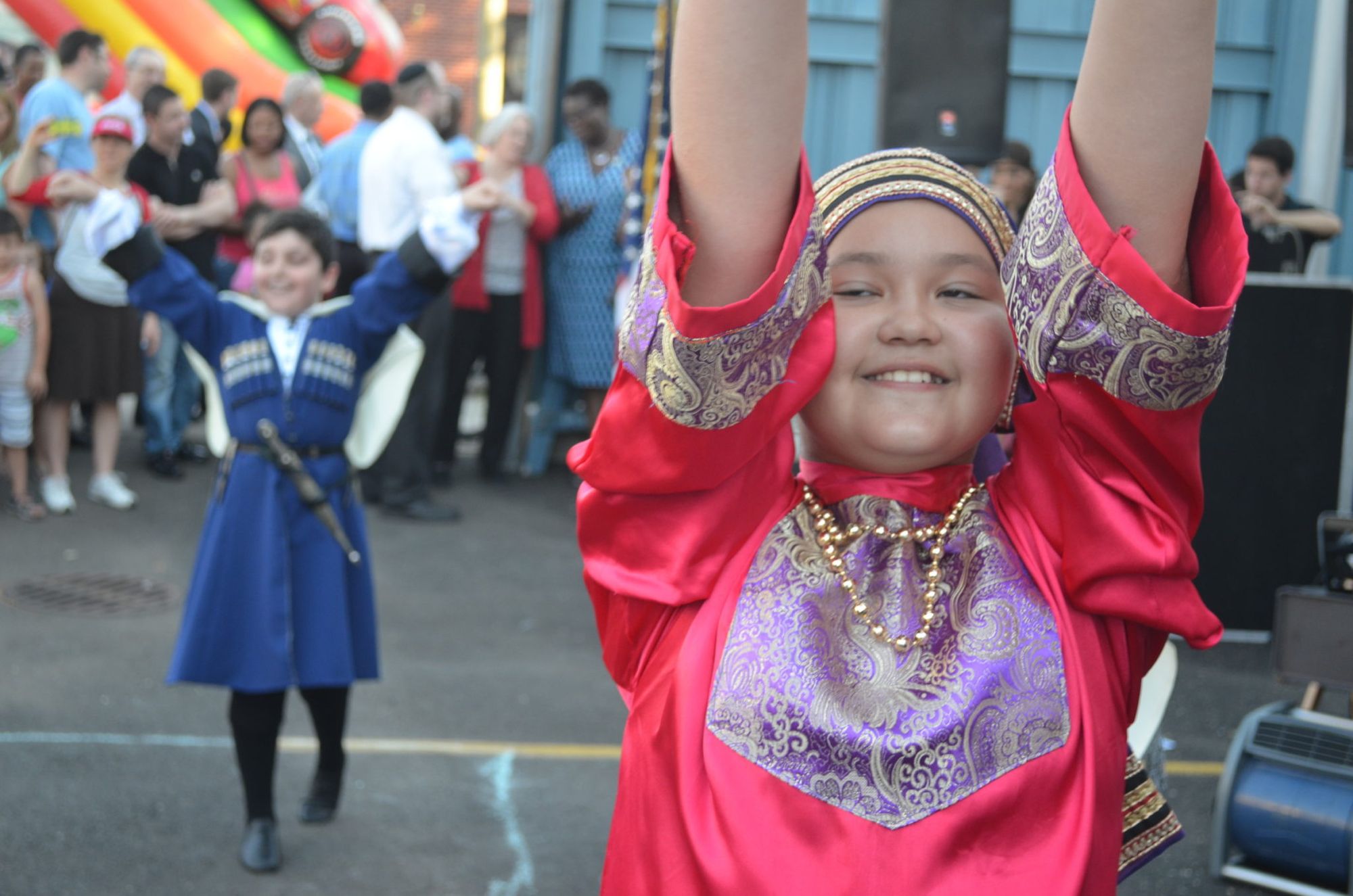 There was plenty of food and fun to go around during this year's National Night Out Against Crime at the 61st Precinct. On Tuesday evening, the rear of the station house hosted scores of families, elected officials, and community leaders, who came to celebrate the officers who patrol their streets. It was also an opportunity for many to meet the new Commanding Officer, Captain Winston Faison, who took over the precinct two weeks earlier.
For Faison, the party was merely a reintroduction. He served as the 61st Precinct's executive officer before being transferred to Coney Island almost two years ago. The 61st Precinct was his first command as an executive so it was fitting, he explained, that this would also be the first precinct he heads.
"In all aspects, the 61st is where all my firsts happen," Faison said.
Councilman Mark Treyger, who represents Coney Island, praised the new commanding officer for his work with the community.
"I know Captain Faison and the track record he brings here is one of building phenomenal community relations," said Treyger. "He is a forever Coney Islander and the 61st Precinct is lucky to have him."
National Night Out Against Crime, celebrated by 15,000 communities across the country, is when neighbors join with their police officers to take back the streets from unlawful activity. But the most important goal of the evening, for neighbors and officers, was to have fun. Children scrambled through the two bouncy houses set up outside. The precinct and local business provided food and there was plenty of music and entertainment to go around.
Check out the pictures below to see how the evening went.
Photos by Alex Ellefson.
New Commanding Officer Winston Faison introduced himself to the community.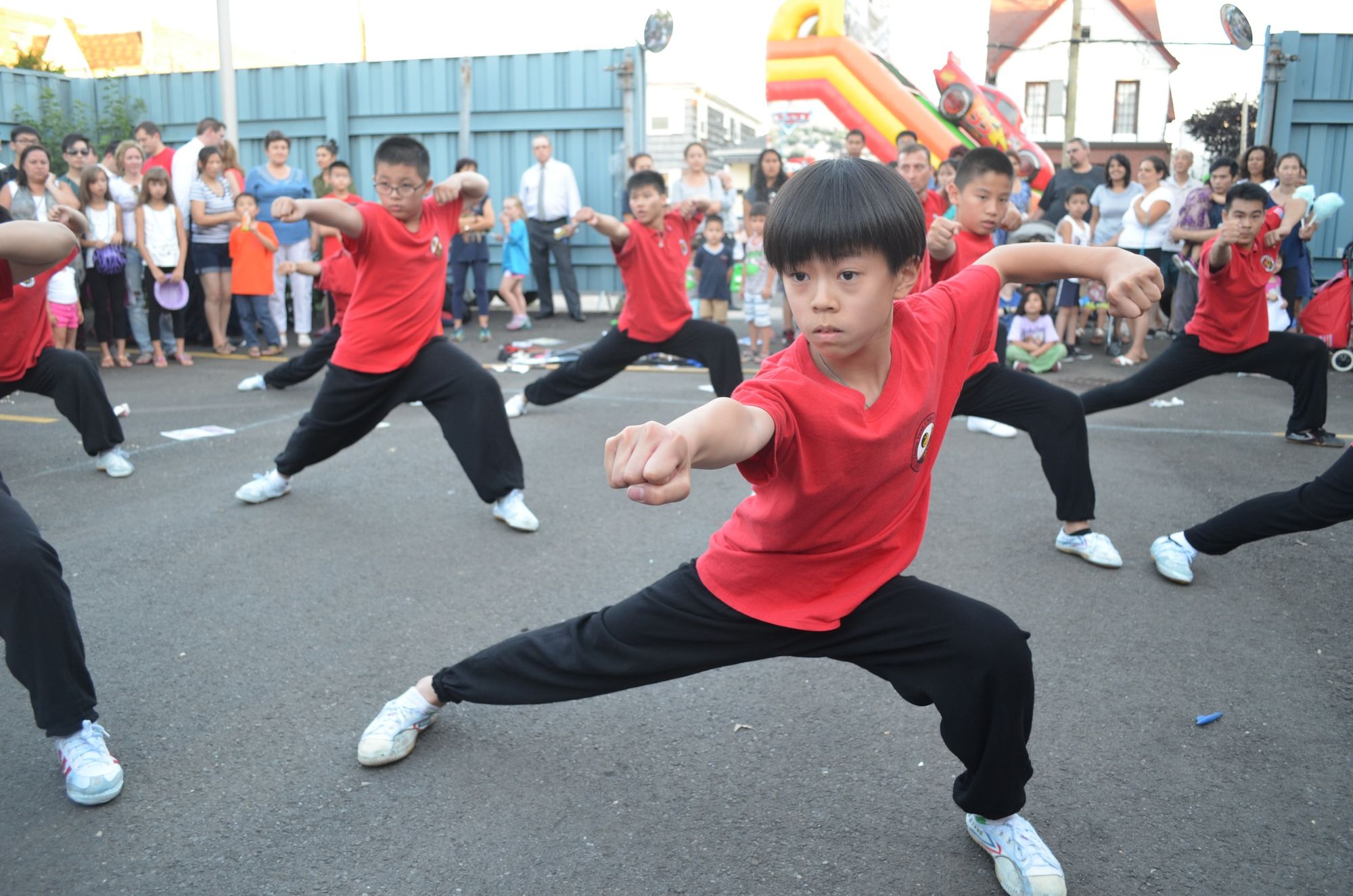 Students from the Zhang Yuan Chinese Kung Fu school show off their moves.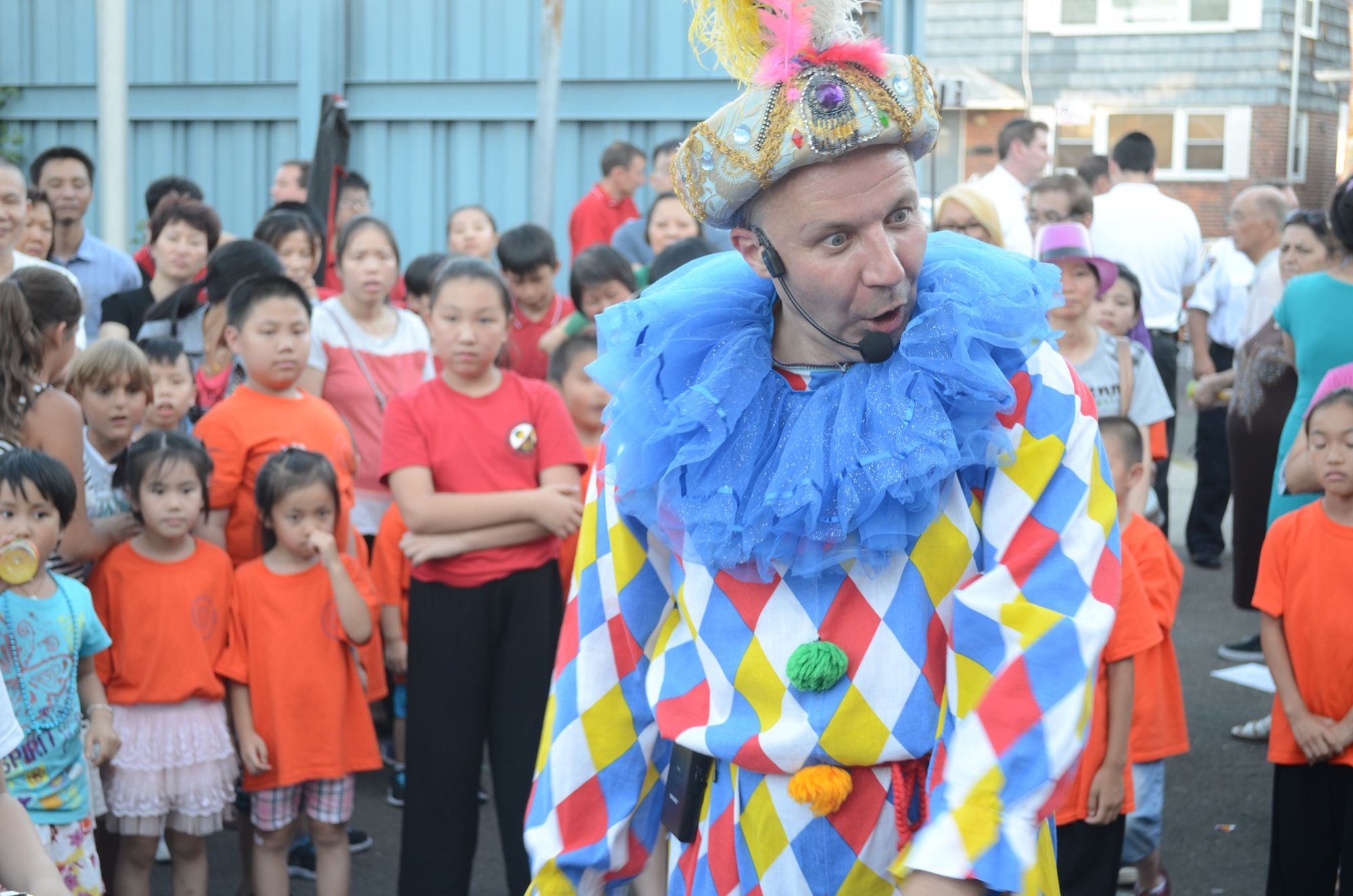 Clown Simon dazzled the crowd with magic, acrobatics, and comedy.
Assemblyman Steven Cymbrowitz presented officers Krzysztof Koncewicz and Chun Yu (center) with special citations for pulling two people to shore whose jet ski tipped over off Manhattan Beach.
Young dancers from the Tovushi Kavkazi Jewish Youth Center strutted their stuff.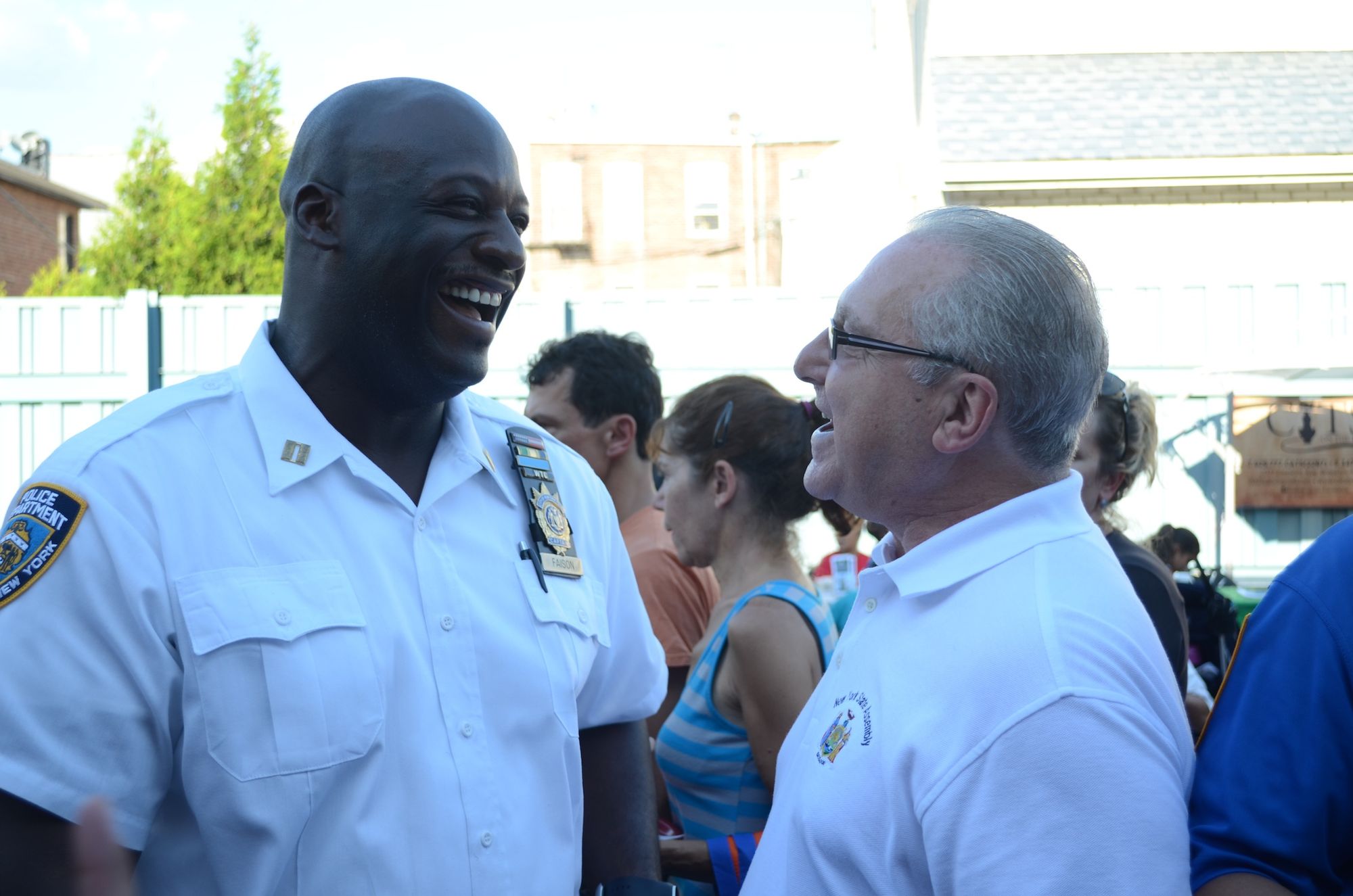 Assemblyman Steven Cymbrowitz knows how to make a commanding officer laugh.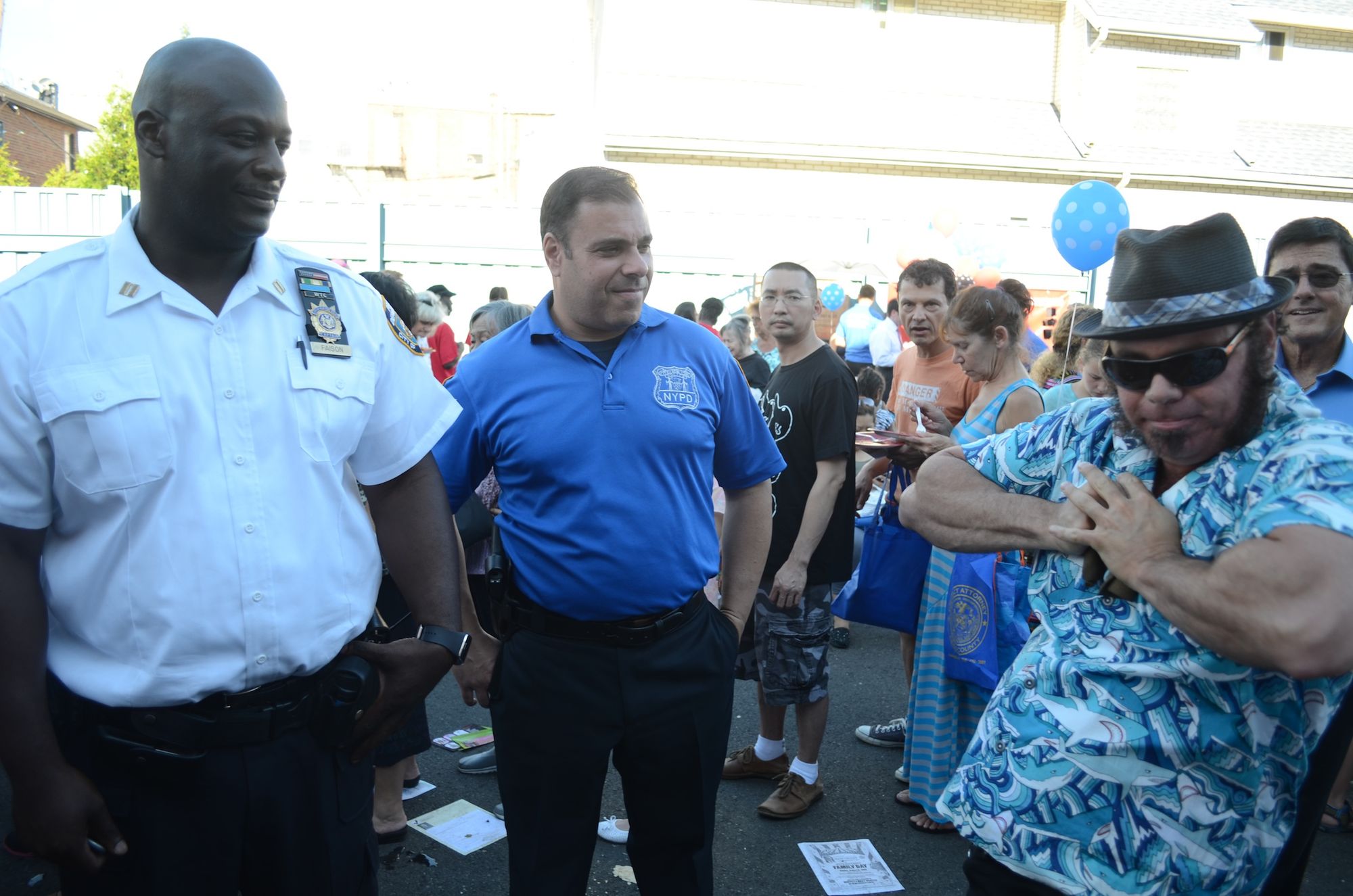 Adam Realman, who preforms as a strongman at the Coney Island Circus Sideshow, shows Faison how to bend a metal stake.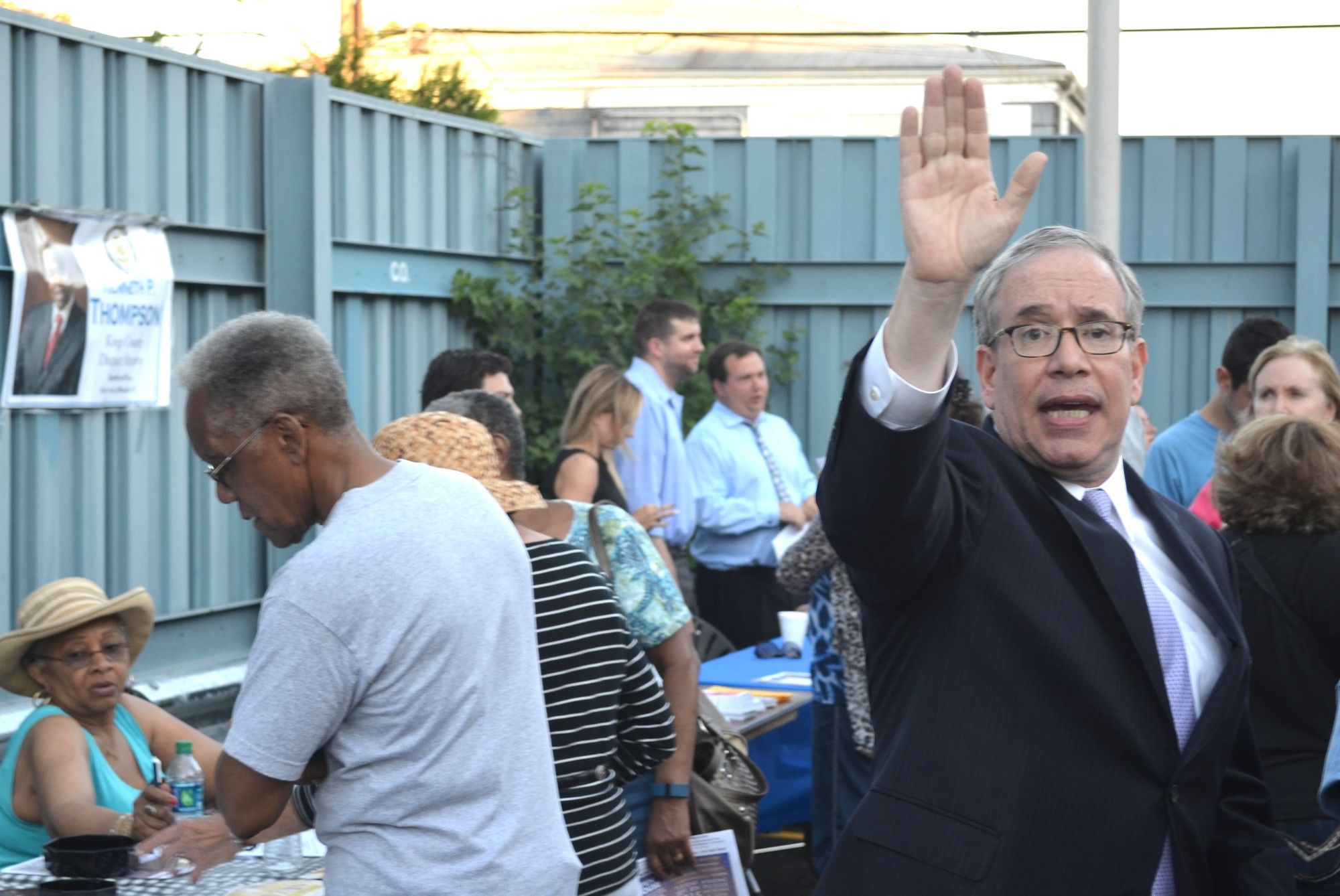 Comptroller Scott Stringer made a brief appearance. But then he had to run.
Many politicians came by to praise the precinct's officers and stress the importance of a good relationship between the police and community. Senator Diane Savino holds the mic while Assemblywoman Roxanne Persaud looks on.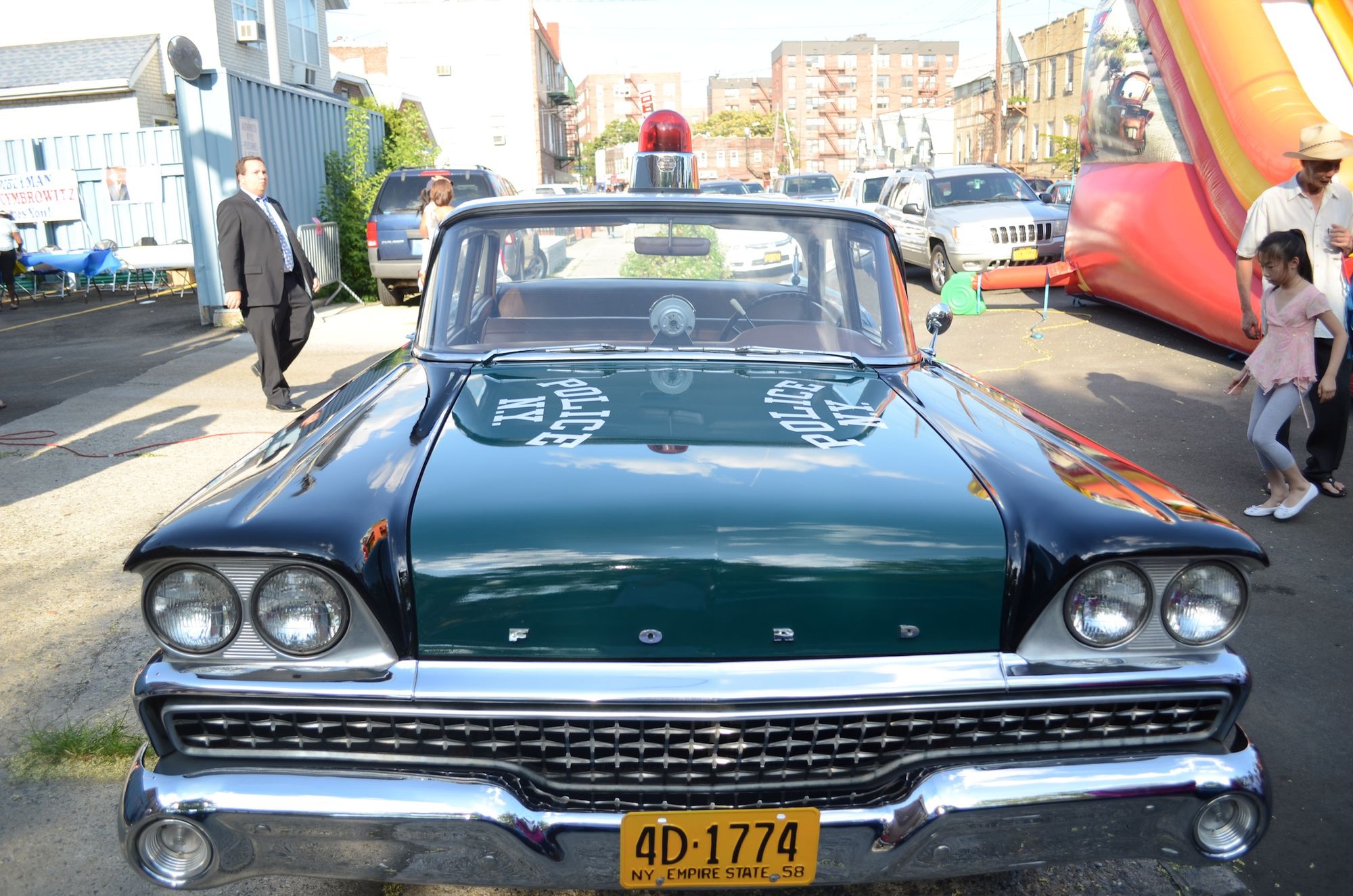 And of course, there was a vintage police car.