Photo: NYPD Detains Disturbed Man On Bay Rd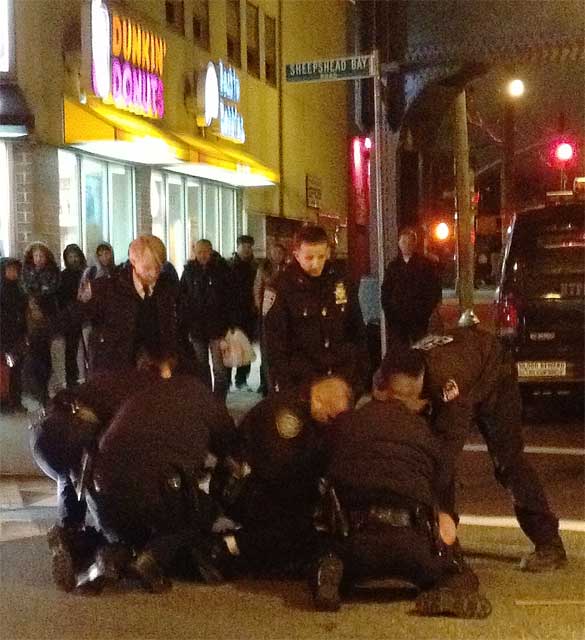 Reader Alina T. sent in the above photo and filled us in on the incident, which occurred at around 9:00 p.m. Here's what she says happened:
I was just on Sheepshead Bay Road and East 15th and there was a Russian guy – I believe he was either crazy or on drugs or something. He was standing in the middle of the street screaming, "People, people call 911! Call the police! Something is going to explode! Some house is going to explode! There's a bomb"
He was begging in Russian and in English.
"People please call the police!"
Finally somebody called the police after like 10 or 15 minutes of him screaming and the police came and they took him away on stretchers.
It took 10 to 15 minutes for people to call police? Sheesh… that means it took at least the same for someone to call Sheepshead Bites. For shame!