Photo: Local Captures Terrifying Cloud As Storm Rolls Into Sheepshead Bay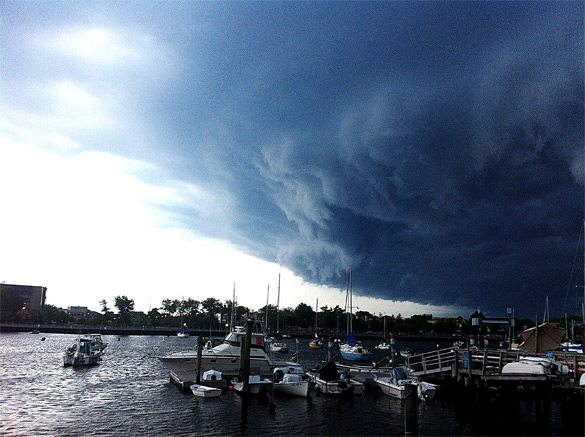 When the Mayans scheduled the end of the world for 2012, they must have caught a glimpse of the photo above.
Reader David Janicki caught this haunting photo of the ominous black storm that rolled over Sheepshead Bay yesterday evening, dumping several inches of rain on the neighborhood. He was standing behind the Sheepshead Bay Yacht Club (3076 Emmons Avenue), and whipped out his cell phone and took this doozy of a shot.
From the photo, it appears to be centered over Brighton Beach. And, hey, I'm pretty sure if the world was going to end, Brighton Beach is as good a place as any to serve as Ground Zero. We blame Russian Dolls.