Photo: Car Vs. Home On Bedford Ave, Avenue Y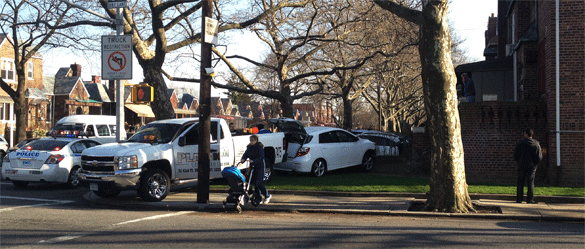 A car veered off the asphalt on Bedford Avenue and Avenue Y yesterday afternoon, slamming into the stoop of a family home.
Tipster Andrey G. snagged the above photograph of the aftermath. The incident occurred at approximately 5:00 p.m. We're short on details, so if you have any info of what happened, let us know in the comments.