Photo: Car Break-In Spree Hits Area Again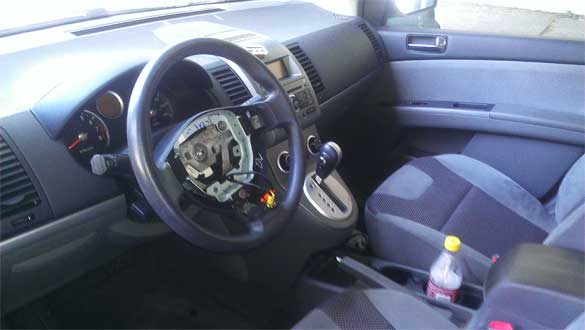 Tipster Mariya Y. sent us a note about a recent rash of car break-ins in the neighborhood.
Her Nissan Sentra, a neighbor's Nissan Maxima and another neighbor's Nissan Rouge were all broken into over the weekend. They were parked under the B/Q line at Ave S and East 15th Street and around the corner on East 16th Street.
Another car, an ambulette, was also a target. The ambulette was parked under the elevated tracks at Ave T.
The thieves seem to be targeting Nissans. They stole Mariya's airbag. It is not known what was taken from the other cars.
This is not the first incident of its kind around the area. In the last two years, there have been strings of major break-ins. In 2010, over 19 cars were broken into on Shore Parkway and in 2011, several more cars on Shore Parkway received the same treatment.
Remember to park only in well-lighted places whenever possible, and don't leave any valuables in view (not even pennies in the cupholder). A surprising number of people continue to leave their doors unlocked, police have repeatedly stressed, enabling additional thefts.
Residents are encouraged to report any suspicious activity to authorities and this time around, if you are driving a Nissan, don't park it under the train tracks!