Photo: Brooklyn GOP Headquarters Torn Apart By Sandy's Waters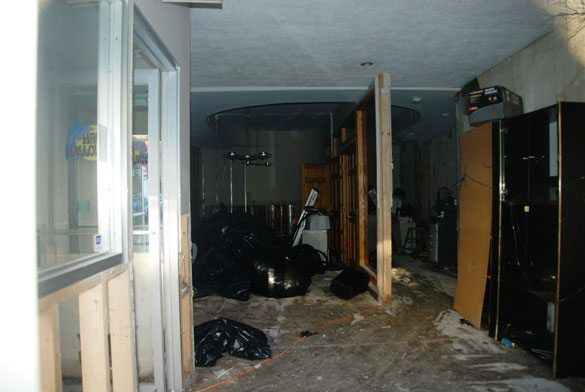 For those who may not have known, the Kings County Republican County Committee is headquartered at 1662 Sheepshead Bay Road, in the law offices of its chairperson, Craig Eaton.
It did not do well by Hurricane Sandy.
UPDATE: Apparently the Brooklyn GOP moved its headquarters recently to  7620 17th Avenue in Bensonhurst, as noted by Brooklyn GOP Radio personality Gene Berardelli in the comments below. Eaton's office was the headquarters for several years, and it is still listed as the address on the committee's website's contact page.