Percolating in South Slope: Your Go-To Guide for Coffeehouses, Part I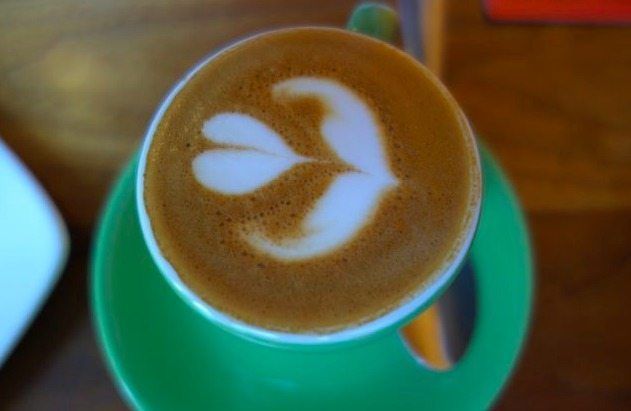 South Slope takes its coffee seriously. After spending a weekend on a walking tour to critique our neighborhood's numerous coffee shops, I learned more about South Slope's vibrancy and personality than I had anticipated. Each venue adds its own personal style in coffee, menu, entertainment, and ambiance for the varied needs of our diverse community. Whether you're a serious coffee drinker, toddler-toting parent, or just need to find a place to spend the afternoon on your laptop, South Slope has the perfect coffeehouse for you. Here's part one of the low-down (in alphabetical order):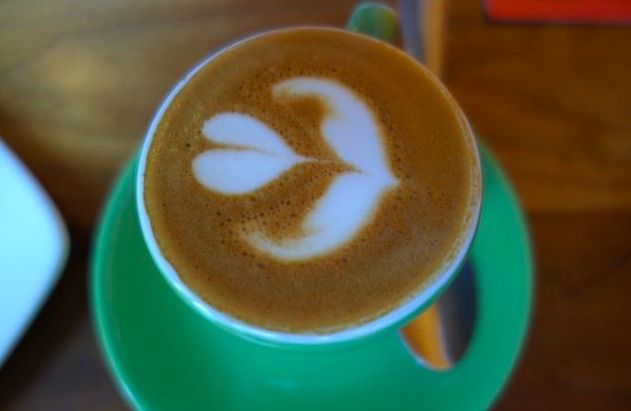 Café Grumpy, 383 7th Ave (between 11th & 12th Sts), 718-499-4404
Best Cup of Coffee: The focus here is on coffee. A simple, no-frills coffee bar with limited seating, Café Grumpy caters to the serious coffee connoisseur with their rich espresso ($2.76), creamy flat whites ($3.67), or a simple full-bodied coffee ($2.53) and cake from their pastry menu. Ideal for a quick stop, Grumpy also offers the perfect outside bench for people-watching on a sunny day. Image via Arancia Project.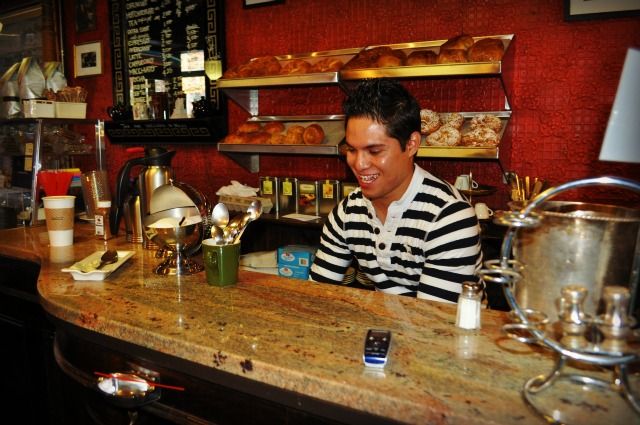 Café Regular, 318 11th St (near 5th Ave), 718-768-4170, (Sister location: Café Regular du Nord, 158 Berkeley Place, 718- 783-0673)
Best Place to Escape: Café Regular transports you to the streets of Paris with a simple menu, strong espresso, French décor, and noticeable absence of WIFI. Despite the small size and limited seating capacity, its European atmosphere attracts a loyal clientele of intellectuals, freelancers, and families who appreciate the somewhat pretentious and sometimes crowded shop. While ordering a cup of French roast coffee ($1.75) and a flaky croissant ($2.25), it's impossible not to overhear and enjoy the stimulating surrounding chatter. Lucky patrons who score a cozy window seat can spend the afternoon curled up with a book and steaming latte. Community-friendly, Café Regular offers a discount to students, teachers, and Coop members.
De Luxe Coffee, 410 7th Ave (at 13th St), 718-768-4170
Best Service: A real mom-and-pop joint, Andy and Tina Schulz provide a warm and welcoming coffeehouse with rich Duma coffee from Idaho, and top-notch service that has become known in the neighborhood. The baristas give attention to detail in crafting espresso drinks with foamy flowers to lift a smile beneath your milk mustache. With a menu of gourmet sandwiches (try the homemade ricotta, figs, and truffled honey, $6, yum!), and pastries from both Balthazar and This Chick Bakes, De Luxe's happy, cute, and cozy space attracts locals and newcomers alike.
Red Horse Café, 497 6th Ave (at 12th St), 718-499-4973
Best Live Entertainment: Located on a residential corner of 6th Avenue, Red Horse Café emanates the warm feel of home. With exposed brick walls, a fireplace, leather couches, and local art adorning the walls, this coffeehouse attracts a loyal following with its relaxed ambiance and high-quality coffee from local business Java Joe's (8th Street). With free WIFI, weekly live music, and a menu ranging from breakfast pastries and bagels to soups and sandwiches, Red Horse is an easy place to spend an afternoon reading, writing, or just soaking up the Brooklyn scene. Image via Only the Blog Knows Brooklyn.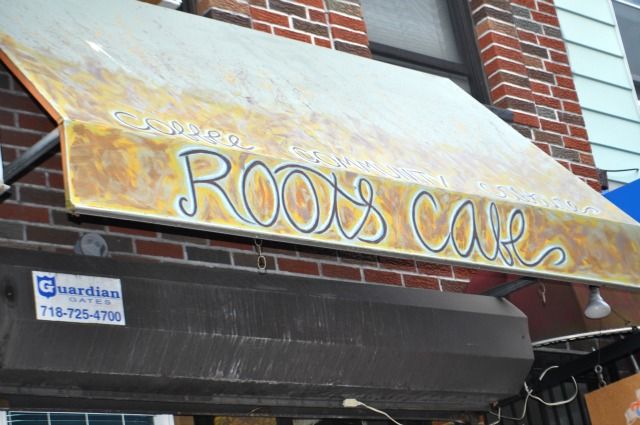 Roots Café, 639 5th Ave (at 18th St.), 205-246-2149
Best Ambiance: "We want people to sit down, relax, have a good time, and maybe meet someone new," says barista Justin Kilburn. Such is the feeling upon entering the eclectic Roots Café. Set in the back of its cozy interior, Kilburn performs a one-man-show in what looks like the kitchen of a Brooklyn apartment, serving up a diverse menu with hints of southern flavor (cheesy grits are on the menu, need I say more?) while brewing rich Forty Weight coffee for his regulars. Vintage instruments, local art, and a selection of books for the taking decorate this homey space that offers free WIFI, comfortable overstuffed chairs, and an outside patio for warmer weather. With weekly live entertainment and local art exhibits, Roots has become an integral part of the community it so proudly and humbly serves. Great coffee, delicious food, an easy-going atmosphere and fair prices keep the locals coming back for more.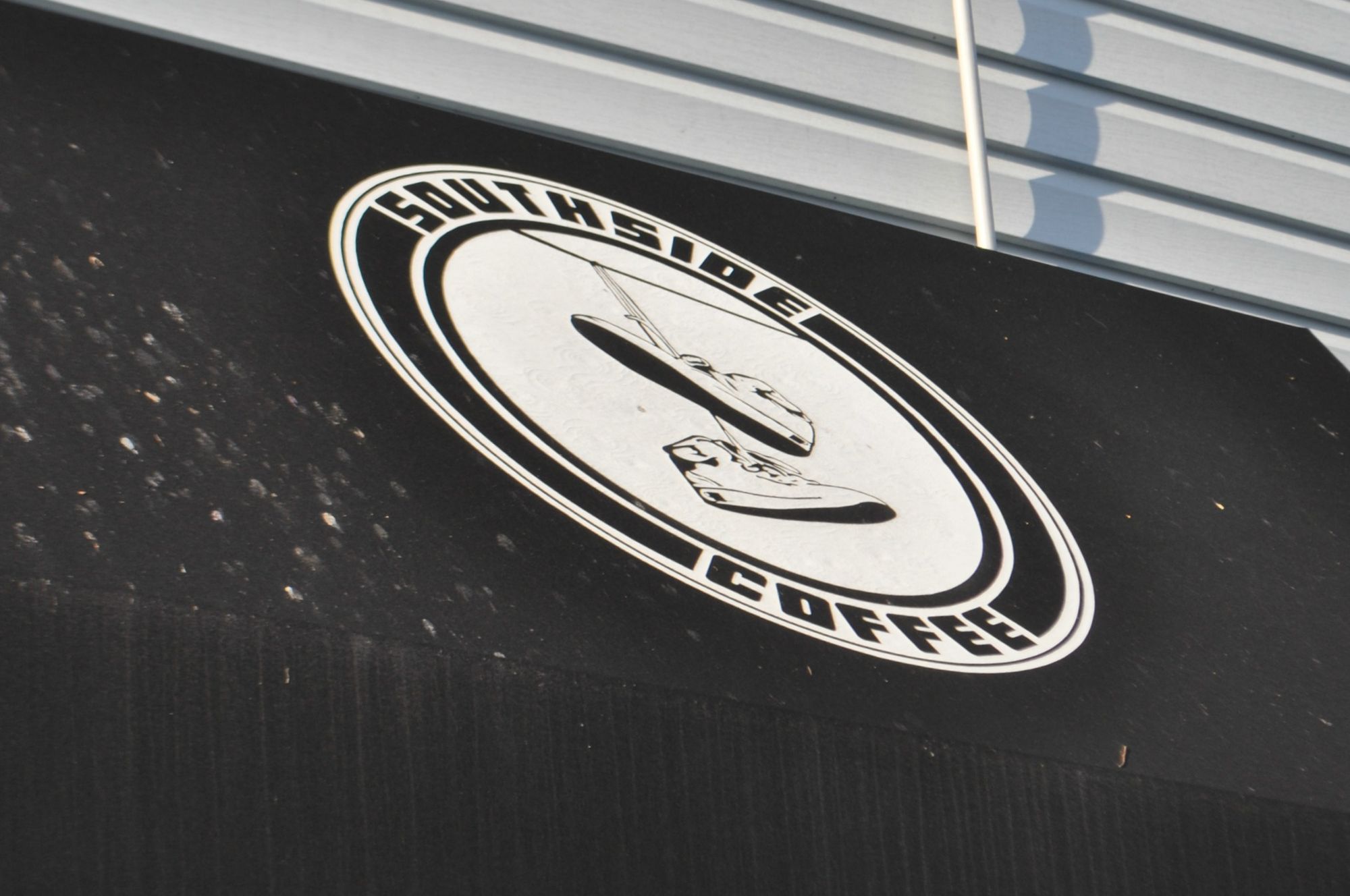 Southside Coffee, 652 6th Ave (at 19th St), 347-599-0887
Best Cookies: With a cheerful and light interior, high-caliber espresso, indoor and outdoor seating, and ridiculously delicious cookies, Southside Coffee brings caffeinated energy to an otherwise quiet corner of the neighborhood. Laptop-users take advantage of the free WIFI and ample seating, while parents grab a cup of Counter Culture coffee on their way to neighboring P.S. 295. Try a peanut butter cookie sandwich baked in the kitchen of Jones' other restaurant across the street – Lot 2. But be forewarned, they are addictive.
Stay tuned for Part 2 of our exploration of South Slope coffee shops…