Pedestrian Dies After Being Hit By Bus On Coney Island Avenue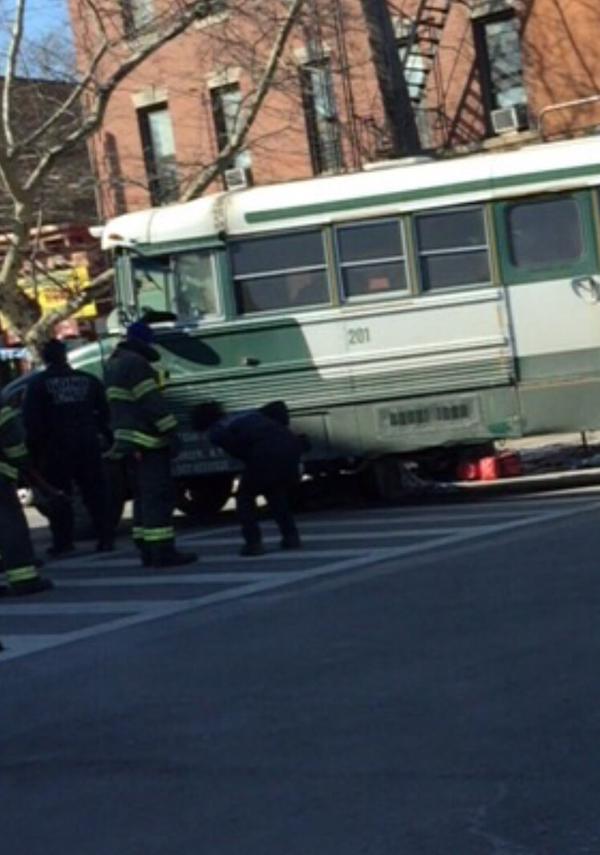 A pedestrian was struck and killed by a bus this afternoon on Coney Island Avenue at Avenue M, and police are investigating.
A spokesman for the FDNY tells us they got the call at 2:11pm on Friday, and that the pedestrian was pronounced dead at the scene. They were unable to provide any additional details about the victim.
The NYPD confirms that the pedestrian died of their injuries, adding that they are currently investigating and will be able to provide more details later this afternoon — we will update this post as we learn more.
Photos on Twitter show markings on the bus that note it belongs to the Hebrew Academy for Special Children, which has three locations in Borough Park, among others.
UPDATE 5:30pm: The NYPD reports that the bus, a green 2001 Freightliner, was traveling southbound on Coney Island Avenue when it made a right-hand turn onto Avenue M, where it struck the victim, an as-yet unidentified man who was crossing Avenue M from the south side to the north within the crosswalk.
They say the victim was unconscious and unresponsive, suffering from severe head trauma, when emergency responders arrived.
The driver remained at the scene, and police say the Highway District's Collision Investigation Squad is continuing to look into the crash.