Park Slope Weekday Events Spotlight: November 30-December 2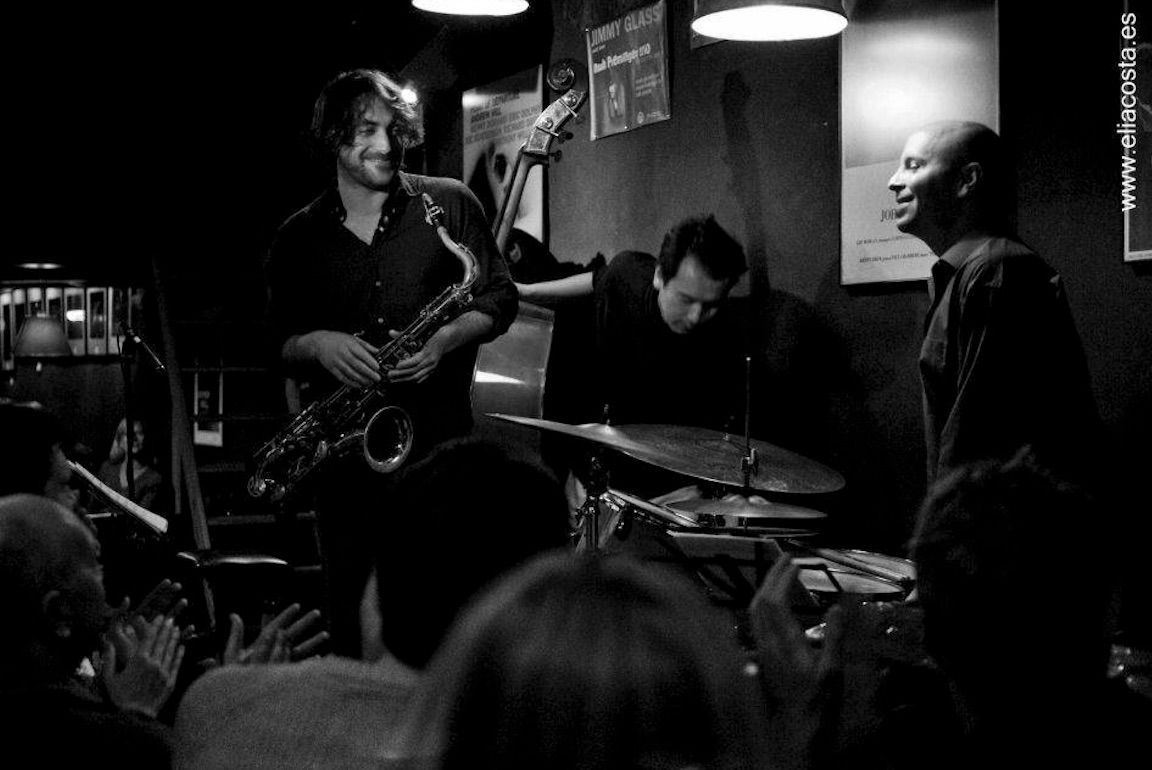 Thanksgiving is over, and the holiday season is revving up! With everything from a live recording, 2 Dope Queens, and pagan films, there's plenty going on in Park Slope this week. Below are some of our favorite events from around the area.
For even more things to do around Brooklyn, and to add your own upcoming events (some of which we'll feature in this roundup in the future!), check out our calendar.
Tango Dance Classes
When: Monday, November 30, 8:30-11:00pm
Where: Brooklyn Society For Ethical Culture, 53 Prospect Park West, between 1st and 2nd Streets.
What: Come join us, keep warm, dance and share our community table! With Malevaje Tango and Friends of Argentina Tango.
How much: $15 for full session / class & practica, $10 Class only, $10 Practica only.
Halyards Cinemateque – Star Wars, Episode II, Attack of the Clones
When: Tuesday, December 1, 8:00pm
Where: Halyard's, 406 3rd Avenue at 6th Street
What: Get ready for the new Stars Wars release in December by re-watching the previous films in the series. With free popcorn, and $8 Dark and Stormy cocktails.
How much: Free.
Rob Garcia Quartet
When: Tuesday, December 1, 9:30pm
Where: ShapeShifter Lab, 18 Whitwell Place (between 1st and Carroll Streets)
What: Noah Preminger (tenor sax), Gary Versace (piano), Masa Kamaguchi (bass), and Rob Garcia (drums) will be recording for an album out in April.
How much: $10, at the door.
Book Launch: Felines of New York by Jim Tews
When: Tuesday, December 1, 7:00pm
Where: Community Bookstore, 143 7th Avenue (between Carroll Street and Garfield Place)
What: He's already big in Japan, but now our very own Tiny has found his way into Jim Tews' Felines of New York! They bask in the sun, they bathe in their spit, they purr, pounce, and prance around every square foot of your apartment. A hilarious riff on the photo stories of Humans of New York, Felines of New York shows that, from the Bodega to the bedroom, New York's cats run the show. Free photos with Tiny, IF YOU DARE.
How much: Free
Open House at CHiPS Soup Kitchen and Women's Shelter
When: Tuesday, December 1, 6:00pm
Where: Chips, 200 4th Avenue (between Sackett and Degraw Streets)
What: When you make a donation to a charity, you're never quite sure where it's going. Here at CHiPS, we pride ourselves on how low we keep our management and administrative costs. We can do so thanks to the support of our volunteers, who last year donated the equivalent of $1 million of hours. What that means is when you donate to CHiPS, it goes directly where it counts: to providing food for our soup kitchen guests and to paying for the shelter and support programs for the women and babies in our residence. We'd love to give you the opportunity to see your donations in action, which is why we're throwing open our doors and inviting you to join our open house. Come find out from staff and volunteers how we manage to serve up to 250 meals a day and help eight formerly homeless women and their babies start a new life.
2 Dope Queens
When: Wednesday, December 2, 7:30pm (Doors) and 8:00 (Show)
Where: Union Hall, 702 Union Street, at 5th Avenue
What: 2 Dope Queens consists of Jessica Williams ("The Daily show") and Phoebe Robinson ("Broad City"). They host a monthly stand-up and storytelling show at Union Hall and invite some of their funniest friends from film, TV, and music to talk about black hair, white boyfriends, and everything in between.
How much: $10. Tickets available here. This event will be mixed seated/standing. Arrive early for best seat selection.
Dial P for Pagan: Madeline Schwartzman's Campus of Curiosities Shown on 16mm Film
When: Wednesday, December 2, 8:00pm
Where: Morbid Anatomy Museum, 424 3rd Avenue (at 7th Street)
What: The Morbid Anatomy Museum is pleased to present a screening of Madeline Schwartzman's trio of exquisitely produced pagan cinematic concoctions. These works have not been seen in New York in several years — to make the occasion all the more exceptional all three will be presented on 16mm analog film. The three films comprising Schwartzman's mythic opus are Soma Sema (1993), The Begat (1994), and Dial P For Pagan (1995).
During a lecture on black holes the path to Hades is found through by way of a university physics hall featuring the signer Ann Hampton Callaway in the role of Orpheus journeying to retrieve Eurydice. Eve and Lilith having a showdown over Adam to the rollicking accompaniment of the Balkan brass band Zlatne Uste. A group of dusty, tenured male professors secretly take part in the rituals of the ancient Roman religious cult to the pagan god Mithras. New York actor an Allan Lewis Rickman (A Serious Man, Boardwalk Empire) is the waggish star of all three films. The filmmaker will be present at the event to talk about the works following the screening.
How much: $10, tickets available in advance.