Pacific Library Closes For Renovations, Will Reopen In May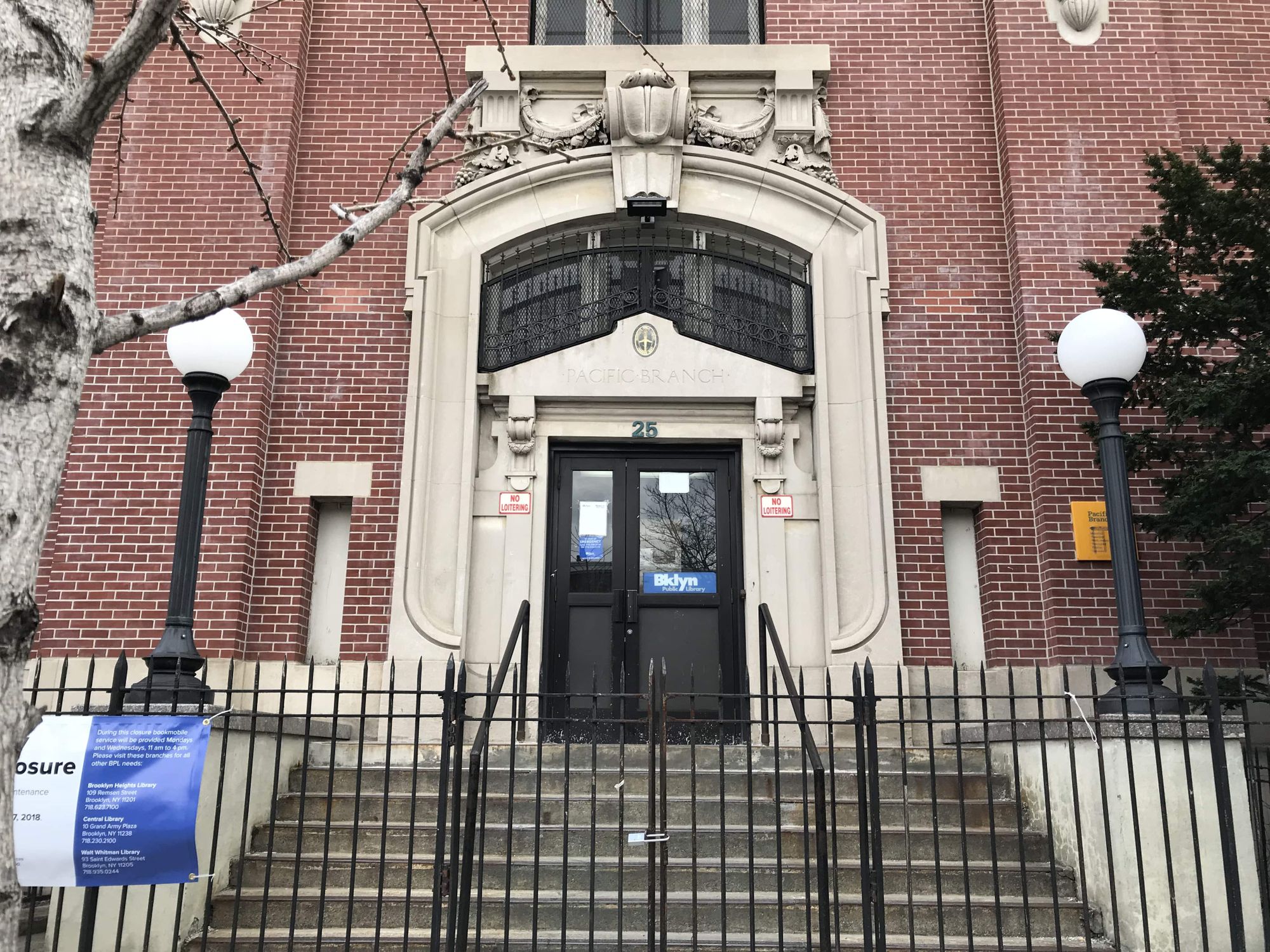 BOERUM HILL – As of last Friday the BPL's Pacific Library branch located at 25 4th Avenue (at Pacific Street) closed for several weeks so that renovations and safety improvements can be made to the 114-year-old building.
Some of the upgrades planned for the facility include a new coat of paint and winterized windows as well as a new floor, ceiling, and air conditioning for the auditorium that will make the lower level space more comfortable during the warmer months. A new projector and television will also be installed in the auditorium. The branch will also receive new lighting and tables equipped with outlets for visitors to plug in laptops and other electronics.
To improve access to the building, a ramp will be installed in the early summer following the reopening of the branch on May 7.
During the closure, the bookmobile will visit the Pacific Library branch on Mondays and Wednesdays from 11am to 4pm. The BPL recommends library patrons visit other nearby branches, including the Central Library (10 Grand Army Plaza), Park Slope (431 6th Ave.), Brooklyn Heights (109 Remsen St.), and Walt Whitman (93 St. Edwards St.).
This work is an initial step for a much-needed overhaul that the building will undergo in the future, the BPL notes. Designed by the architect Raymond F. Almirall, the Pacific Library opened to the public on October 8, 1904 and was the first Carnegie Library built in Brooklyn.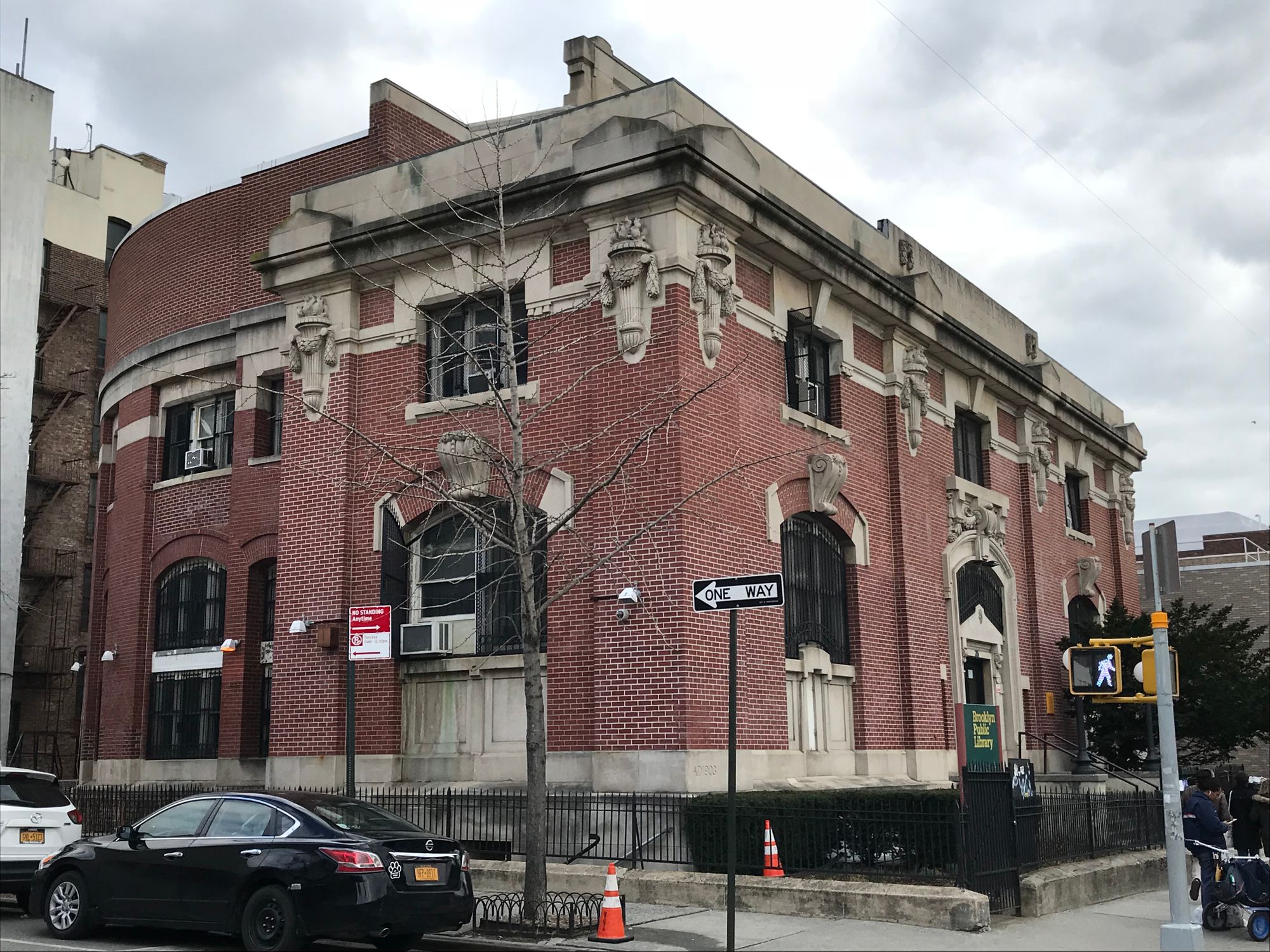 The building suffered damage during subway construction in 1914 as well as two fires in 1917 and 1973, Untapped Cities reports. Following the 1973 fire, the building was slated for demolition, but the community worked together in saving the branch and having it restored in 1975.