Pablo Was Delivering Pizza. Now He's Facing Deportation.
BAY RIDGE – A 35 year old man from Long Island was delivering pizza to the US Army Garrison Fort Hamilton base last week. He showed his IDNYC and got inside, just like all the other times he delivered pizza there. But this time, the military police detained him and turned him over to ICE.
According to his wife, Sandra Chica, he is being held in a facility in New Jersey and is being deported next week.
"In one day your life changes," Chica said. "Now I am alone with two kids."
Pablo Villavicencio, an immigrant from Ecuador, has been in the country for 10 years. For one year now, he has been delivering pizza for his job in Queens. He has no criminal record, his wife says. But on June 1, he was detained. District 43rd Council Member Justin Brannan and Borough President Eric Adams want answers.
"This isn't the first time this base ordered food from that pizzeria," Brannan said. "Clearly there's some sort of existing relationship, as we have 5,000 pizzerias within two blocks of where we are right now."
Public officials say that he entered using his IDNYC, a government-issued ID for NYC residents. He is not a US citizen, but his wife is. He was also in the process of obtaining a green card and was awaiting permanent residency status.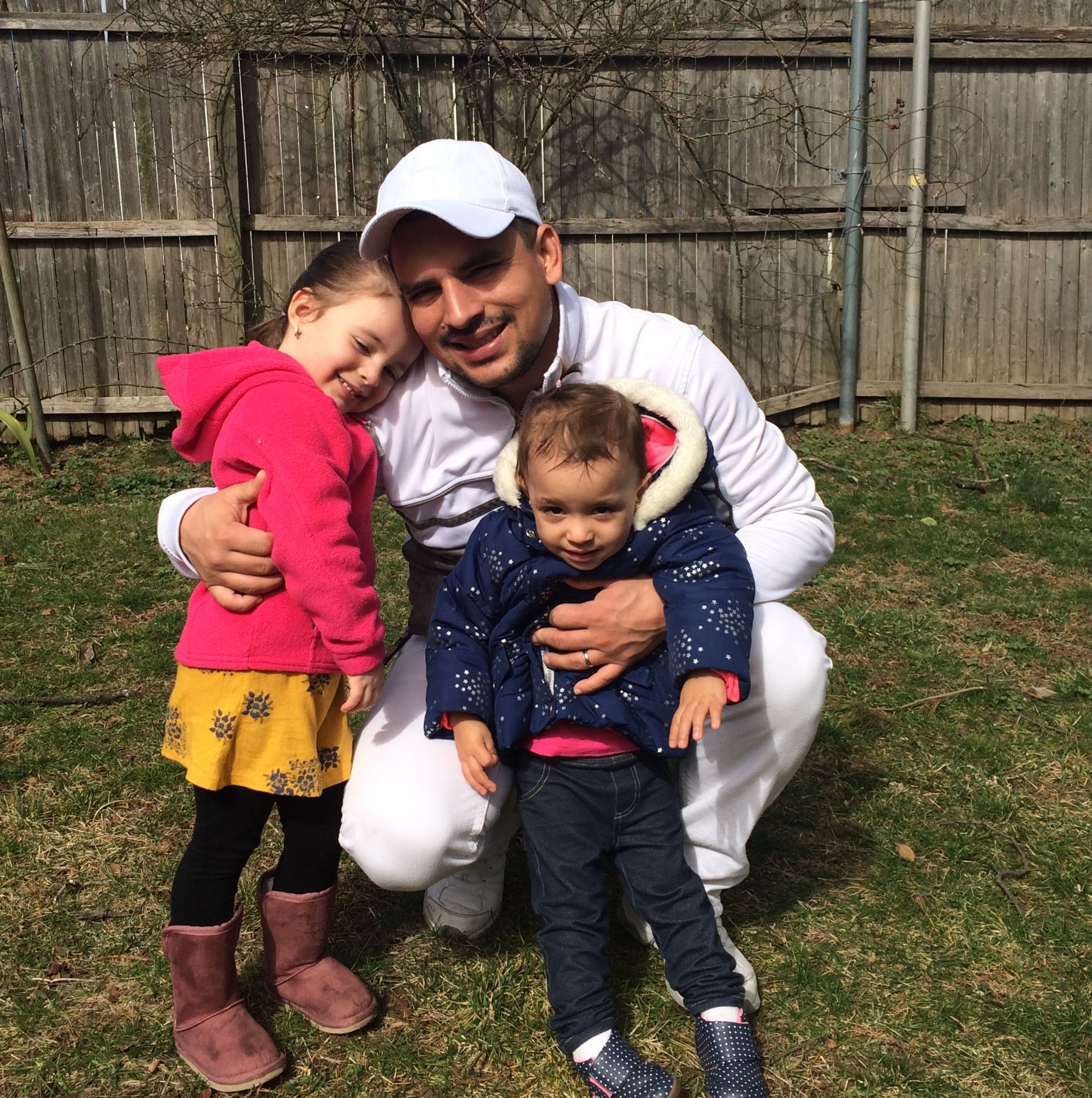 According to a statement from Fort Hamilton, Villavicencio was directed to the Visitor Control Center to get a daily pass, as he did not have a Department of Defense ID.
"Upon signing a waiver permitting a background check, Department of the Army Access Control standard for all visitors, an active Immigration and Customs Enforcement warrant was discovered on file," the statement reads.
"This prompted the Department of Emergency Services personnel to contact the proper authorities, and transport the individual to DES for further processing, and released to U.S. Immigration and Customs Enforcement."
"We need to know what procedures will take place when a delivery person comes here," Adams said. "There was a reason we gave everyone a municipal ID for their identification… The arrest of Pablo with a municipal ID is sending shockwaves throughout the immigrant communities."
Villavicencio is a man who loves his daughters dearly, Chica said. Since last week, he has cried every time he calls home.
"His main concern now is the babies, because he was everything for them," Chica said. "Every day he told me I need to work for them, my priorities are my daughters."
Six years ago, Villavicencio met Chica who had immigrated from Colombia. A year later they got married and now have two daughters, Luciana (3), and Antonia (2).
Luciana and Antonia were carrying two toy babies and seemed to like the cameras very much. Luciana even paused to adjust her little sister's necklace and hair before posing for a photograph. Luciana is turning four on June 20. Her mother says that Villavicencio was planning something special for her.
"They are asking me why their dad is not here… He told the kids he's going to be out for a couple of days because of work," Chica said. "But the big [daughter] is smart. She knows something is happening with him."
Chica says that the family currently has no lawyer. A lawyer she reached out to last week had told her there's nothing she can do and he'll be deported.
"The question we need to know: Is our city, state, and nation any safer today because Pablo is off the street?" Brannan said. "Is our city, state, and nation any safer today because they took a pizza delivery guy off the street?"
"Does the army now have a new policy that demands all non-millitary personnel show proof of citizenship to gain access on the army base? Otherwise what happened here? Is this part of some new Donald Trump deportation strategy?"
"Their American Dream was shattered when their dad went from delivery to detention," Adams said. "It is unimaginable that a person can go from pizza to prison."
"It's absolutely disgusting when the strongest military in the world uses its power… going after pizza delivery workers," Murad Awawdeh, vice president of advocacy at the New York Immigration Coalition said. "Immigrant New Yorkers, like Pablo, provide for their families by working hard and making sacrifices."
"They shouldn't be ripped from their families, their communities, or the country that they now call home. We demand that ICE use its discretion and provide Pablo with a stay until his application can be processed."
This isn't the first time ICE has detained people in Brooklyn. Just 10 months ago, three ICE agents, dressed in plain clothes, arrested four men outside Brooklyn Criminal Court.
Senator Marty Golden released this statement: "As a result of military police action at the Fort Hamilton Army Base, in accordance with the Department of Army Access Control standards for all visitors, an individual with a warrant was identified upon seeking entrance to the Fort."
"Consequently, the proper authorities were alerted and the individual was taken into custody. I would expect nothing less from the Fort Hamilton Commander and its dedicated personnel who have committed their lives to protecting our citizens and country."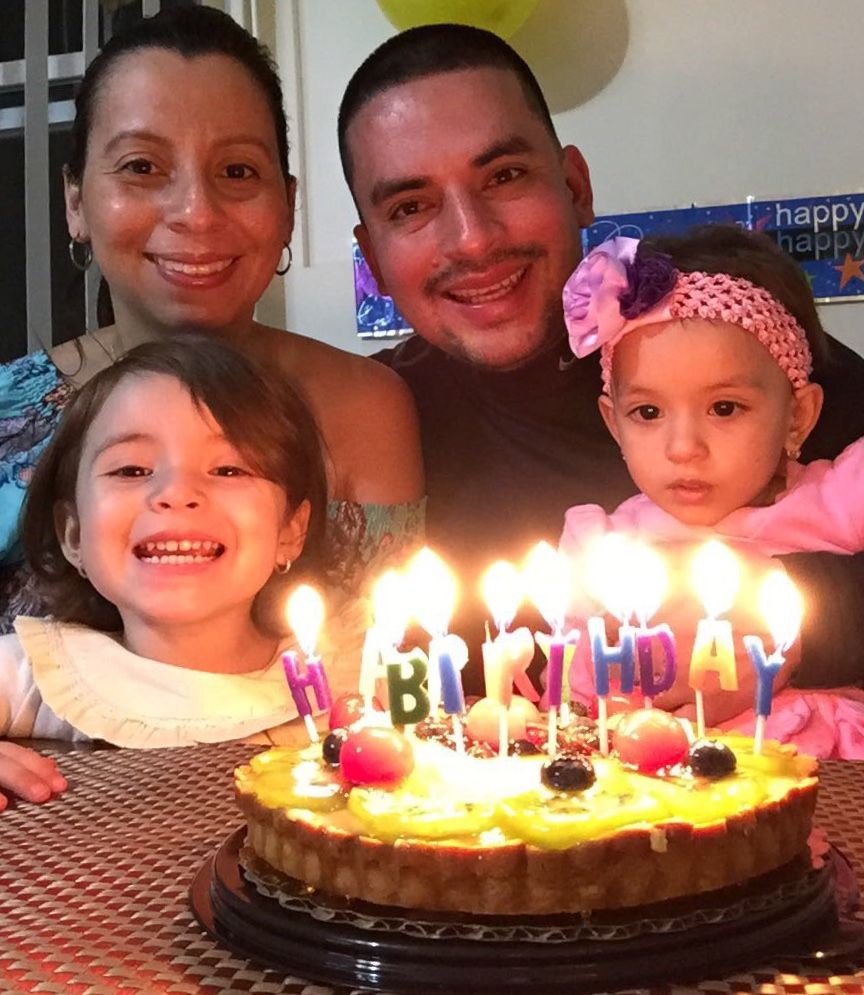 Should pizza delivery guys now be worried?
"Imagine knowing that I'm going to deliver pizza to someone's door and I might be deported?" Brannan said. "That's insane."
Currently, Brannan's office is working to get Villavicencio a lawyer. "The main thing right now is to make [Chica] feel that she's not alone."
Chica has set up a GoFundMe page to help support the family. There is also a protest and march outside the army base at 6 pm tonight, organized by Bay Ridge for Social Justice.
"It was all right to take his pizza, but it was also all right for them to put him in prison. Not in America. Not in NY. Not in Brooklyn," Adams said. "We want this gentleman home. We want Pablo back with his family, back with his babies, back with his children."
We reached out to ICE for comment but did not hear back.