P.S. 229 Families Rally Behind Beloved Security Guard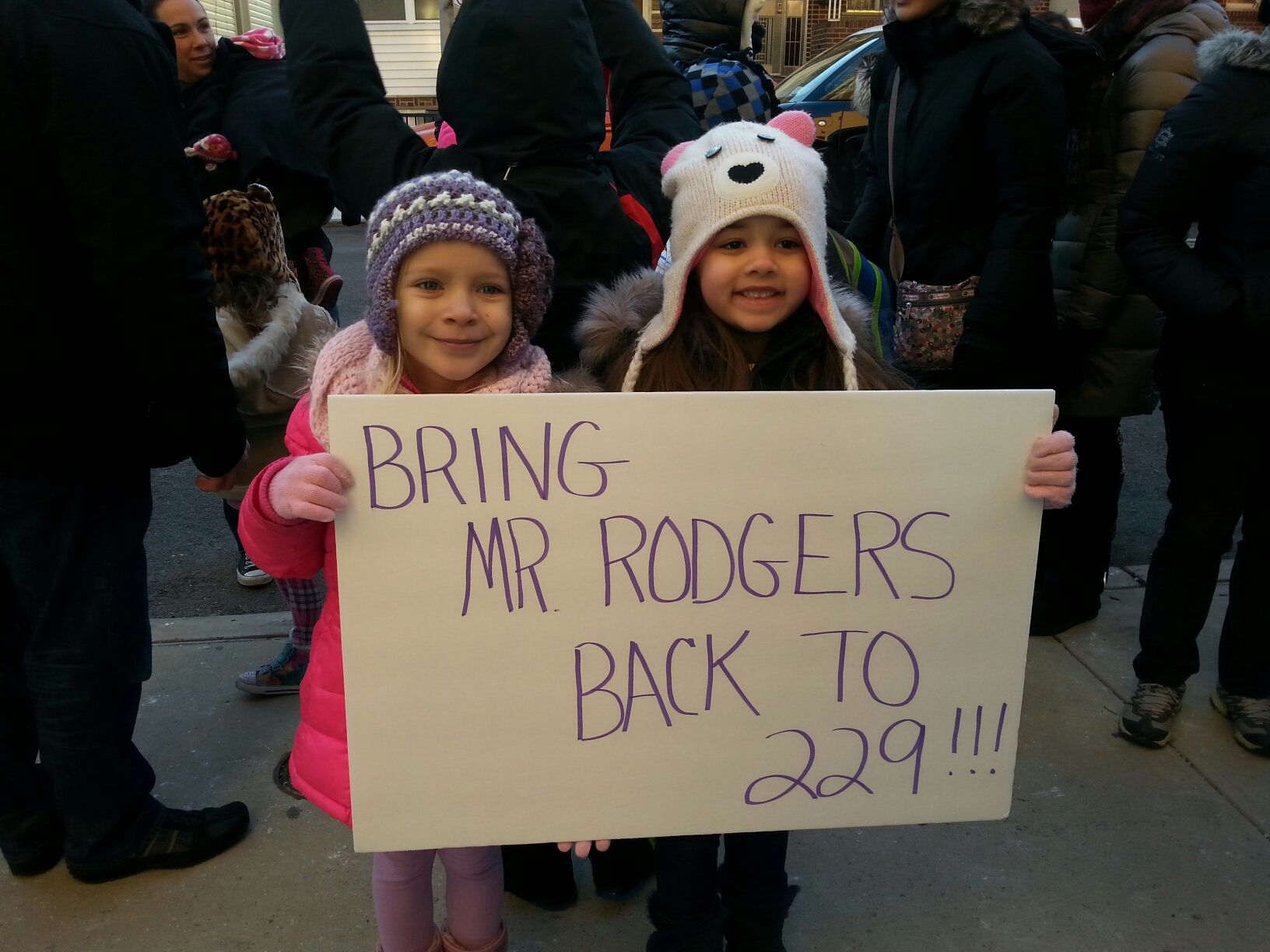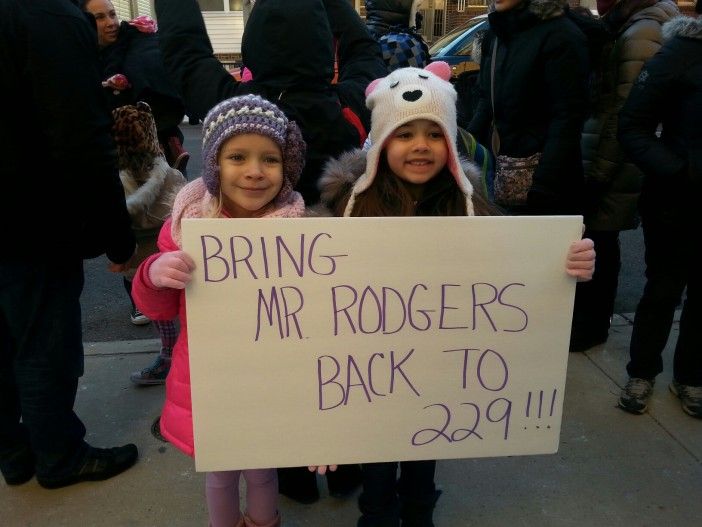 All they want is Officer Rodgers to come back.
Over 100 parents and kids gathered in front of P.S. 229 Dyker on Friday, January 23, at 7:30am, to protest the sudden departure of the school's beloved safety agent of 23 years, Officer Kevin Rodgers.
Rumors swirled at the school after Rodgers was allegedly escorted out of the building last week, but when parents tried to find out more, they say they were simply told he was reassigned.
Deputy Inspector John Lewis, zone commander for the NYPD's School Safety Task Force, attended today's rally and told parents that Rodgers had been reassigned over a personnel issue, which could not be discussed. Lewis assured parents that all of the NYPD's security officers were just as meticulous about safety and as caring Rodgers had been.
But P.S. 229 parents say they just want answers and that the incoming safety officer will have large shoes to fill.
"The safety we had with Mr. Rodgers, we wont get it with anyone else," said Angela Schillaci, 47, one of the organizers of the event. "I just know he would take a bullet for my child. I truly believe that."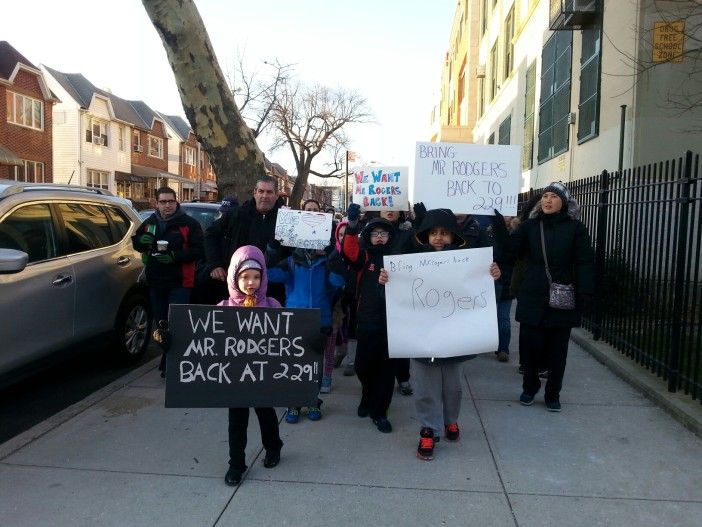 Rodgers, who often referred to the students of P.S. 229 as "his 900 children," has been relocated to David A. Boody Junior High School. Meanwhile, parents have started a petition to "bring back Mr. Rodgers," which has garnered over 600 signatures.
On Tuesday, Schillaci and another parent, Jennifer Randazzo, 40, attended the 62nd Precinct's Community Council meeting to ask why Officer Rodgers had abruptly been transferred, saying that many parents are upset over the incident and are "just trying to get some answers."
Officers responded by that transfers are a standard procedure that can happen at any time. Schillaci and Randazzo say they are unsatisfied with that answer.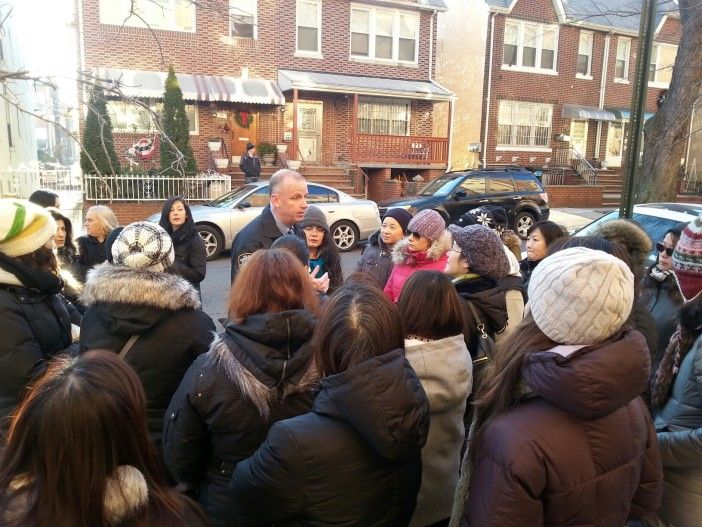 "Maybe we were spoiled, maybe this wasn't the right protocol, but I would see him outside the building, making sure the kids were getting into the school, and he would be there watching them," said Schillaci. "He was their parent away from home."
There will be a PTA meeting at the school's auditorium on January, 27, at 7pm, which Deputy Inspector Lewis said he would try to attend.
[Additional reporting by Kimberly Conner]