Opinion: What We Can Do This Spring to have a Maskless Summer
By Dr. Sanjiv S. Shah, Chief Medical Officer of MetroPlusHealth
Before COVID, many of us would dream of an Endless Summer. This year, we hope for a maskless one.  What we do now can make this a reality.
Brooklynites – including our nearly 185,000 MetroPlusHealth members – have been through the darkest days of the COVID pandemic and have risen to the occasion by working together, achieving collectively what we could not have done alone. Masks, social distancing, and lockdowns have helped to contain COVID but we need COVID vaccination to finally get ahead of the virus, shut down its spread, and prevent more infectious virus variants from emerging.
Why do we vaccinate?
Vaccination is one of the greatest medical achievements of the modern world. According to the World Health Organization (WHO), vaccines prevent 4-5 million deaths every year. Vaccination is a major reason for the dramatic increase in human life expectancy over the past century. Viral diseases that were once the scourge of people's lives, such as smallpox, polio, and measles have been effectively eradicated due to vaccines.
Complacency is not an option. Take the measles virus. Measles was effectively eliminated in the United States in 2000. And yet New York City, especially Brooklyn, had an outbreak of the measles virus during 2018-2019 due to lapses in measles vaccination.  That was the bad news about the measles outbreak. The good news is that the measles outbreak did not spread widely all over New York City. The reason: The vast majority of New Yorkers had immunity, or protection, against measles due to an effective, high-quality measles vaccine, called MMR. Even better news: The COVID vaccines are among the most effective at protecting us against infection of any vaccines produced to date and will help lead us out of the current epidemic.
For vaccines to be used as a tool to successfully protect us against infections, especially from respiratory infections like COVID, they must generate a level of immunity in the population high enough to stop the spread of the virus. This level is called herd or population immunity.
The level of protection necessary is determined by several factors: 1) depending on how contagious an infection is, the level of immunity needed to protect a population can vary from 50% to more than 90%, for example, each case of measles can infect up to 14-18 other people, so you would need to vaccinate up to 95% of the population to achieve herd immunity; and the other factor is 2) how long the immunity lasts – for measles it is lifelong; we don't need yearly vaccine boosters. On the other hand, for Norovirus, a common cause of diarrhea, immunity only lasts 6 months, so herd immunity is not likely to protect us.
COVID is in between. The transmission rate is lower with 2-3 additional cases per infected person, so we need about 75% of the population covered. But natural COVID infection has shorter protection: 3-9 months, that is why even if you had COVID infection already, you should still get the COVID vaccine. I mentioned before the power of collective action. It is true for the COVID vaccine. If most of the people in your community are not vaccinated, the COVID virus will continue to spread. As the virus spreads, there is a chance of the virus mutating and the mutated COVID strains may be able to infect even people who are vaccinated.  A vaccinated person can be the greatest influencer to help our communities by sharing their experience and encouraging others to get vaccinated.
Right now, Brooklyn is #4 on the rate of COVID vaccination among the five boroughs – but we know that Brooklyn should always be #1! Although the vaccine is available for everyone 16 years old and over, Black and Latino New Yorkers currently have lower vaccination rates.
There are many explanations for this trend. However, as I said before, putting COVID behind us must be a collective effort: we must not leave any of our neighbors behind.
Two major barriers that people cite to not getting vaccinated that I have heard from patients are: 1) the vaccine was rushed out and I need to wait for more information, and 2) the vaccines contain viral genes that could affect a person's own DNA.
Regarding the first point, the approved COVID vaccines went through all the standard steps in development as any vaccine currently in use. The process was sped up by doing all the steps at the same time instead of pausing between each step. If any negative finding occurred at any step, all steps were paused until the data were analyzed. Nearly 150 million Americans have now received at least one dose of a COVID vaccine. We are now into the fifth month of vaccinating the general public. The number of unexpected serious side effects has been extraordinarily low. This experience should be a great reassurance to those who are reluctant to get the vaccine now.
Regarding the second concern, the virus's genetic material from the vaccine cannot get inside human DNA.   It's also important to know that the genetic material from the vaccine does its job, is quickly degraded, and does not remain in the body.
Additionally, the COVID vaccine does not contain any human or animal ingredients. If you have any additional questions about the COVID vaccine, please speak with your primary care provider.
Latest Guidance on Masking
New guidance from the Centers for Disease Control and Prevention (CDC), endorsed by both New York State and New York City, relaxes many of the restrictions, IF you are fully vaccinated, both outdoors and indoors. As more of us get vaccinated, the remaining outdoor crowd and indoor mask requirements could also be lifted. Here is the link to the current masking guidance.
Vaccinated people are safer in all situations than unvaccinated individuals, even when masks are recommended. For example, right now a vaccinated person is safe to dine at an outdoor restaurant with friends from multiple households without a mask, whereas an unvaccinated person is at higher risk and needs to wear a mask.
Find a walk-in vaccine site near you, book a vaccine appointment: https://vaccinefinder.nyc.gov/ or call 1-877-VAX-4NYC.
Let's all take these simple steps to get back to normal so that we can all see those great Brooklyn smiles this summer.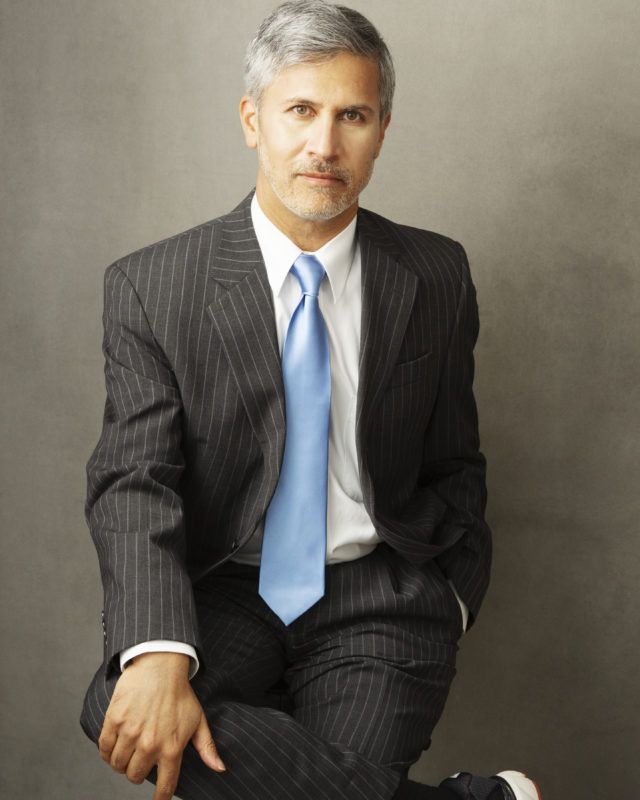 Dr. Sanjiv S. Shah is the Chief Medical Officer of MetroPlusHealth. He was appointed in August of 2019. Dr. Shah has more than 20 years of experience as a physician leader, managed care executive, and infectious disease specialist. He joined MetroPlusHealth from the Mount Sinai Health System where he served as Medical Director. He also served as Chief Medical Officer at Fidelis Care and Deputy Chief Medical Officer and Associate Medical Director of HIV Services at MetroPlusHealth.
Dr. Shah earned his medical degrees from the University of Nottingham School of Medicine in the U.K. and a Master of Public Health in Epidemiology from the Mailman School of Public Health at Columbia University. He completed his residency at Mount Sinai, served as Chief Medical Resident at NYC Health + Hospitals/Elmhurst, and was a Fellow in Infectious Diseases at the Albert Einstein College of Medicine and Montefiore Medical Center. Dr. Shah has published and presented extensively on numerous medical issues both nationally and abroad. He also serves as Associate Professor of Medicine, Icahn School of Medicine at Mount Sinai, in New York City.