Openings and Closings: Tofu, Tacos, and Tavernas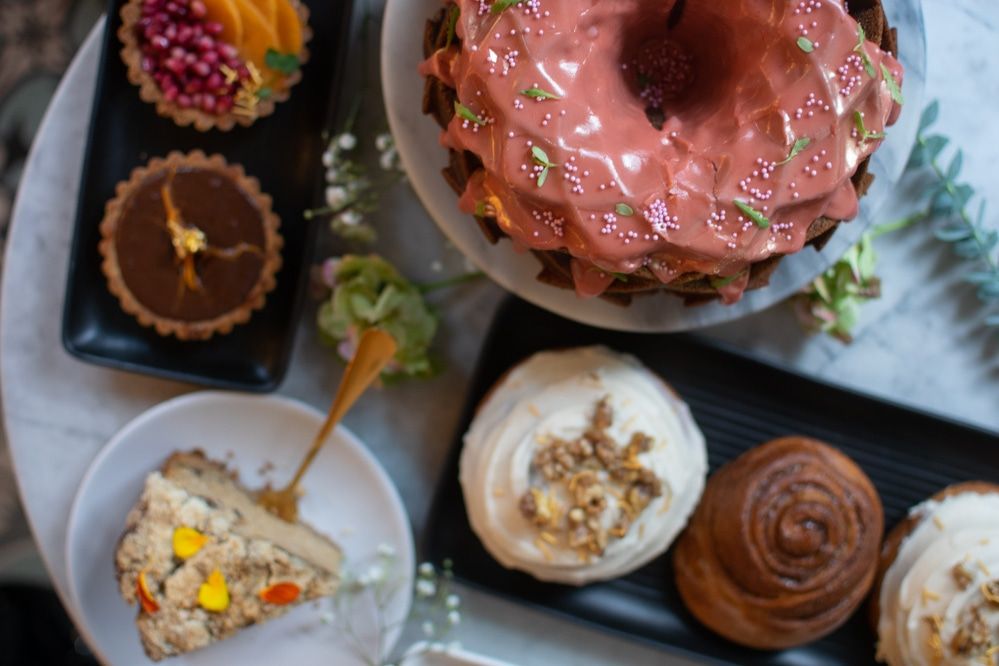 Welcome back to this week's openings and closings. We welcome a new Fifth Avenue Greek spot, a Philadelphia favorite, and lots of new mini-chains. Luckily for the readers who hate goodbyes, we have only one closing for you this time around.
Bushwick
1446 Myrtle Avenue, between Bleecker and Menahan streets.
This Philadelphia chicken favorite has opened its first non-Philly location here in Brooklyn. Their new Bushwick location, inside of the Starliner venue, is open until 2:00 a.m. and serves eight beers on tap. They offer a variety of chicken sandwiches, including the South X Southwest with pickled jalapeños and charred jalapeño mayo, whole of half chickens, and boneless tenders. All sandwiches can be made vegan with veggie patties.
135 Metropolitan Avenue, between Berry Street and Wythe Avenue.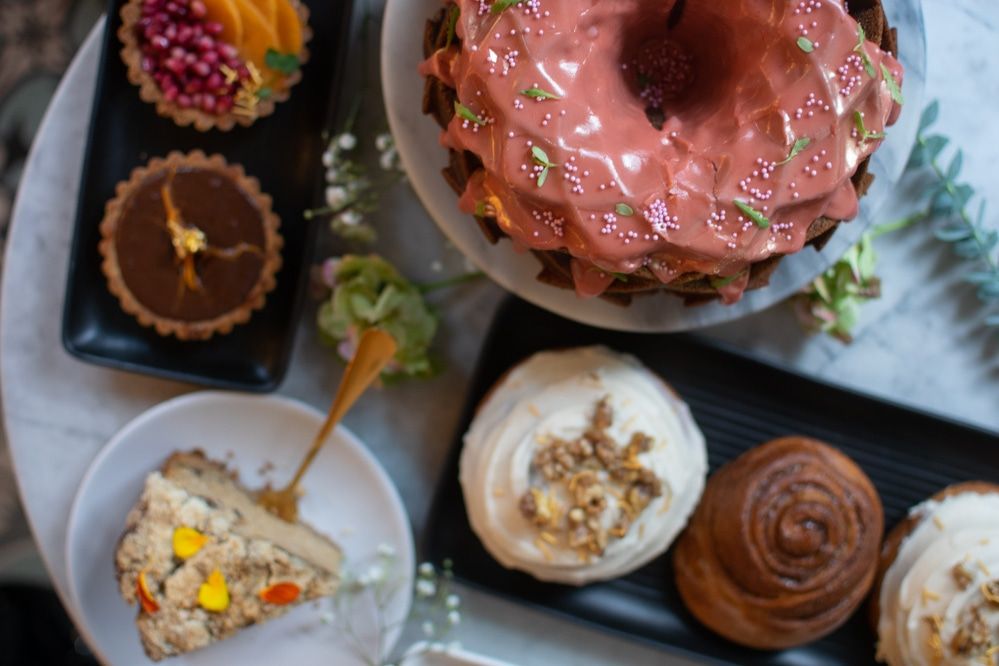 Bushwick is home to this new plant-based cafe and bar, from the former executive chef at vegan favorite Champs Diner. Their menu will feature homemade cakes, small plates, sandwiches, and salads.
52 Harrison Place, between Knickerbocker and Morgan avenues.
Bushwick's latest brewery opened last month. The large and airy space is serving only coffee and an all-day breakfast menu and everything on it is under $10. The beer side of the operation, pending license approval, is coming soon. The space is large and airy, with a 22-seat bar and large dining room.
Park Slope
133 5th Avenue, between Sterling and St. Johns places.
The third restaurant in Park Slope's Bogota and Miti Miti family has finally opened this week, after much anticipation from neighbors. The menu features greek classics like pastitsio, a layered meat and ziti dish, shrimp saganaki, sauteed prawns with tomato and feta sauce, and avgolemono, a lemon-chicken soup. Medusa is just down the street from its sister restaurants, on Park Slope's fifth avenue. The storefront features large, full-length windows, ensuring a bright and airy interior.
Fort Greene
572 Fulton Street, between Rockwell Place and Flatbush Avenue.
This new Mexican spot had their grand opening last Wednesday, after being softly open for about a month. It features an open kitchen, intricately designed interior, and a classic menu. Dishes include flautas, salsa samplers, and whole fish, as well as margaritas, beers, and wines.
Prospect Heights
637 Washington Avenue, between Bergen Street and St. Marks Avenue.
Prospect Heights' latest cafe features a "vegetarian and vegan-friendly" menu, with lots of salads, acai bowls, egg dishes, and sandwiches. They open early, at 7:00 a.m., so you can also grab your morning coffee here. The spot opened to the public late October.
Windsor Terrace
263 Prospect Park West, between Prospect Avenue and 17th Street.
This new Windsor Terrace bakeshop serves hand-designed cakes, cookies, pies, and pretty much every other sweet thing you could dream up. The small shop opened to the public on November 3, and plans to offer baking and decorating classes — look for the one on gingerbread houses, coming soon. They're also offering holiday packaging this month, for any holiday cookie needs.
Bath Beach
8604 Bay Parkway, between 86th Street and Benson Avenue.
Bath Beach welcomed Twisted Wings on November 18. They offer over 18 different sauces to go with their wings, as well as fries, sandwiches, and mozzarella sticks.
Greenpoint
544 Manhattan Avenue, between Leonard Street and Driggs Avenue.
BZ Grill, an Astoria favorite, opened another location in Greenpoint in October. In addition to their famous gyro, they serve a variety of souvlaki, dips, and platters. They'll also be hosting a gingerbread house decorating event on December 8th, at their new location.
Williamsburg
184 Kent Avenue, between North 3rd and North 4th Street.
This new Williamsburg coffee shop and cafe opened softly in late October. The interior is, fittingly, very bright with wooden furniture and an espresso bar. They offer a variety of small bites, including avocado toast, breakfast bowls, eggs on toast, and croissants.
242 Metropolitan Avenue, between Driggs and Bedford Avenues.
The eighth iteration of mini-chain Tacombi has opened in Williamsburg. The chain is known for its beachy, summery vibe, and this new location is no different. It serves the same classic menu, with dishes like tacos al pastor, quesadillas, and fresh juices. This new spot sits right across from the Nitehawk theater, making it a perfect place for after-movie munchies.
373 Graham Avenue, between Skillman Avenue and Conselyea Street.
ChinGoo's menu features bulgogi, fried tofu salad, and kimchi fried rice. The restaurant, which opened in November, is located in Williamsburg, and has a relatively small interior with large overhanging lights.
318 Grand Street, between Marcy Avenue and Havemeyer Street.
The team behind Ops, a favorite Bushwick pizzeria has now opened their second spot, Leo. The new restaurant, a 70-seat operation with both counter and full-service, features square pies, pastas, fresh bread, and wine from a Four Horsemen alum.
80 Wythe Avenue, between North 12th and North 11th streets.
The Wythe Hotel's new bistro, Le Crocodile, opened this week, Grubstreet reported. The spot, form Chez Ma Tante chefs, serves French fare. Pickled mussels, chicken liver pate, chanterelle omelettes, and duck breast are on the menu.
Prospect Lefferts Gardens
214 Parkside Avenue, between Ocean and Flatbush avenues.
Prospect Lefferts Gardens is now home to El Jeffe, a Mexican grill with Caribbean influences. This is the spot's second location–the original is on Fulton Street in Bed-Stuy. You can try dishes like their jerk pork quesadilla, fried chicken nachos, and grilled shrimp salad. The spot also offers drinks like fresh passion fruit juice and frozen margaritas.
Closings:
The Garden, a 25-year-old health food market has closed. The business cited "online shopping and corporate chains" as reasons for the closing.