Open Thread Mondays: Last Chance For T-Shirts!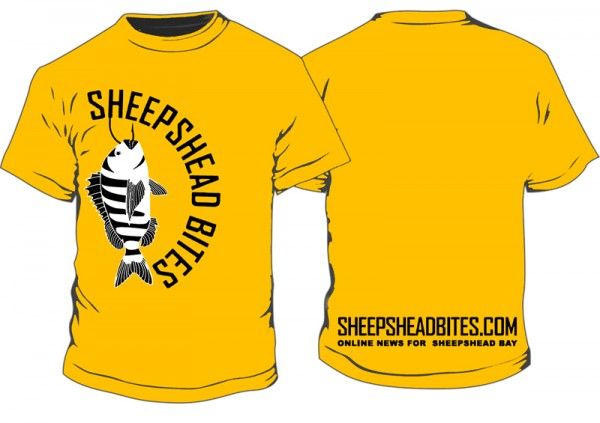 Aw, look at that. It's beautiful. It's splendid. It's amazing. It's a t-shirt.
And it's your last chance to get one for a while.
We're sending out invoices today to all those who said they wanted a t-shirt, and plan to put the order in tomorrow morning. After that, we have no plans to reprint these for general sales for quite a while, so this could be your last chance to get one.
T-shirts cost $16.95 + $3 S&H, and we're sending a PayPal invoice to allow people to pay by credit card. Don't want to shell out the extra cash for shipping? After I receive the shirts, we can arrange to meet at any one of the numerous civic meetings we cover. Civic  meetings are always on weekday evenings, so keep that in mind. And if the price of the shirt is really what's holding you back, send me a private e-mail and we may be able to work something out.
So, if you want to rock this gem of Sheepshead Bites apparel and help support independent news, send an e-mail to nberke [at] sheepsheadbites [dot] com with "T-SHIRT" in the subject line and your size in the body of the e-mail.