One Dead In Three-Car Crash In Williamsburg After Tire Blows Out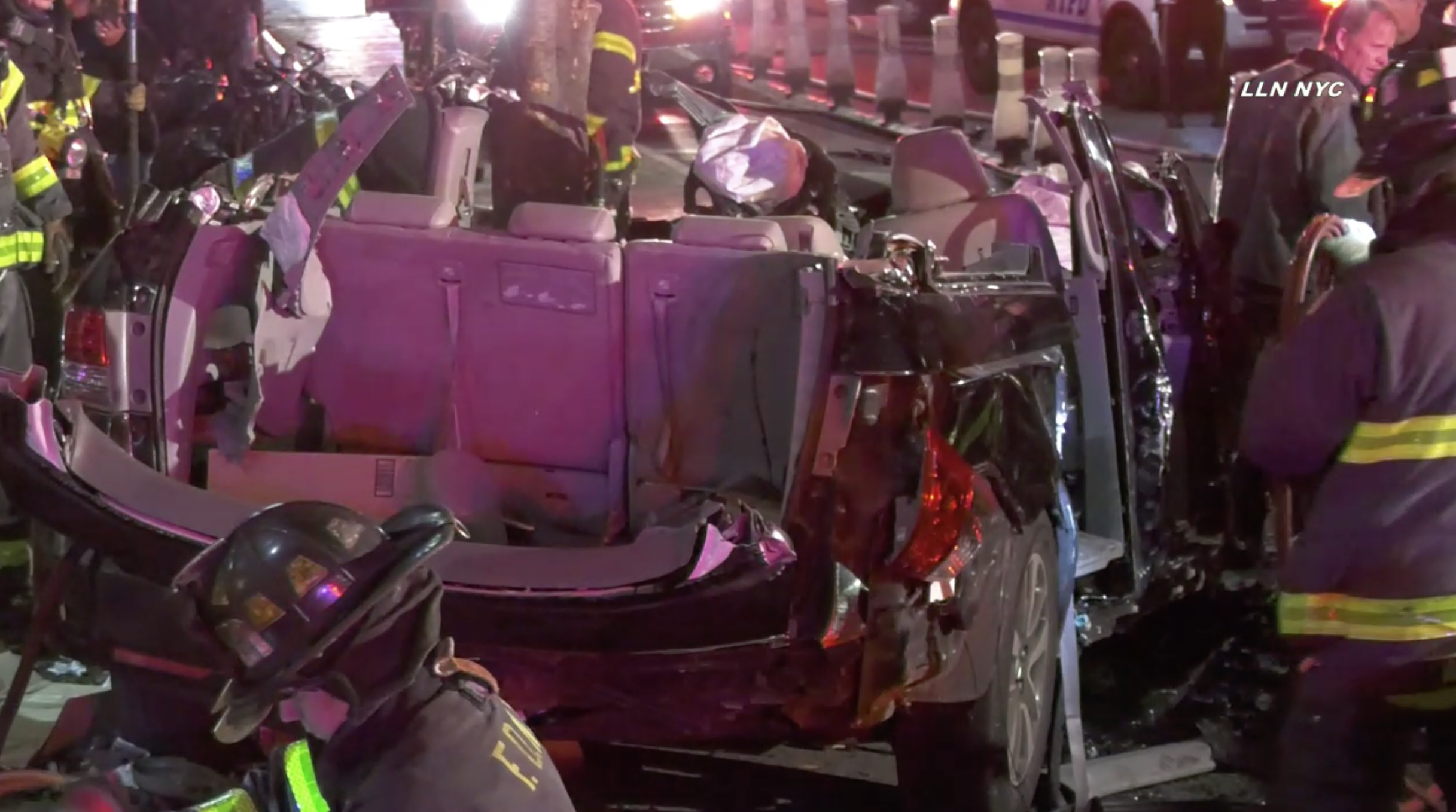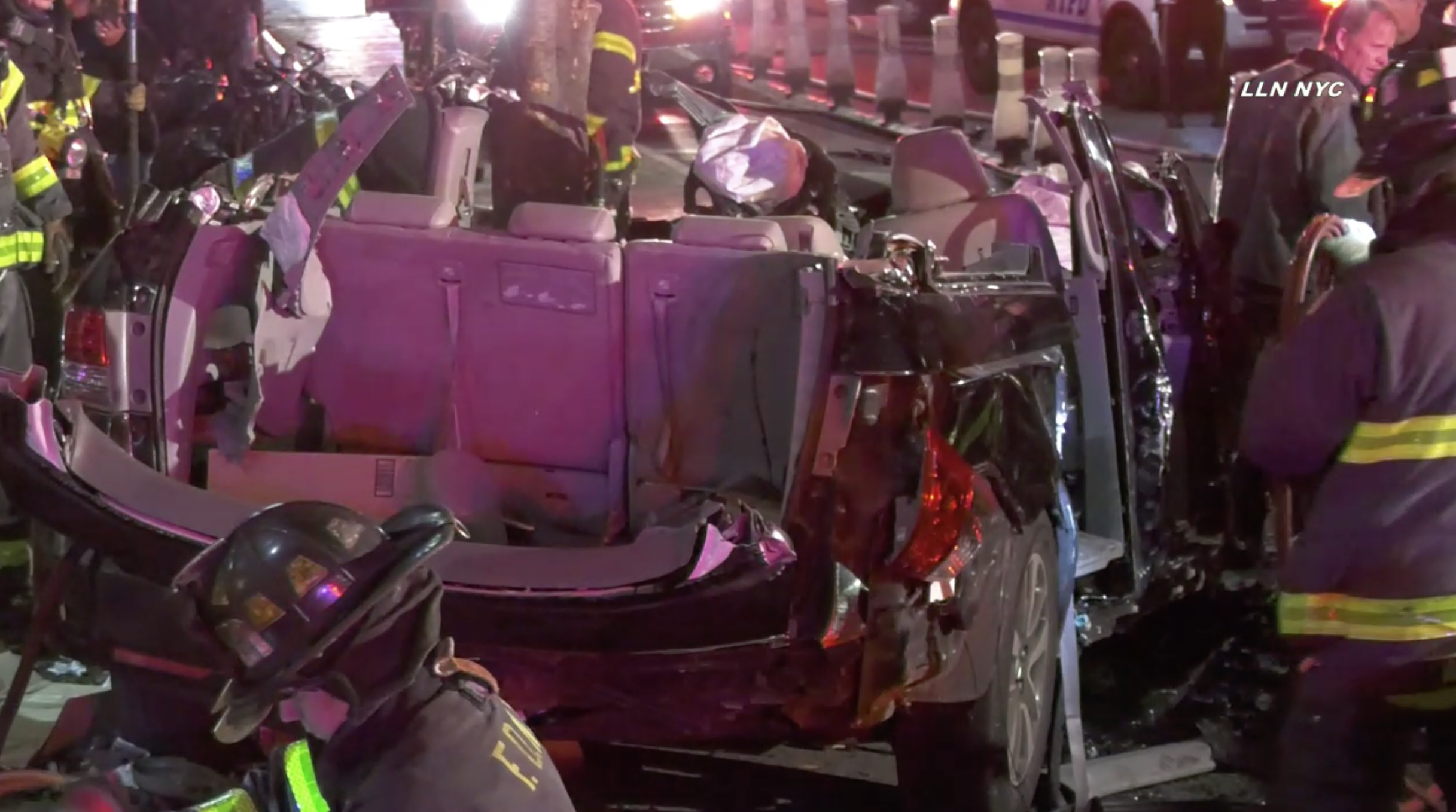 WILLIAMSBURG – A 28-year-old man is dead after a three-car crash took place early this morning after a car's tire blew out.
On Wednesday, November 25, at around 1:10 a.m., a 30-year-old man was driving a white BMW X7 SUV, traveling westbound on Grand Street near Manhattan Avenue. His right tire blew out, and he lost control of his car, which caused him to strike into a black Honda Odyssey, which was on the eastbound lane, and a red Honda Element, the NYPD said. The driver of the black Honda Odyssey then crashed into a tree, and all the cars came to a stop. The driver and passenger of the BMW suffered minor injuries and were taken to NYC Health & Hospitals/Bellevue, where they were treated and released. The driver of the Honda Element refused medical attention.
The 28-year-old driver of the Honda Odyssey, Alexander Ulloa-Toribio, was unconscious and unresponsive with severe body trauma inside the vehicle. He was taken to NYC Health & Hospitals/Woodhull, where he was pronounced dead.
As of now, no arrests have been made, and the investigation is ongoing.