NYU Tandon Research Expo Returns to Downtown Brooklyn on Friday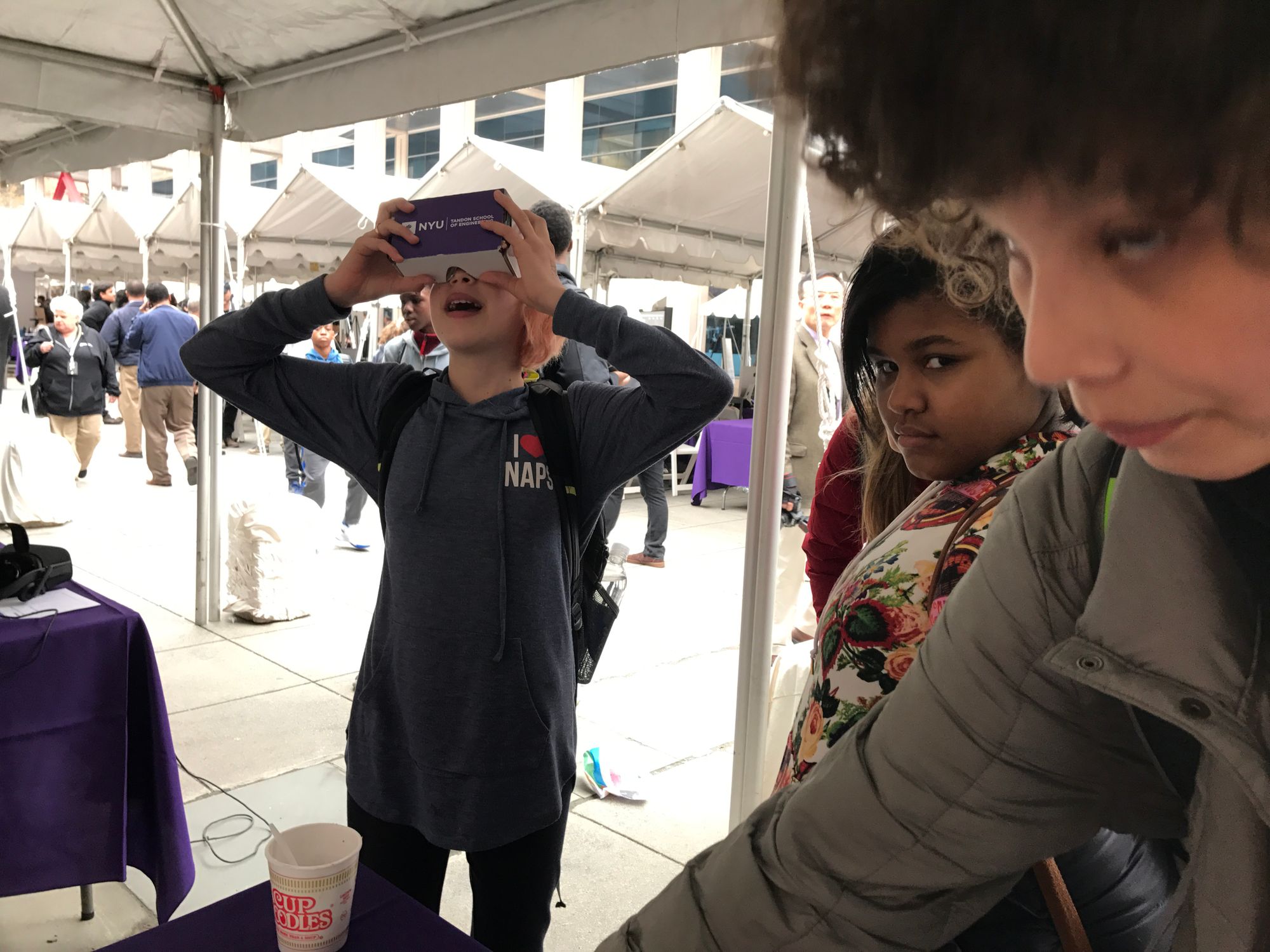 DOWNTOWN – Swarms of autonomous robots. Smart appendages controlled by the mind. Are they elements from a dystopian sci-fi novel? Not so much, in fact… They're just a few of the projects that will be on display at this Friday's Research Expo from the NYU Tandon School of Engineering.
Attendees at the event will be able to check out a host of new, exciting technologies from all manner of academic research at NYU. Innovations in departments like Civil and Urban Engineering or Technology, Culture and Society will be available for an audience of all ages in highly interactive exhibits!
Event highlights include:
Small-scale autonomous vehicles capable cooperative cruise control
Lightweight, double-strength concrete using glass micro-balloons
A book-shelving robotic librarian
Affordable and quickly manufactured custom 3D-printed prosthetics
An interactive swarm of spheroid robots
A totally self-contained and self-sustaining urban farm
"This is an opportunity to show the scope and importance of our work, especially to young visitors who might not have considered a career in a STEM discipline," said NYU Dean of Engineering Katepalli R. Sreenivasan.
Some photos of last year's event and exhibits can be seen below:
For anyone interested in attending this year, the event is free and open to the public. More info is available online along with a map of the event.
NYU Tandon Research Expo
6 MetroTech Center, at Jay Street
(The Gymnasium at Rogers Hall)
Friday, April 27
1:00 – 4:00 PM