NYPD's 61st Precinct Bulks Up With 18 New Officers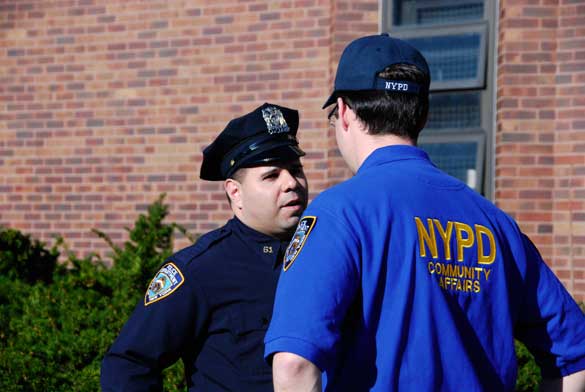 Eighteen new police officers are roaming the streets of Sheepshead Bay and the 61st Precinct, helping to keep citizens safe and sound from ne'er-do-wells.
At last month's 61st Precinct Community Council meeting, Deputy Inspector Georgios Mastrokostas announced that reinforcements would soon arrive, and later in the month they did. The new officers hit the streets on Monday, April 16.
These aren't new recruits, though – they're veterans of impact zones throughout the city, an officer from the precinct's Community Affairs Unit told Sheepshead Bites. Many of them were deployed around high-crime areas in Brooklyn South, and at least one comes from the Bronx.
New officers and old officers alike will have their hands full. Crime is up in the area nearly 40 percent overall from last year, according to CompStat statistics. Property crimes appear to be leading the way, with robberies up 63.8 percent, burglaries and grand larceny auto both up 20 percent, and grand larceny up 68.6 percent.
Welcome, officers! We look forward to the improvements you'll bring to our community.