NYPD Deploys Agents To Combat Dyker Heights & Sunset Park Traffic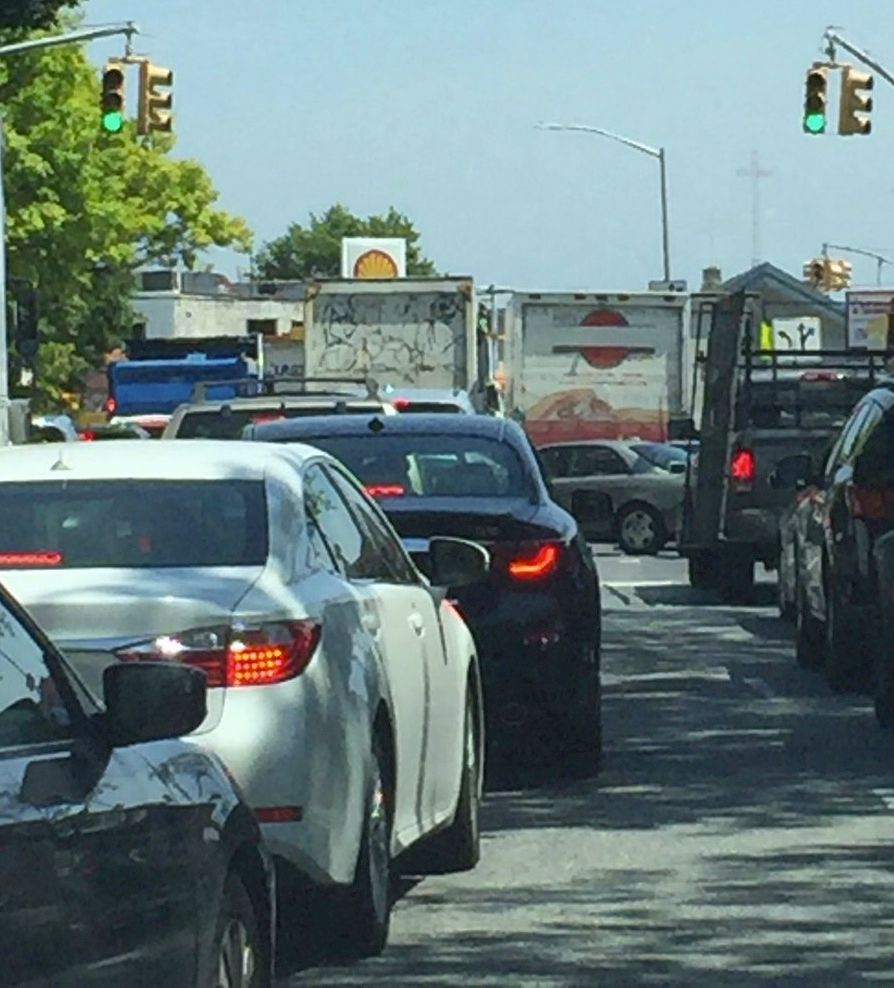 New plans to combat morning rush hour in Dyker Heights leading into Sunset Park resulted in the NYPD's deployment of two traffic agents to ensure traffic flow near a major supermarket, a Brooklyn council member announced Monday.
Council member Vincent Gentile, who represents Bay Ridge, Bensonhurst, Dyker Heights and Bath Beach, said that NYPD Chief of Transportation Thomas Chan has immediately appointed two NYPD Traffic Agents at the intersection of 65th Street and 7th Avenue to direct traffic from 7:30 a.m. to 10:00 a.m., Monday through Friday.
In addition, Gentile said the 68th Precinct will conduct and produce a traffic information report to analyze the intersection to come up with solutions to reduce congestion.
This call for action comes almost a week after Brooklyn Chamber of Commerce President Carlo Scissura tweeted his frustrations about blocked traffic caused by loading trucks near a Sunset Park supermarket, indicating it was the root of the problem.
Scissura called the 65th Street intersection a "volatile corner," and said, "traffic is terrible there." He told the Sunset Park Voice there were no cops in sight during mornings at the time and feared the situation could get worse for pedestrians and commuters.
When Scissura learned the NYPD and the community worked together to construct traffic safety plans he knew his voice had been heard.
"I'm happy that everyone is finally doing something about it," Scissura said. "I look forward to a much safer area."
Gentile also said he's working closely with Brooklyn Department of Transportation officials on redesign plans for the street corner.
But a DOT spokesperson previously told us the agency has changed "no standing" regulations to "no stopping" on 7th Avenue between 65th and 66th Streets — which means vehicles are not allowed to park there.
The DOT pulled back a 50-foot stop bar from the intersection to facilitate northbound right turns for trucks. "Other improvements are on hold pending an ongoing one-way street conversion," the DOT spokesperson said.
Gentile acknowledge that transportation improvements could take time and the 65th Street corner has been a safety issue for the neighborhood as a whole.
"Today's announcement is just the first step towards improving a serious quality of life issue for everyone who uses this route," Gentile said.
Note: We contacted the NYPD and the 68th precinct for comment but both have not responded.