NYPD's 78th Precinct Will Roll Out NCO Program Next Month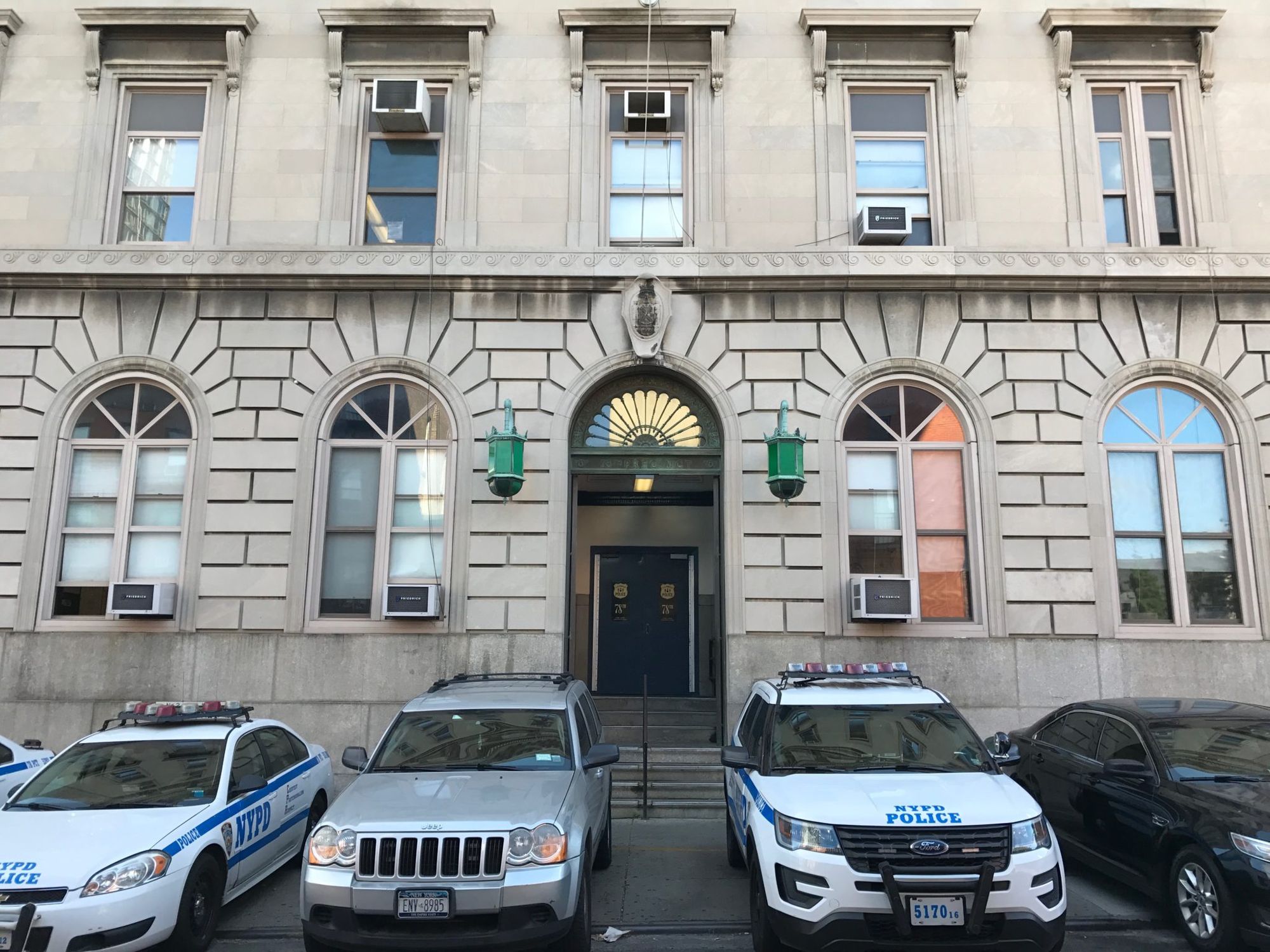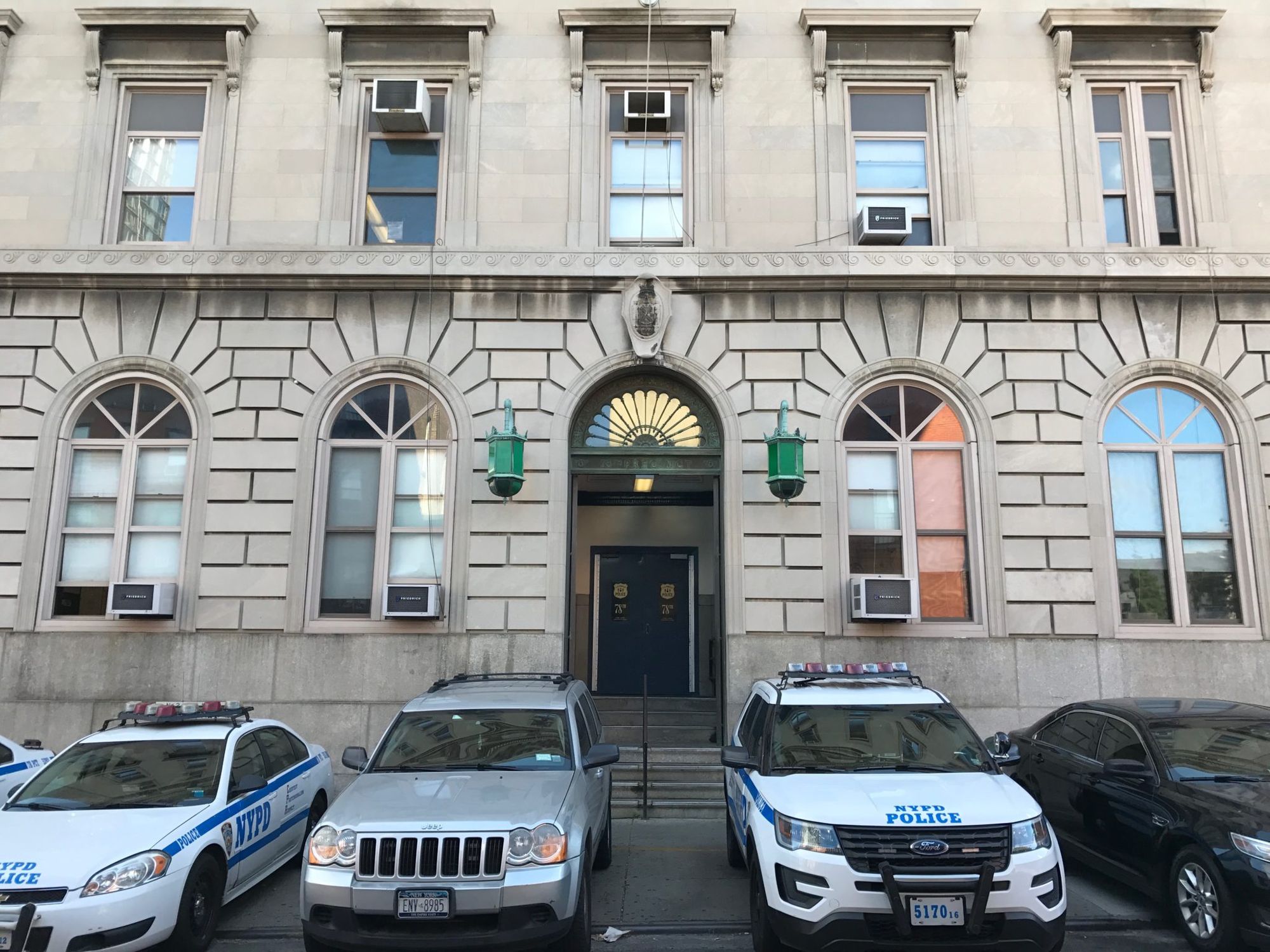 PARK SLOPE – The NYPD's 78th Precinct announced that it will launch a Neighborhood Coordinator Officer (NCO) Program next month at the Brooklyn Museum.
NCOs are officers assigned to specific sectors in their precincts who dedicate their time in engaging with the local community, getting to know their neighborhood, and serving as direct contacts for residents and business owners to help solve problems in their area.
This should come as good news to residents of the 78th Precinct who packed the auditorium at Wednesday night's Community Council meeting where the NCO program was announced. Attendees had countless complaints for the officers including public drunkenness, disturbances, and violence, many of which were directed at Woodland (242 Flatbush Avenue) and Bleachers (240 Flatbush Avenue)—two restaurants/bars located on the corner of Flatbush and 6th Avenues that have been an ongoing source of concern and frustration for neighbors.
Residents who live near these businesses have long complained about large drunken crowds blocking the sidewalks and loud music playing late into the night and on weekends, however one neighbor at last night's meeting did acknowledge that Woodland had recently made noticeable efforts in lowering the volume.
The precinct's Commanding Officer Frank DiGiacomo noted that the owners of Woodland recently renovated the speaker system and comply whenever officers ask them to close the restaurants' windows. He added that officers visited the venue unannounced a couple of months ago to check on the noise level and the restaurant was compliant. He did not mention anything about the eatery's back garden where neighbors say loud parties are hosted throughout the summer.
He added that summons were issued when they stopped by unannounced for possible over-serving (continuing to serve already intoxicated patrons), which is another main concern of the neighbors who frequently have to deal with disorderly drunk individuals on their streets. New York's Dram Shop Law stipulates that it is illegal for a business to serve alcohol to individuals who are "visibly intoxicated" and that a "drinking establishment" can be held liable for the actions of its customers.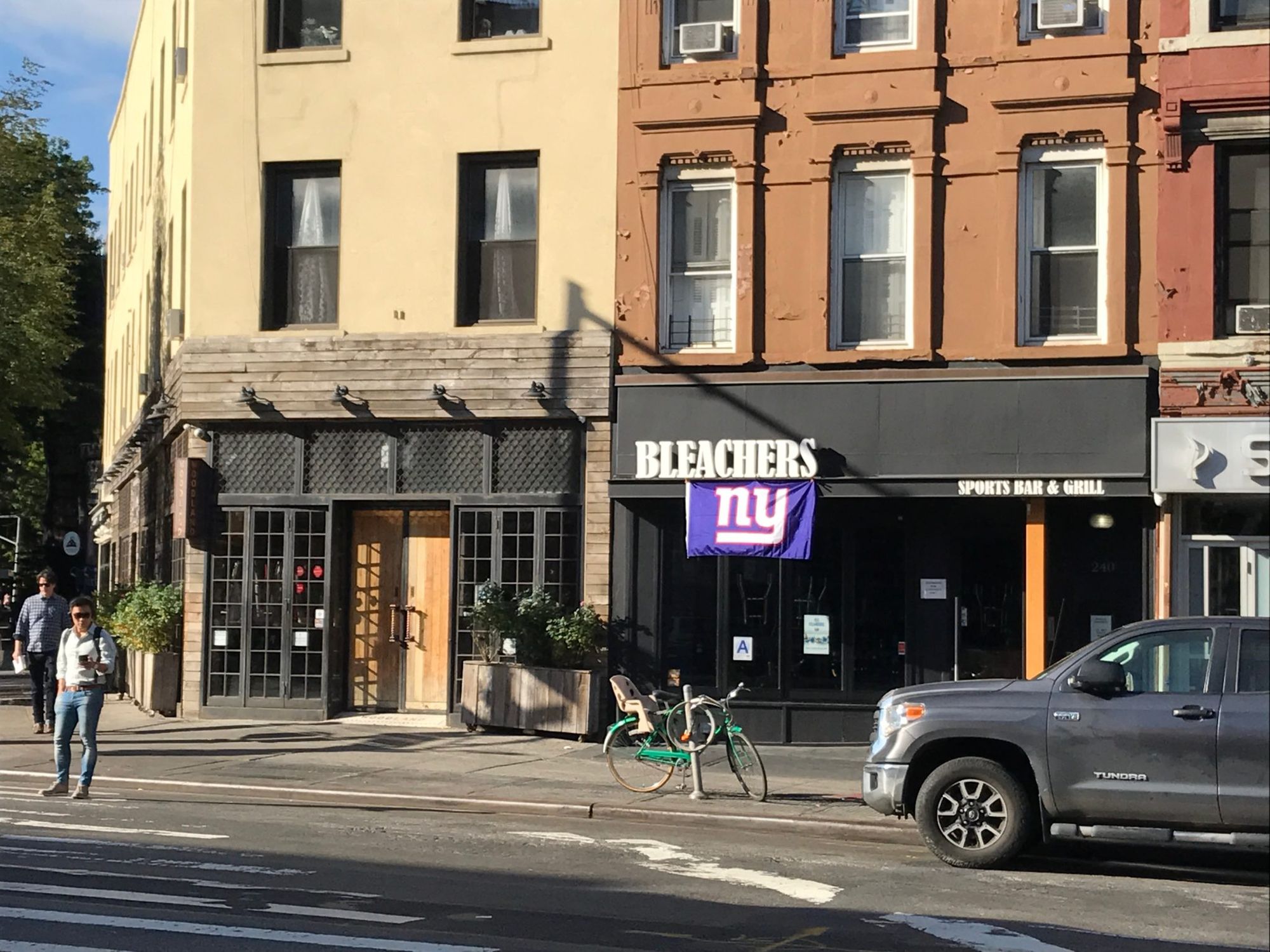 Bleachers made headlines in summer 2016 when a patron was involved in a shooting on 6th Avenue after leaving the establishment.
A reader wrote in last week to report a large brawl on the sidewalk in front of Woodland and Bleachers last Thursday night.
At approximately 3am on Sunday, September 24, two men were stabbed on the corner of St. Marks Avenue and 6th Avenue. A St. Marks Avenue resident, who wishes to remain anonymous, said that Purbird (82 6th Avenue) and part of Woodland were taped off and guarded by police until crime scene photographers arrived. They added that blood and medical supplies were left at the scene.
A 28-year-old male was stabbed in the chest and right arm and a 23-year-old male was stabbed in the abdomen by two unknown men the victims got into a verbal dispute with, a representative at the NYPD press office said Thursday afternoon.
The incident occurred in front of Purbird (which is located around the corner from Woodland) but it is unclear where the dispute began, the representative said. Both victims were taken to Methodist Hospital and are listed in stable condition. No arrests have been made yet and the investigation is ongoing.
Officer DiGiacomo confirmed to BKLYNER after the meeting Wednesday night that there was an incident over the weekend, however he would not comment on whether the individuals were patrons of Woodland or Bleachers.
Police Officers Michael Bergmann and William Gonzalez will have their work cut out for them. The two NCOs are assigned to Sector C which covers the area where the two controversial businesses are located.
In response to one neighbor's concerns about disorderly behavior, Officer Bergmann replied, "My partner and I are very community oriented so if you call us and we're not in, we'll call our sector and we'll take care of it. I don't want to see the area go to trash."
At last night's meeting, residents who live a short distance away from Woodland and Bleachers raised their hands one after the other to complain about the drunken crowds that spill out of the two businesses and onto the neighboring streets. Complaints included drunken, loud, rowdy behavior; littering; passing out on stoops; urinating, defacating, and vomitting on the streets and on private property.
An officer responded saying "it's not against the law" to be drunk or passed out and that in instances like these, officers can only offer to assist the drunk individuals with getting medical assistance. "There's no law that says you can't be drunk," he said.
He also added when individuals relieve themselves in public that an officer needs to actually observe them or catch them in the act in order to issue a ticket.
Community Council President Wayne Bailey noted that the number of problematic nightlife venues will likely only increase with Mayor de Blasio's plans to repeal the Cabaret Law.
"Your remedy is not going to be enforcement only with the police department," he said. "Call the mayor's office, call your council person, and get those people to start doing what you want them to do. If you want a quiet environment, stop electing people that let everybody just do whatever the hell they want to do."
"You either elect people or you move," he added, "or you suffer with it."
The NCO program will give residents within the 78th Precinct the chance to speak one-on-one with the officers assigned to their neighborhoods during quarterly meetings. The officers will work with locals in targeting the most pressing issues in their sectors.
At the 72nd Precinct's NCO-Sector A (which covers parts of South Slope) meeting on Tuesday, September 26, Sergeant John Dasaro and Officers Daniel McGrath and Francis Ghanney led a casual meeting where they knew several of the attendees. They listened closely to each attendee's concerns, took notes, and assured them that they'd look into their issues right away.
Residents in the 78th Precinct's Sector C appeared hopeful after Wednesday's meeting. "I feel like the NCO Program is a step in the right direction," a resident on St. Marks Avenue said.
Meet your NCO at the 78th Precinct's Neighborhood Coordinator Officer Program roll out event on Tuesday, October 17, 6:30pm at the Brooklyn Museum (200 Eastern Parkway).
RSVP by October 11 at Jerry.Galante@NYPD.org, Brian.Laffey@NYPD.org, and Michael.Joseph@NYPD.org.