NY Times Writer Grouses About Belt Parkway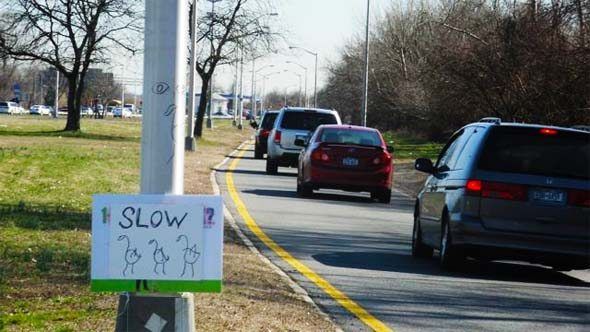 A writer for the New York Times' reader contributed blog Metropolitan Diaries submitted a post that I think many of us can empathize with: "Dear Belt Parkway, A Brooklyn Tale of Woe."
The piece dances around the daily frustrations of the Belt Parkway, personifying the Department of Transportation as a contemptible Puck figure taunting us along our Midsummer Traffic Nightmare.
Nancy Katt writes:
I despise you, Belt Parkway. You are just miles and miles of miserable tie-ups, never-ending construction, and gut-wrenching "signs" (both literal and figurative), that are, to put it mildly, less than truthful.
For instance, why do you welcome me to Brooklyn, Belt Parkway, with a "How Sweet It Is!", when you really mean "What you lookin' at?"
Ugh, those signs. And the construction, of course, isn't spared the writer's barbs:
Why, Belt Parkway, do you proclaim "Men at Work: Fixing Bridge Pylons," when you actually mean, "Men fixing to work, watching bridge pile-ons"?
I'm a little confused by her dig at our neighborhood's name. She should definitely come and try some of the lamb from some of our Turkish and Uzbeki restaurants. But, I couldn't agree more with her assessment of the Belt Parkway's terminus:
Why, when I pass Knapp Street, am I suddenly sleepy? And, why, when I pass Sheepshead Bay, am I imagining an inlet of lamb stew?
And, nearing the end, why do you finally, across the Verrazano Bridge, lead to Victory Boulevard, when, in fact, all I feel is a crushing sense of defeat?
What do you think of the Belt Parkway? Is Katt too nasty, too nice, or right on the mark?