Corrupt Politicians Ring Up More Than $49 Million For Taxpayers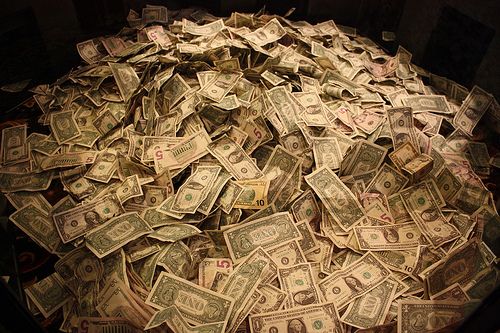 While it seems that every major American city has its own brand of political corruption, New York's scandal plagued politicians are marked by the high cost their misdeeds inflict on taxpayers. The New York Post is reporting that the accumulated cost of all the illegal and unethical actions of dirty politicians have cost taxpayers at least $49,710,630.64 since 2006.
The rogues gallery is led by former state Comptroller Alan Hevesi, who cost the state $36 million in pension-fund management fees after taking nearly $1 million in illegal gifts; ex-state Sen. Pedro Espada, who funneled $7 million to himself and family members through a Medicare-funded nonprofit; and Assemblyman Vito Lopez, who cost taxpayers $103,000 in secret settlements after staffers accused him of sexual harassment.
The huge sum of money does not include the $440,000 in bribes that have recently put State Senator John Sampson in hot water. It also doesn't include money promised by politicians that was never distributed, including $80,000 in discretionary funds given to a dummy company by Councilman Dan Halloran in exchange for a bribe.
The list of crooked pols also includes former State Senator Carl Kruger, who was bribed into funneling $900,000 to certain nonprofits. Kruger is currently serving a prison sentence on federal corruption charges.