NY Aquarium To Reopen First Exhibits Sooner Than Expected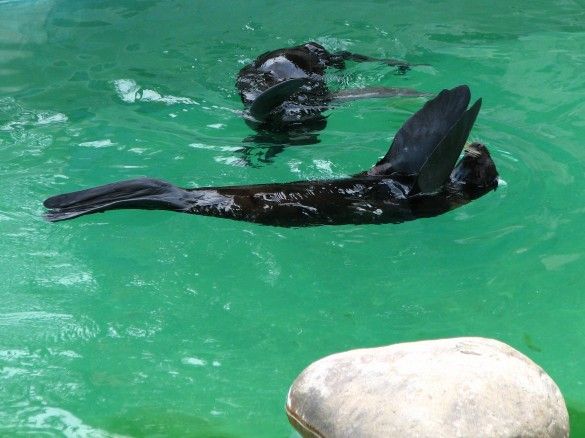 Good news for aquatic-life lovers, as the New York Aquarium on Coney Island will reopen sooner than expected, according to a report by the New York Daily News.
Like practically every other New York business and institution located close to the coast, the aquarium was damaged and closed after Superstorm Sandy swept through late last October. The early reopening signifies a positive step towards a fuller recovery, a sentiment echoed by the mayor.
"The partial reopening is a milestone for the community as it recovers from Hurricane Sandy," the Daily News reported Mayor Bloomberg saying in a statement.
The first exhibits to reopen will be the outdoor Sea Cliffs tanks. Patrons will be able to see their favorite seals, otters, penguins and walruses flop and swim around this spring looking for fishy treats.
While the reopening of the aquarium is indeed good news, it didn't come cheap. Luckily, though, few sea creatures were lost:
Officials with the Wildlife Conservation Society estimate it will cost $65 million to fully restore the aquarium, which opened in 1957 and attracts 750,000 visitors annually.
Few animals were lost during the storm, but floodwaters damaged exhibits and destroyed the facility's heating, air conditioning, and electrical systems.
And about 150 koi, an exotic freshwater carp, could not be saved.