No Pants? No Problem! Take a Subway Ride in Your Underwear this Sunday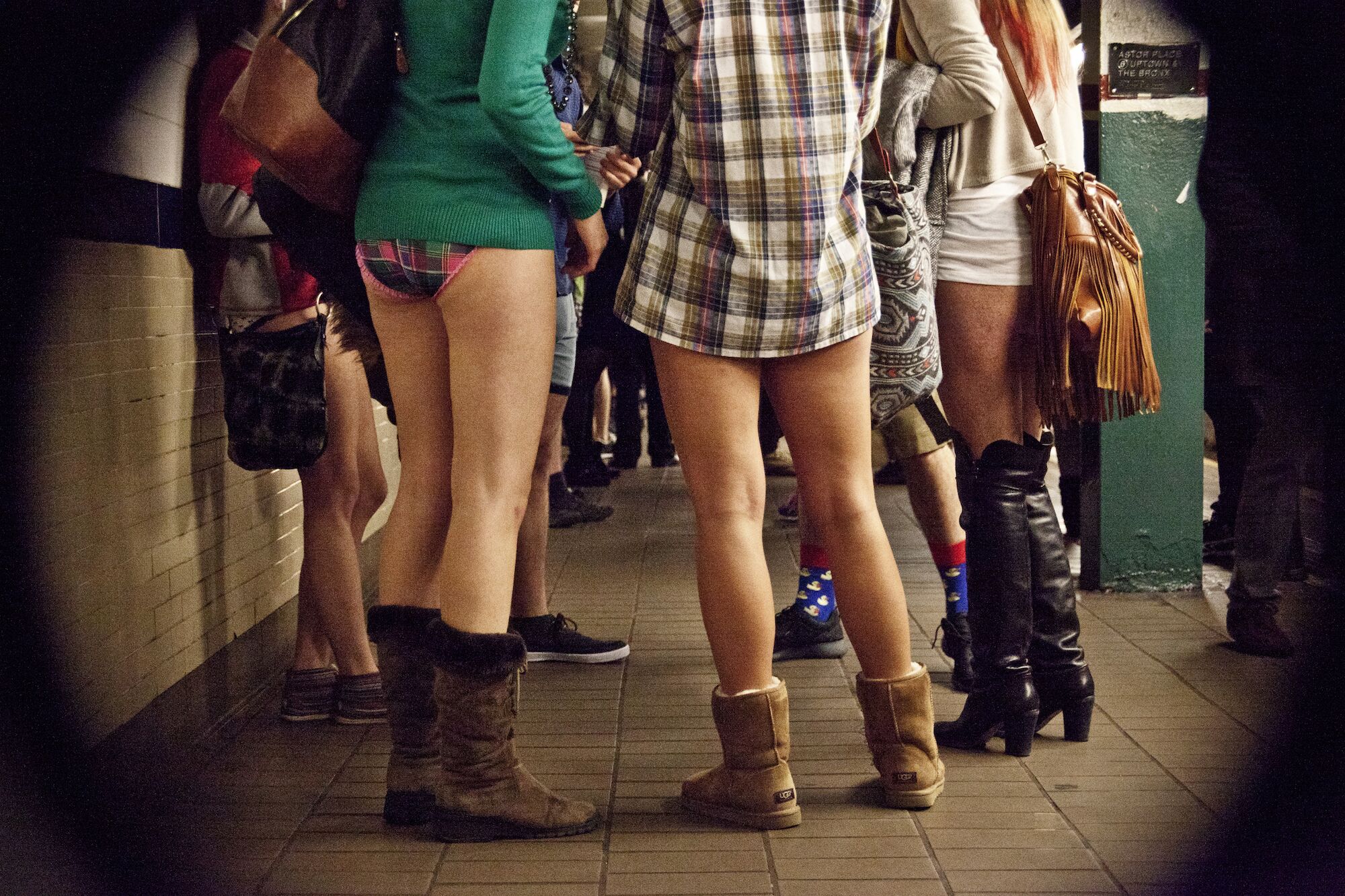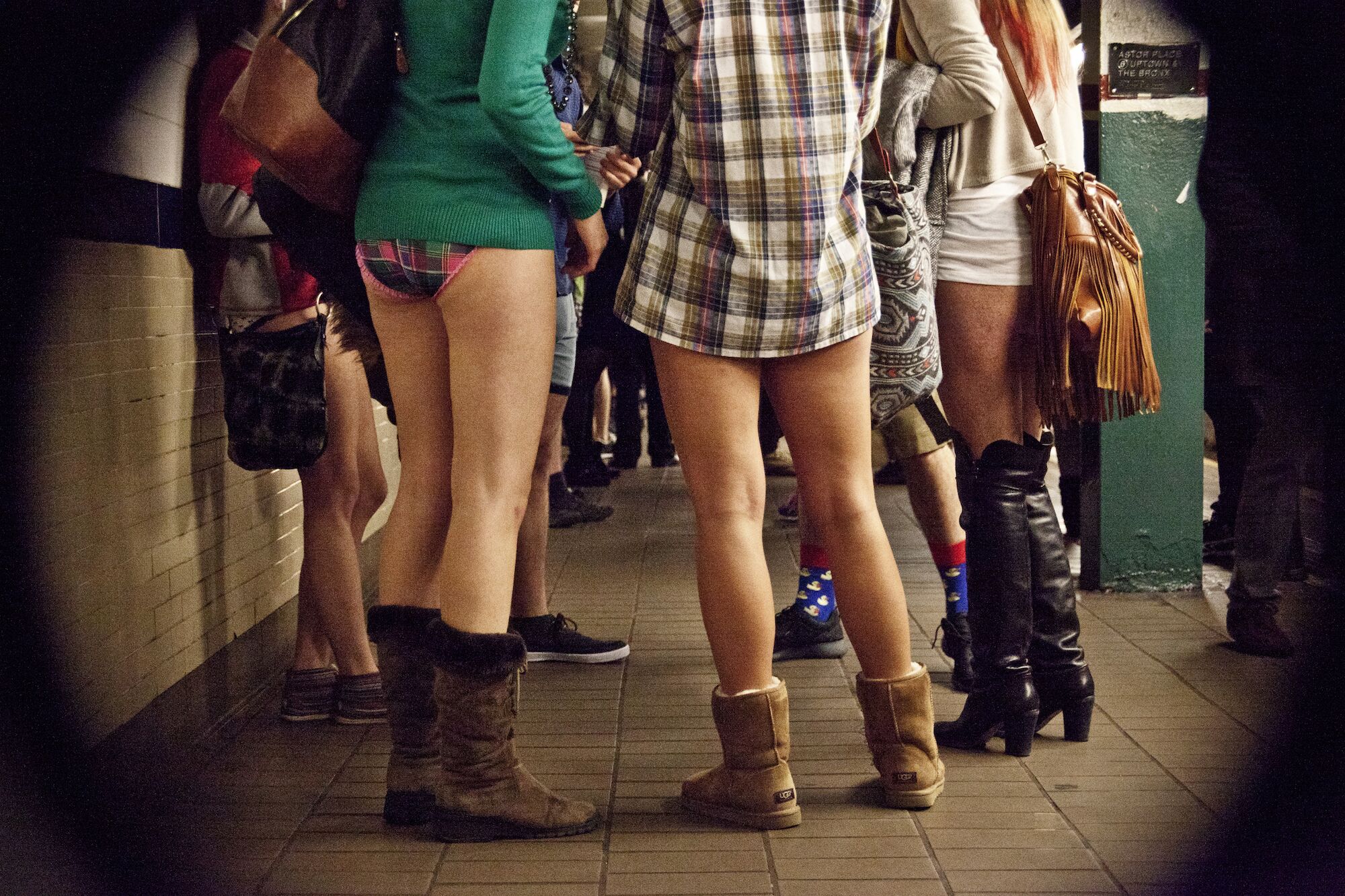 Take off your pants and join improve theater troupe Improv Everywhere for their 19th annual public prank No Pants Subway Ride on Sunday, January 12 in New York City. Who needs pants anyway?
What started as a mini-public prank in January of 2002 with seven friends trying something new on the subway with a hidden camera, soon turned into an international holiday of sorts, with more than 50 cities participating across the world and some 2,000 New Yorkers taking the ride, Charlie Todd, the founder of Improve Everywhere and the No Pants Subway Ride, told us.
"It's turned into something really diverse and it reflects new York. People of all backgrounds come to participate, and what has surprised me, is how far this silly idea has spread," he shared.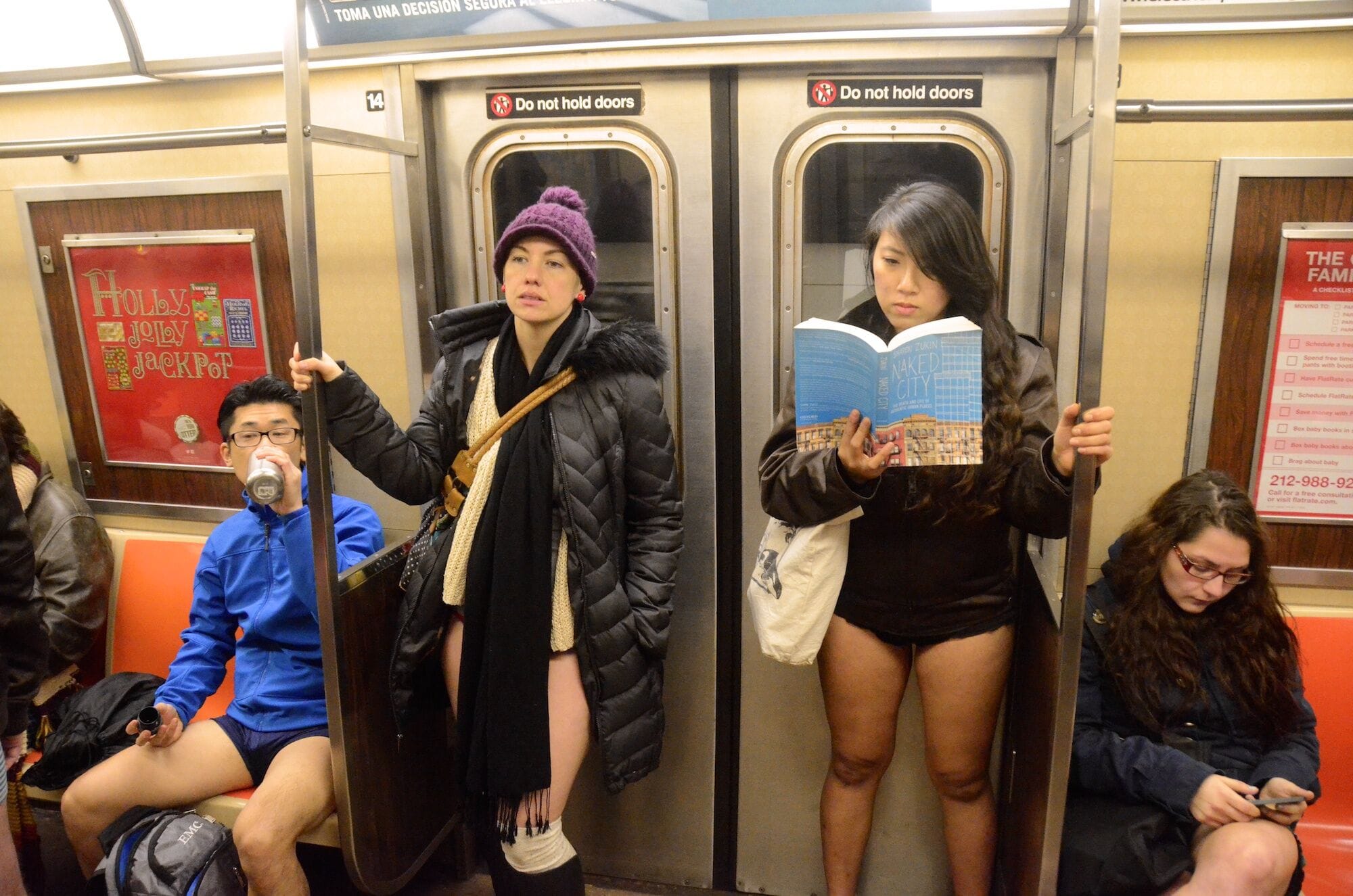 Todd is a comedian and performer, with an interest in staging unusual, fun, positive pranks and surprises in public spaces.
"We aim to surprise and delight people in public spaces, to create something extraordinary in the ordinary," he said, chuckling. "It's not particularly strange in New York to see one person in their underwear on the train, but then it's one more entering the train car, and then more, and more."
The original goal of the subway ride was to give people an amazing story to tell and creatively use public spaces for positive experiences.
"As long as the things we are designing are positive and you have a choice to opt-in and don't get into anyone's way, people should be allowed to express themselves that way," Todd said.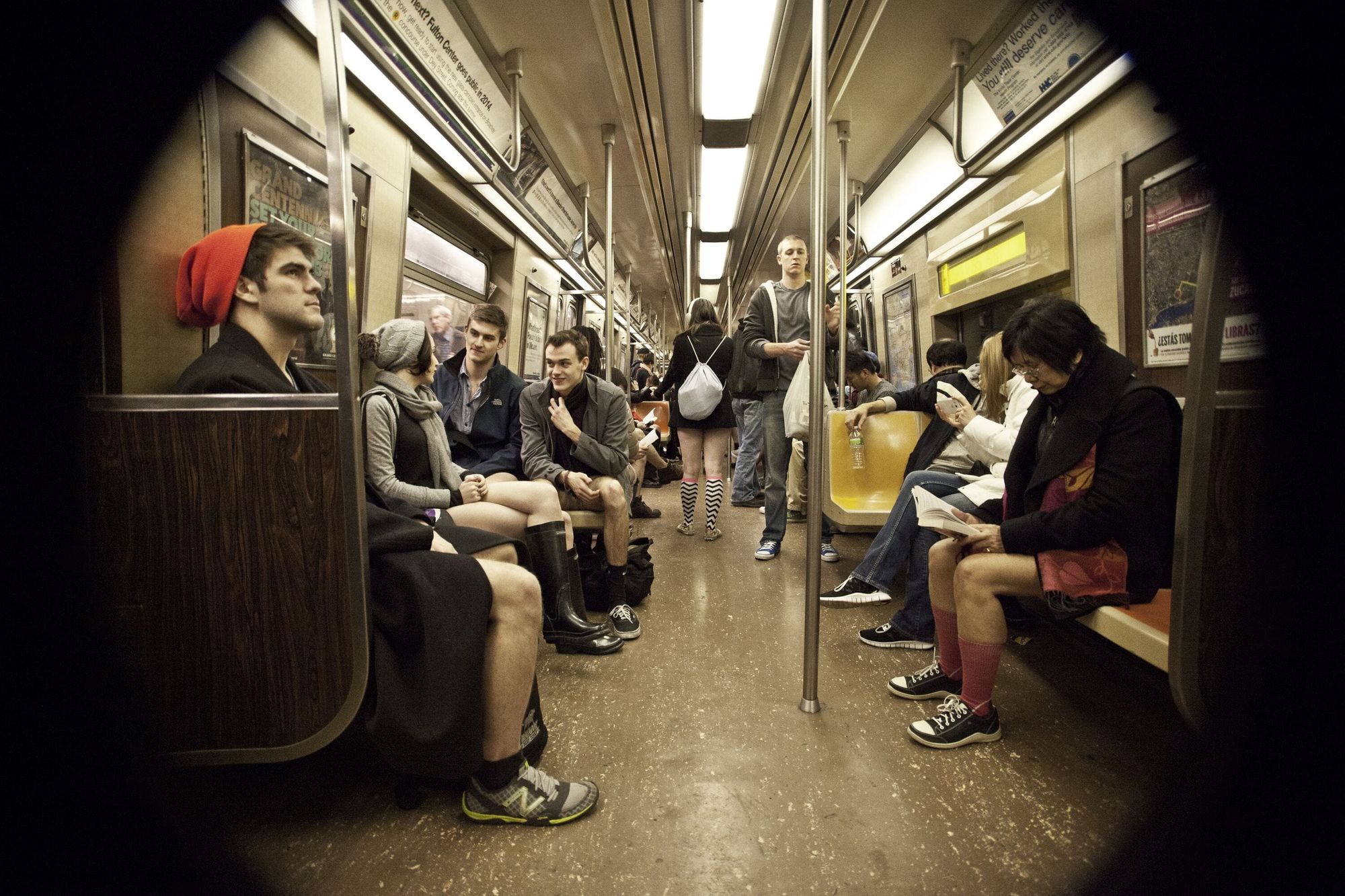 Todd still participates in the ride and is the first one to take off his pants in the train car. Now his wife and two young children join the fun too.
Todd worries the promised warm weather this weekend won't make the ride as funny, but the turnout will probably be better, as harsh weather tends to scare people away. Currently, the forecast is promising a high of 61 degrees and morning showers.
The riders will be meeting in Foley Square in Manhattan at 3 p.m. sharp prior to the prank on Sunday, where they will be divided into groups for different train lines. The only requirements are willingness to take your pants off and keep a straight face about it.
This event is free and open to everyone, to learn more and RSVP go here.
You can continue the fun at the after-party at Bar 13 from 4 p.m. till late.