New Resources for ADA Compliance Now Available to Small Businesses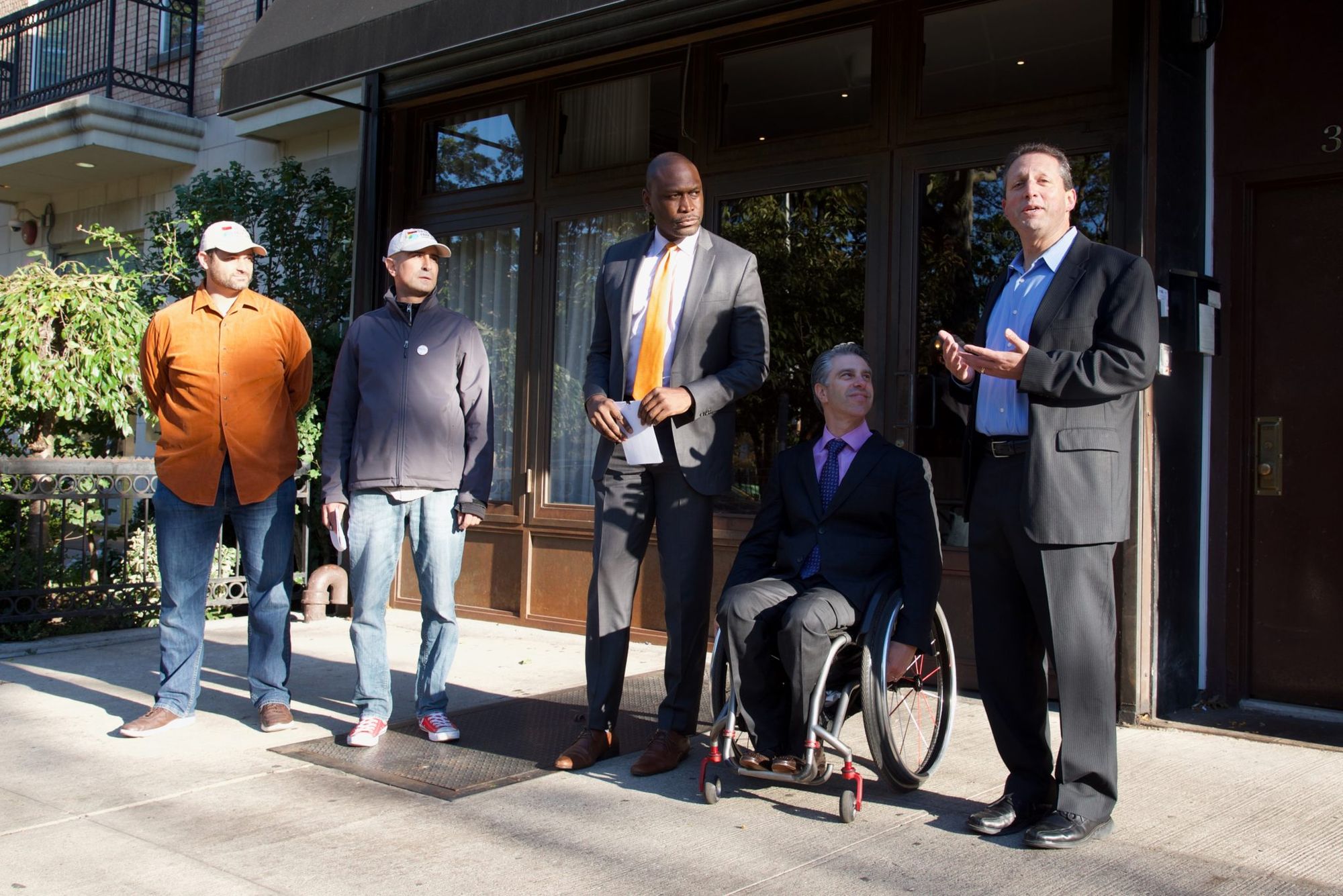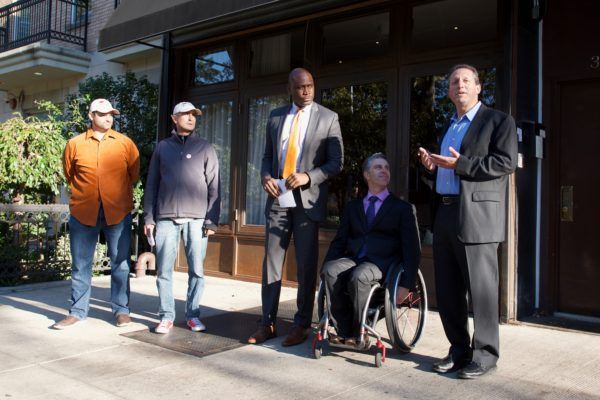 PARK SLOPE – In front of a 5th Ave cafe, representatives from both the city and local business were on hand to announce new resources for small businesses to ensure accessibility for their customers.
The NYC Department of Small Business Services (SBS), which currently offers free consultation to small businesses on health and safety regulations, will now help small business owners understand aspects of Americans With Disabilities Act (ADA) regulations. The SBS will explain common violations and give business owners detailed materials on ADA standards and compliance.
"We treasure our small business and want everyone to use it," said Councilmember Brad Lander, "But that combo isn't as simple as it sounds."
With infrastructure that's often been in place for a century, plus low capital and a lack of legal expertise, small business owners have been caught up in legal battles over ADA accessability.
"We want small business owners to know what they're getting into when they sign a lease," said Gregg Bishop, SBS Commissioner.
Of course, by providing understanding for small business owners, they not only protect them from fines, but also open their stores up to more potential customers—of all abilities.
The project is a collaboration between the SBS, Councilmember Lander's Office, the Mayor's Office for People With Disabilities and the Park Slope 5th Avenue BID.
Jonathan Bayer, of local restaurant SkyIce, was present at the announcement. His prolonged legal battle over ADA compliance led him to approach the BID, which brought in Councilmember Lander's office, in hopes of protecting other local businesses from predatory lawsuits.
Less than a year later, and as other businesses along the corridor have had legal issues of their own, real changes are being made to inform and protect small business, while allowing customers to access their shops.
"As a business owner, you sometimes feel alone, and it's nice to have a support system," Bayer said. "We're trying to make a great New York for all New Yorkers."