New Pilot Program Gives Bicyclists A Head-Start At 50 Intersections Across City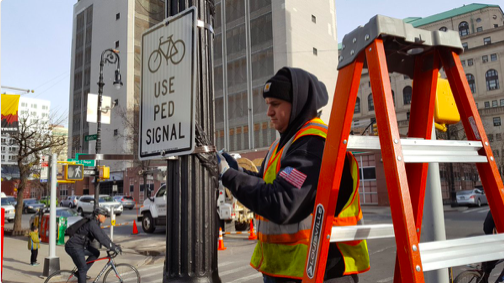 COBBLE HILL – Council Member Carlos Menchaca, the NYC Department of Transportation (DOT), and transportation advocates gathered at the corner of Atlantic Avenue and Smith Street on Tuesday to announce a new pilot program that allows bicyclists to follow pedestrian head-start traffic signals at 50 designated intersections across the city.

DOT has installed temporary signs instructing bicyclists to "Use Ped Signal" at intersections where Leading Pedestrian Interval Signals (LPIs) are already located. An LPI signal gives pedestrians a head-start—between seven to eleven seconds—to cross a street before drivers receive the signal to proceed through an intersection or make a turn through crosswalks. Bicyclists will still be required to yield to pedestrians in crosswalks.
Council Member Menchaca, an "avid bike rider," introduced the legislation in 2016 to allow bicyclists to follow LPIs. In the 2016 DOT study, Don't Cut Corners, the agency found the LPI treatment resulted in a 56-percent decrease in the number of serious injuries and fatal pedestrian and bicycle crashes. DOT installed 832 LPI signals in 2017 for a total of 2,547 LPIs throughout NYC.
The pilot program is scheduled to run through October 2018.
"This pilot program is a good step in the right direction and a long overdue victory for advocates and community residents from my district who worked tirelessly to ensure this initiative came to life," Council Member Menchaca said in a statement announcing the program. "I am confident that the New York City Department of Transportation will gather enough data to conclude that Leading Pedestrian Intervals (LPIs) are as effective for bicyclists as they are for pedestrians. I look forward to hopefully having LPIs for bicyclists implemented permanently in New York City."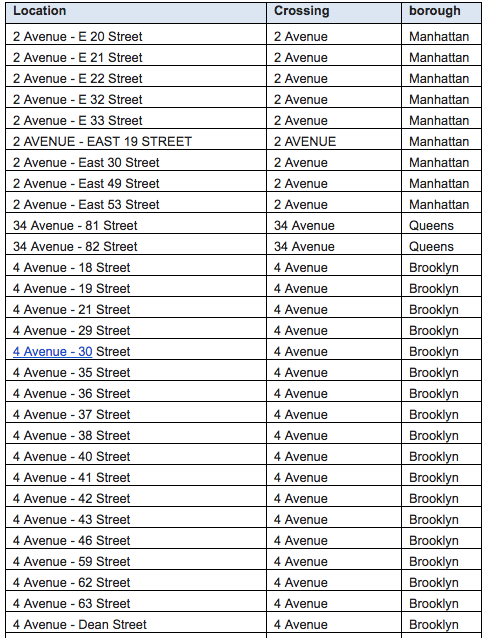 Along with Atlantic Avenue and Smith Street, the 18 additional Brooklyn locations of the pilot program include various intersections on 4th Avenue (see the list above).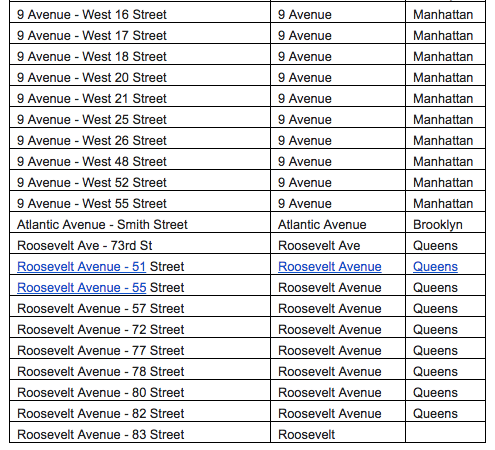 The program also includes intersections along Roosevelt and 34th Avenues in Queens and  2nd and 9th Avenues in Manhattan. See the list above for these locations.