New Passive Building Will Offer 274 Affordable Units In East New York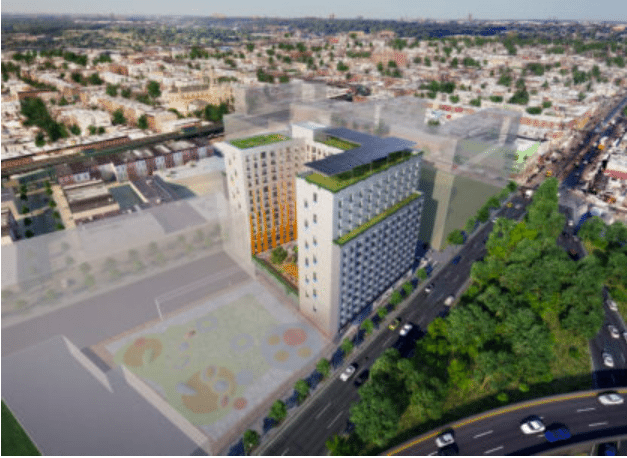 EAST NEW YORK – The New York City Department of Housing Preservation and Development (HPD) announced last week that a site located at Chestnut Street and Dinsmore Place, just off Atlantic Avenue, will be home to a new 274-unit affordable housing development called Chestnut Commons.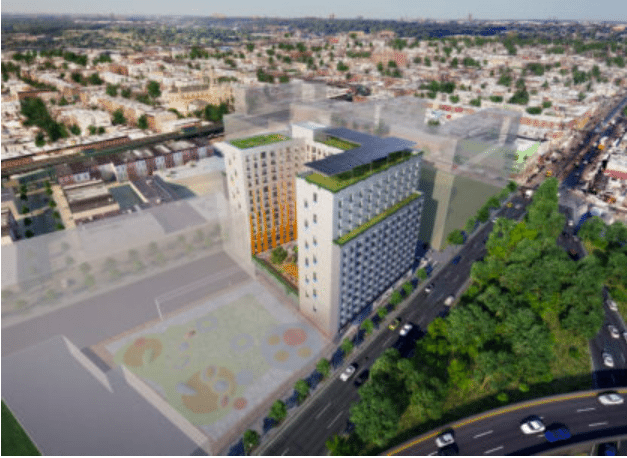 The building will include studios, one, two, and three-bedroom apartments for formerly homeless families and extremely low-, very low-, and low-income households. Approximately 80 units will be reserved for families earning up to $25,770 a year, Curbed reports, with annual income requirements for families going up to approximately $51,540.
The mixed-use development will offer community-oriented features such as an ARTS East New York Center for the Performing Arts, Kingsborough Community College classes, a food manufacturing kitchen incubator, and a health and social services center. Chestnut Commons will be designed by Dattner Architects to meet passive housing standards which will reduce its carbon footprint by using less energy for heating and cooling.
The new development is "a direct result of the East New York rezoning," the announcement reads. East New York was one of the first neighborhoods Mayor Bill de Blasio's affordable housing initiative targeted, according to the New York Daily News.
The zoning plan would bring 6,500 new apartments to the East New York area, with approximately half of them being affordable. Over the next two years, the plan will create 1,300 affordable apartments in the neighborhood for families making between $23,000 and $70,000 a year, the Daily News reports.