New Owners For Kosher Pizzeria On Jerome Avenue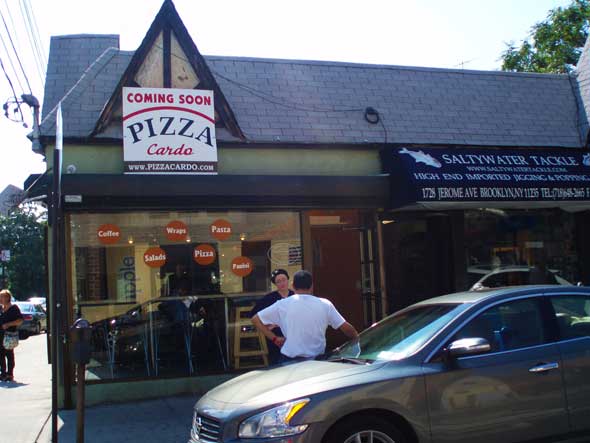 The owners of Pizza Cardo, at 1730 Jerome Avenue, opened its doors to customers yesterday, offering a kosher menu of pizza, pasta, salads and wraps.
The business replaces Benny's Gourmet, another kosher pizzeria, which closed in May after three years. It has all new owners and management, but the website advertised on the sign doesn't appear to be up and running yet.