New Map Shows Turf Of Known Gangs Throughout The City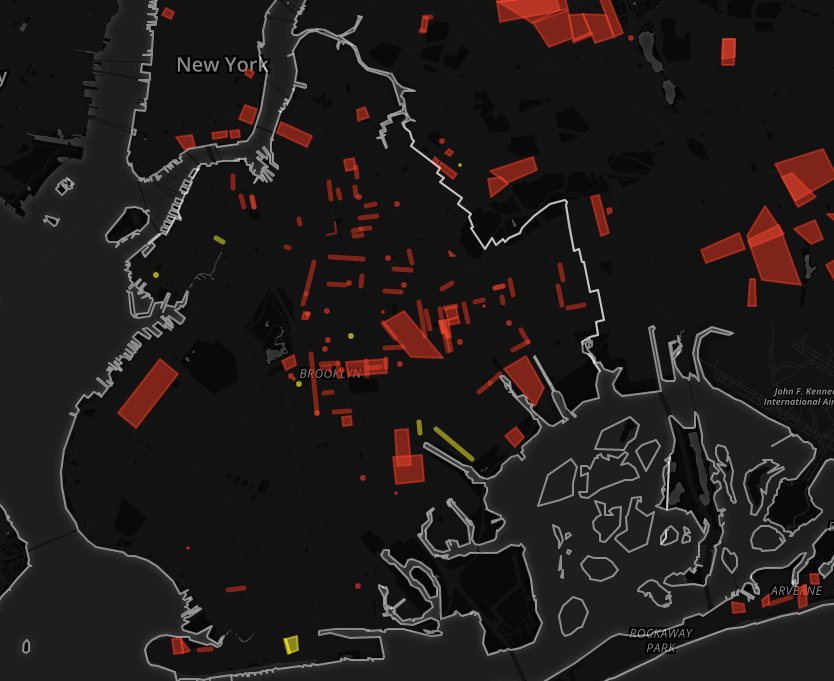 A new map, released this week by the Daily News, shows the turf different local gangs throughout the city and is based on information gathered from the NYPD.
Officials told the Daily News that nearly half of the shootings in the city are gang-related, and 40 percent of the city's murders have been committed by gang members. In the 70th Precinct, we've seen 22 shooting incidents so far this year — about the same as last year — but 15 homicides, a 400 percent increase over 2014, based on the precinct's latest compstat. You can see more about the trends here.
Some of the gangs in our neighborhood include Outlaw Gangster Crip (8 Trey), 8 Trey Cowboy Crips, Supafly Crew 'Waco, No Love City (Folk). With many more just on the other side of Flatbush Avenue, according to the new map.
"It's a fearsome reality: violence for its own sake," Police Commissioner Bill Bratton told the Daily News. "The gun has come to define manhood for these young men, and the willingness to use it has become a rite of passage."
There are at least 130 gangs in Brooklyn, more than any other borough, based on the information gathered by the NYPD.
Check out the full map here.