New Burger Joint To Hit Avenue X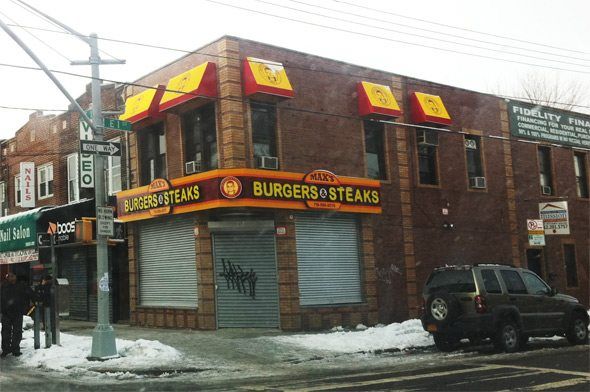 Max's Burgers & Steaks is gearing up for an opening on the corner of East 1st Street and Avenue X. We don't know much about this place just yet, but signs went up rather recently. It could be a nice addition to the oft-forgotten shopping strip between Ocean Parkway and McDonald Avenue, which has a few other fun stops, including Down House and Draft Barn.
Thanks to Allen B. for the tip.