New Barber Shop Hits Avenue X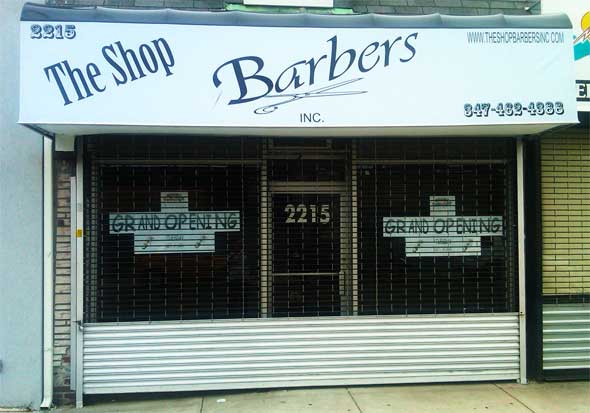 The Shop Barbers Inc. is opening doors to clients tomorrow, September 14, for its grand opening. The business is the latest entrant to Avenue X's somewhat troubled commercial strip, stretching from Ocean Avenue to Bedford Avenue (the store itself is at 2215 Avenue X, between East 22nd Street and East 23rd Street).
We're all for seeing more barbers and less salons – hopefully it'll mean a slowing of the plague known as the Euro-trash mullet, which has been creeping up on some of our younger Eastern European neighbors. Hopefully…
Best of luck, The Shop Barbers Inc. We hope your business is as profitable as its name is unnecessarily long.
(Photo and tip courtesy of BrooklynQ)