Neighbor John Wozniak Bringing New Flavors To A "Pop-In" Shop At Lo Duca This Friday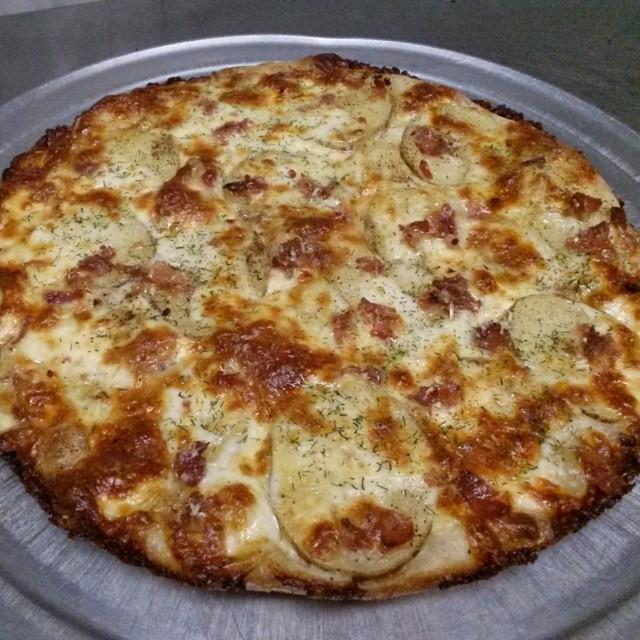 If you're a Ditmas Park pizza fanatic, you might want to stick around town this Friday, January 10, because neighbor John Wozniak is staging a "pop-in" shop at Lo Duca Pizza (14 Newkirk Plaza) starting at 1:30pm.
Johnny's Place will be serving pan pizza slices that are what he calls "a mashup of early 90's chain pan pizza and the Detroit and Grandma styles." This includes "The Classic" (California tomatoes, fresh garlic and basil, Pecorino Romano cheese, and "Wisconsin Mootz"), a vegetarian slice, and a special pizza yet to be announced, for $3.50 a pop. Each customer is limited to three slices a piece, which John will be serving until he runs out.
John, a longtime friend of the Lo Ducas, is considering opening a permanent shop or truck and is testing the waters with this Friday's event. He says on the site that if things go well, he will likely hold a few similar events in the near future. He is also currently on the lookout for a business partner, if that sounds like your cup of tea–or slice of pie.
"With Sal and the Lo Ducas' support, I am incredibly pleased to share the pizza of my dreams with all of you," John says on his site. If you want to take a bite out of John's dreams, read more about his pizza making methods here–and get to Lo Duca early Friday so you don't miss out!
Photo via Johnny's Place Pizza