Neighbor in the News: Emma Assin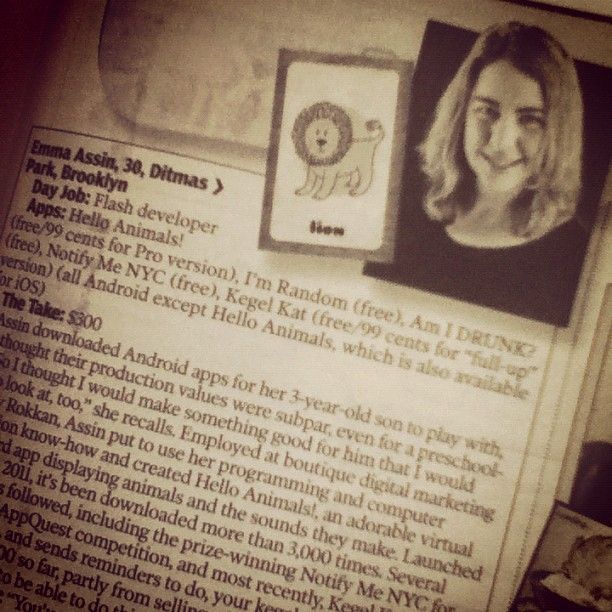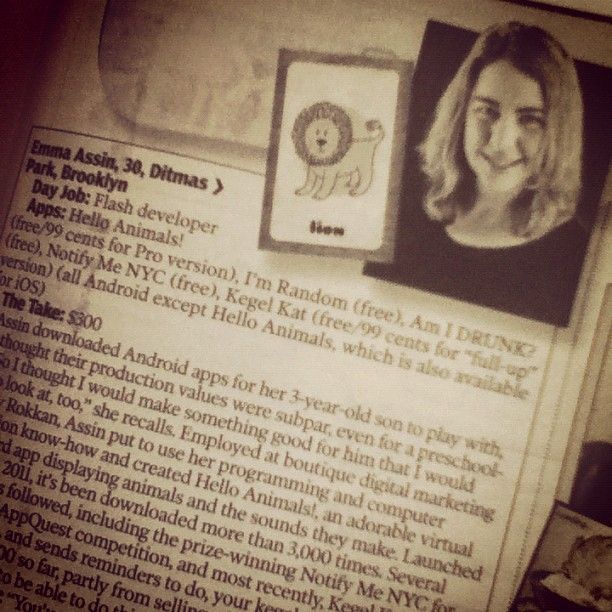 Via Emma Assin on Instagram
If you picked up a New York Post this morning and are a regular reader of this blog, you probably came across a familiar face. Open Corner kicker-offer, interactive mapper, and Flash developer Emma Assin was featured in an article about people who have begun developing smartphone and tablet apps as a side gig to their regular jobs.
Assin put to use her programming and computer animation know-how and created Hello Animals!, an adorable virtual flash-card app displaying animals and the sounds they make. Launched in March 2011, it's been downloaded more than 3,000 times. Several other apps followed, including the prize-winning Notify Me NYC for the MTA's AppQuest competition, and most recently, Kegel Kat, which assists with, and sends reminders to do, your kegel exercises.
All you parents out there–if you want a little preview of what effect her app has on children, check out this video. Then, if you haven't already, visit the iTunes or Android store and give it a try. Make sure to rate it so all of us (and Emma) know what you think!