Neighbor Buck Berk On Coffee Mob's Second Anniversary Bash This Sunday, Loving His Job & A Humanitarian Future
Coffee Mob (1514 Newkirk Avenue, at E. 16th Street) just marked its two year anniversary, and to celebrate the shop is inviting everyone to a party this Sunday!
As part of the festivities, which will run from 10am-4pm on June 14, Coffee Mob will launch its ice cream program and summer drinks, hand out free ice cream to kids, and have the Wig Doctor (who spins at the shop every Sunday) play vintage 45s on the turntables.
Buck let us know that "summer drink specials are in full order," including house made cold brews, spiced iced coffee, iced teas, fresh squeezed lemonade, and iced Mookie chai.
As for the ice cream menu, Coffee Mob will have some classic flavors, as well as vegan ice cream and sorbet — they'll be offering a bunch of different affogato and milk shakes, including a "Double Chocolate Shake," in which they'll blend Battenkill Valley Creamery's whole chocolate milk with dark chocolate ice cream.
Before the ice cream-laden bash gets here, we wanted to catch up with Berk about the past two years — and what's to come.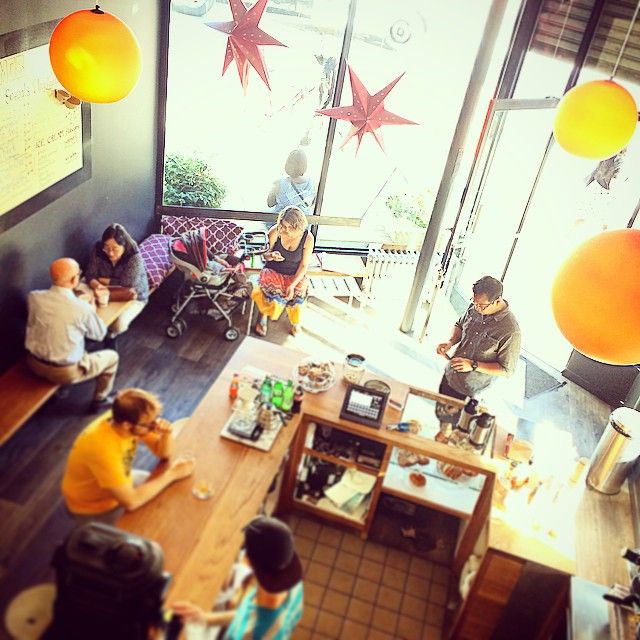 What have you learned over the past two years?
I've learned a lot over the past two years. To always listen to your customer would be one thing. It's not always easy to make everybody who walks through the door have the perfect coffee experience. Sometimes a customer will want to engage in a conversation about coffee because they are excited about a new brew method they are trying out at home, or perhaps they are curious about where our coffee originates from. Or a customer may just want a quick cup before hopping on the train, no frills attached. For me, coffee is a big conversation, and I could discuss it for hours on end. But for others, it's simply a quick fix and part of their daily routine. I've learned that's it's important to be able to distinguish between the two.
Was there anything particularly surprising that happened during the past two years? Any favorite crazy moments?
In our first year of business we had a customer who came regularly. He was quite opinionated and sometimes even controversial. He liked to talk a lot about his family history and heritage. About how wealthy he was and all the buildings he owned throughout the city. One morning he came in and handed me an envelope of cash. He asked that I use it to help with my business. At the time we had no outdoor seating, so I put the money towards building the planters and benches everybody enjoys. Many people use our benches, and I'm happy the we could provide a cozy green corner for the Plaza.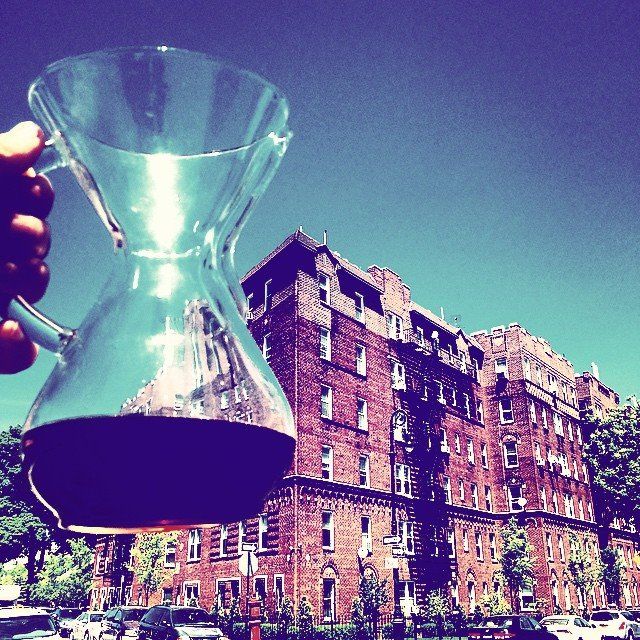 What do you love most about your job?
Besides being completely immersed in the ability to explore coffee and improve upon our program, I love that our espresso bar has provided a place for the neighborhood to gather. It's been a great pleasure to bring people together, and I've made a lot of amazing friends.
What inspired you to open Coffee Mob?
Believe it or not, coffee inspired me. When I started drinking specialty coffee black, without milk or sugar, and when I had my first really good espresso, I started to notice that the flavor of coffee was very complex. I was inspired when I'd visit multiple coffee shops and have a completely different tasting experiences every time. For many years I had planned on opening up some type of cafe, so after falling in love with coffee, opening an espresso bar was the natural thing to do.
What do you think Coffee Mob has meant to the neighborhood?
I also live in the neighborhood, and it was very important to me, for my first venture, to support the community I love and raise my family in. I think that a lot of our customers are proud that we are here. I think that they are happy that they can count on Coffee Mob for amazing consistent coffee of a higher quality every time they walk through the door.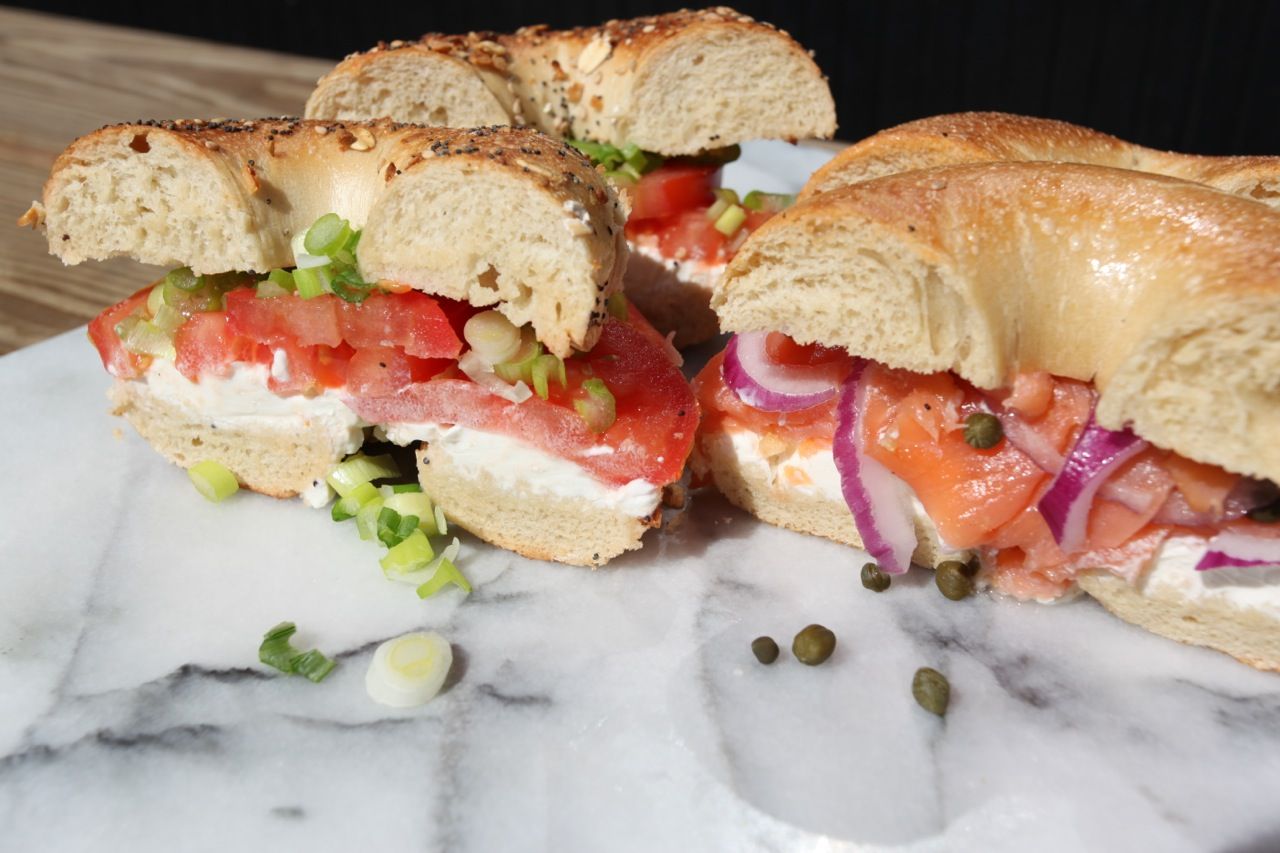 What's your favorite thing to make at the cafe? What about drink/eat?
I love to pull a perfect shot of espresso or make a pour-over coffee. I also have my favorite bagel on our menu, the "Buck Bagel," which consists of creme cheese, tomato and scallions with a dash of cayenne pepper. [Note: Buck let us know they recently expanded their bagel menu, and you can now build your own bagel with a ton of different ingredients.]
How do you see the cafe evolving over the next two years?
I have some amazing plans for Coffee Mob's future. Part of these plans have to do with humanitarianism and sustainability. If you follow our social media closely [you can find Coffee Mob on Instagram, Facebook and Twitter], you can follow our path towards our goals. I can't give too much info out right now but, you can count on Coffee Mob to always be conscious and progressive with the evolution of specialty coffee in the world. In the years to come, Coffee Mob will only become more anchored within the community that has accepted and supported us.