EXCLUSIVE: State Senate Hopeful Challenges Incumbent Hamilton to Debate Series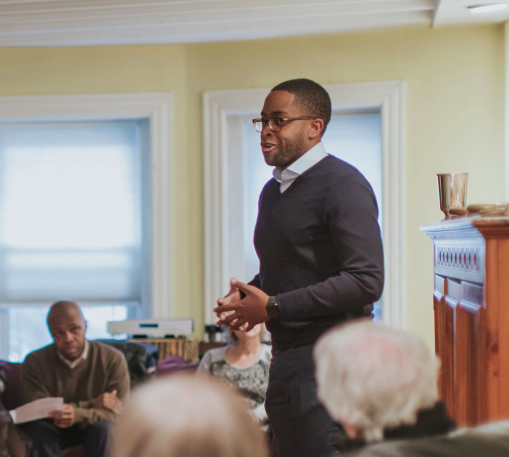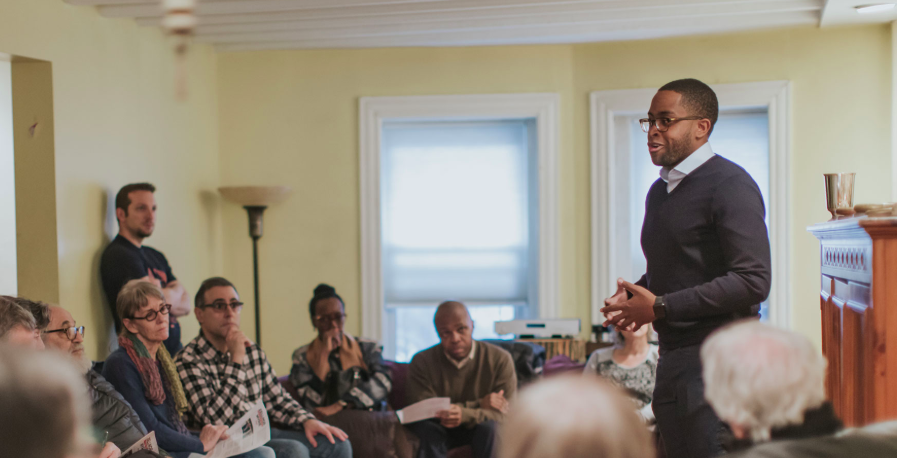 Today, Zellnor Myrie, a candidate in the Democratic primary for the 20th District State Senate seat challenged incumbent Senator Jesse Hamilton to a series of debates across the district.
The 20th district primarily covers Crown Heights and East Flatbush, but ranges wide enough to include parts of Brownsville, Gowanus, Park Slope, Prospect Heights, Prospect Lefferts Gardens, South Slope and Sunset Park.
Myrie sent a letter to Hamilton's office, challenging the Senator, who took office in 2015, to a series of five debates in the 20th district, followed by a televised debate.
"Our community deserves to hear us discuss our records and positions on the issues facing Central Brooklyn," said Myrie in a statement. "If my opponent is serious about earning votes after turning his back on the Senate Democrats, then he'll accept my invitation for public, face-to-face debates."
"Turning his back on the Senate Democrats" is a reference to Hamilton's membership in the Independent Democratic Conference (IDC), a group of eight Democratic State Senators that caucused with the Senate Republican Conference to create a legislative majority. The IDC was dissolved earlier this year.
In the letter, Myrie suggests the following debate locations and hosts:
Brownsville/Ocean Hill, hosted by First Baptist Church and the Vanguard Independent Democratic Association
Crown Heights, hosted by Medgar Evers College and the Brooklyn NAACP
Flatbush/Prospect Lefferts Gardens, hosted by the Ernest Skinner Political Association & the Shirley Chisholm Democratic Club
Park Slope/Prospect Heights, hosted by Central Brooklyn Independent Democrats & the Prospect Heights Neighborhood Development Council
Sunset Park, hosted by the NYC Asian-American Democratic Club, the Sunset Park Business Improvement District, and the Sunset Park Latino Democrats
Myrie also suggests a televised debate in early September, just before the Democratic primary on September 13.
While these community groups are just suggestions and have not yet signed-on officially, a representative from the Myrie campaign said they had received indications of interest from some of the groups, but will work together with Senator Hamilton's office to plan the debates.
That is, of course, if Hamilton accepts the challenge.
Both candidates are slated to appear at this weekend's NY State Candidate Forum, hosted by the Flatbush Tenant Coalition. While they won't be going head to head, they will be available for residents and attendees to ask questions.
Other guests include Councilmember Jumaane Williams, running for Lieutenant Governor; Zephyr Teachout, running for Attorney General; and both Anthony Beckford and Victor Jordan, running for the District 42 Assembly Seat.
The candidate forum will take place from 9:30 am to 12:30 pm at P.S. 6 in Flatbush (43 Synder Ave and Bedford).
Click here to read Zellnor Myrie's letter to State Senator Hamilton